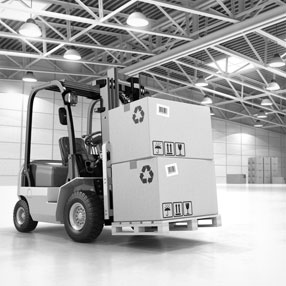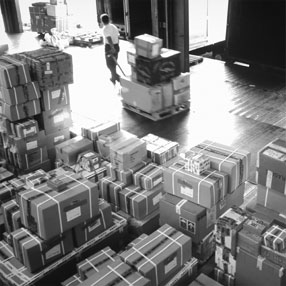 Storage
Art storage is an integral component of art transportation and one of the most vital services that any reputable fine art shipping company has to provide. After all, if you need to ship fine art or antiques, you may need to store them first for some time to arrange the shipping process and to ensure that everything is properly packed and crated.
At Fine Art Shippers, we provide comprehensive art packing and crating services, so we naturally need some time for crating and ensuring that the items are ready for their further transportation. During that process, all art and antique pieces are stored in our secure warehouse in Brooklyn, NY, which is completely covered by the umbrella insurance for the full value of the stored artworks, be it a single oil painting or an entire collection of art. Hence, you may rest assured that your property is stored safely under our responsibility. Besides, Fine Art Shippers offers cost-effective art storage options in Los Angeles, Miami, Boston, Chicago, Houston, Washington, D.C., London, Paris, Hong Kong, and many other cities.
Since we consider art insurance a vital aspect of storing and shipping fine art, we do not accept artworks for storage in case they are not fully insured and covered by our company's insurance policy. At Fine Art Shippers, we believe that all works of art are unique and precious cultural artifacts, no matter whether they are modern or antique, so security of artworks in our warehouse is incomplete without insurance. In addition, we have equipped our art storage facility with modern and sophisticated security systems and active alarm systems guarding our clients' property 24 hours a day. Our artwork transport company provides services for gallery storage, fine furniture storage, and we can develop individually tailored solutions for any kind of art that our clients need to store.
A common situation with which our clients often have to deal is using an art storage facility upon picking their new purchase from an auction house or gallery and preparing it for international transportation. The process of art packing and crating before these works of art can be shipped is quite lengthy, so we have to keep the clients' property at our warehouse to ensure that it is properly and efficiently prepared for its lengthy travel. Other cases involve fine art shipping in large quantities by art dealers, galleries, or museums, which often requires proper filling of containers for their further shipment by sea. In such a situation, we provide art storage services while the items are crated and until a sufficient amount of artworks is accumulated to fill a sea transportation container for the cost-efficiency of the shipment. Such shipment options are highly suitable for art collectors and art dealers purchasing art in large quantities, as well as for clients who buy large-sized furniture or sculpture items. Besides, Fine Art Shippers arranges individual shipment solutions for clients who need regular shipments, and instead of making 4-5 shipments that will cost a large sum of money, we accumulate several shipments at our warehouses and make one shipment to save their money and time.
At Fine Art Shippers, we can provide affordable art storage options to meet the needs of any client. Do not hesitate to contact us with any questions or artwork shipping problems you have!