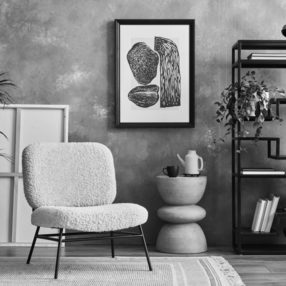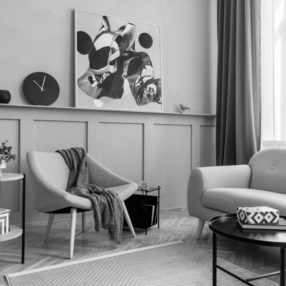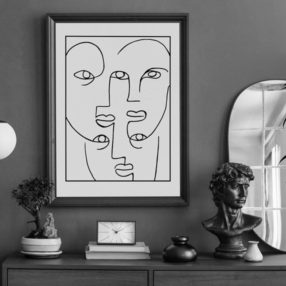 Art Staging
Maximizing selling potential is crucial when it comes to selling a home, and that's where Fine Art Shippers comes in. Our art installation and art staging services will help you showcase your residential property in the best possible light and attract potential buyers or renters with a visually appealing and cohesive interior design. With years of experience and a team of top-notch professionals, we have the expertise and skills needed to transform any space into its best self.
Art Staging with Fine Art Shippers
Fine Art Shippers will highlight the unique features of your property and create an inviting and appealing atmosphere for potential buyers. Our team will assist you in choosing the right place, height, and orientation for each work of art. This ensures that each piece is displayed in a way that enhances the overall look and feel of the space. We will carefully install each artwork to your specifications, taking into consideration the furniture, color scheme, and style of your property.
At Fine Art Shippers, we understand the importance of making your property look its best when it comes to photographs used for sale. That is why we pay specific attention to the lighting when arranging art during the home staging process.
Benefits of Professional Art Staging
– Increases property value and makes it more appealing to potential buyers or renters.
– Improves marketability: by presenting a property in a cohesive and attractive manner, home art staging increases the likelihood of a quick sale or rental.
– Adds to aesthetic appeal: artwork and decorative objects enhance the overall look and feel of a property.
– Builds an emotional connection with prospective buyers or renters, making them feel more likely to consider it as their future home.
– Differentiates from competitors, making your property unique.
Flexible Options
We understand that every property is one-of-a-kind, which is why we offer flexible art staging options to meet your specific needs and budget. Whether you need a full home staging service or just want to enhance a few key rooms, we are here to help.
Why Choose Fine Art Shippers
At Fine Art Shippers, we are dedicated to providing high-quality art staging services. Our team of experts has a keen eye for detail and the expertise to turn your property into a visually stunning showcase. Our process is seamless, professional, and designed to deliver dramatic results. Our goal is to make sure that your home stands out in a crowded market and captures the attention of serious buyers.
Work with Fine Art Shippers
Don't leave your home's success to chance. Let us help you take control of the process and make the most of your investment. Contact us today to schedule a consultation and discover the power of professional art staging services.