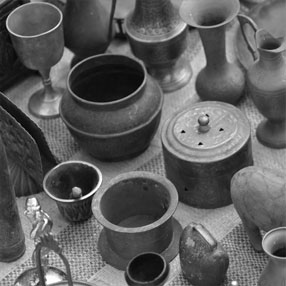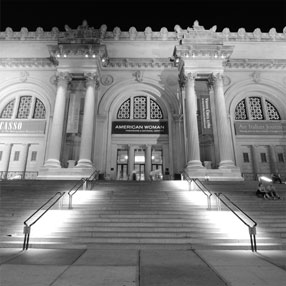 Museums Shipping
The first problem that any buyer of fine art items from museums, auction houses, or galleries is fine art shipping; every owner of a piece of art wants it to be securely handled and efficiently transported to him. The main problems of museums wishing to handle their shipments mainly refer to exposition sizes and complexity of moving large exhibits, while time factor also plays a role. Hence, those who have expositions in Hong Kong and want to have them transported there from, for instance, Philadelphia, may have a huge amount of trouble doing that. They need to be securely packed, moved to safe, fire- and flood-proof storages equipped with sophisticated security systems, and then safely transported to their crating point.
We can provide you with all this spectrum of services: we have a range of secure warehouses in the majority of US cities, such as New York, Miami, Los Angeles, Chicago, Philadelphia, Houston, Boston, etc. In most cases, we handle museum expositions in our crating center in New York; upon conducting all measurements for the museum items, we immediately order the individually customized crates for them. We have specialized equipment and staff for professional crate manufacture, so we can crate any types of objects with the most unusual shapes, sizes, and weight. After crating the museum items, we offer our clients the choice of transportation options, including sea, land, and air transportation. Moreover, we own professionally equipped trucks suited specifically for fine art transportation.
You may have specific problems with handling and transportation of glass pieces, which require delicacy in approach, secure crates, and an international expert who may plan the shipping and delivery process to maximize its safety and convenience. One of the Fine Art Shippers' founders, Oleg Kushnirskiy, is an expert in handling Porcelain, with several decades of experience, and with an outstanding record of transporting Porcelain that no other art dealer of New York can boast. Therefore, you may be 100% sure that we will apply secure crates to perform the fine art crating for you. In case of need, we may use museum crates, and some works of fine art even require the floating crate, which is determined by our experienced, professional fine art movers.
Moreover, you may come across unexpected problems when shipping heavy granite museum exhibits, stone statues, or Bronze statues; here, we are also ready to give you a helping hand. We can personally pick the item up from any location that you indicate, perform professional fine art packing at that place, and conduct safe and quick national or international shipping thereof. Due to our rich experience of packing, crating, and transportation of hundreds, if not thousands, of creative artworks and other fine art items, we will surely make a difference as a professional organization specializing in shipping art.
If you are the one requiring a museum exhibition's transportation, you must be wondering where to find a service provider with an excellent reputation, able to conduct safe shipping of your purchase, and offering best prices and rates for these services. Here Fine Art Shippers come into play – we provide the whole complex of transportation services including unpacking and uncrating the items in the point of their destination, preserving the crates for transportation of exhibitions back to their permanent location (or disposing them wisely in case you do not need them anymore). We may also assist with repeated packing and crating of expositions after the exhibition period is over, and transport them to the new exposition destinations or back home. We are professionals passionate about what we do, and throughout over 20 years of our experience in this field, we have always been present at the site of item's pickup and delivery to guarantee that all items are properly packed, crated, and safely delivered to the place of departure or destination. Hence, we would hold a personal oversight for everything that happens to your merchandise, and we guarantee 100% satisfaction with the quality, timeliness, and safety of our services.
---