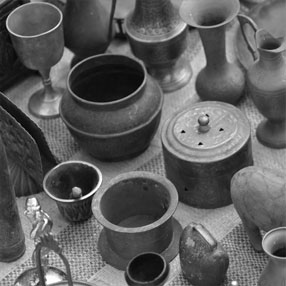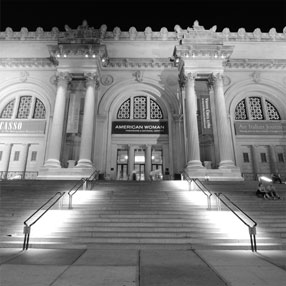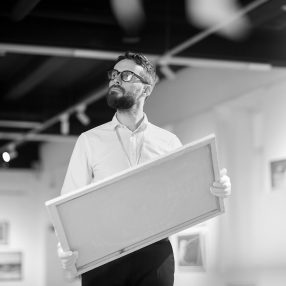 Museum Shipping
The main problem of shipping museum exhibits is usually related to the exposition size and the complexity of moving large items, while time factor also plays a role. Hence, those who have an exhibition in, let's say, Hong Kong and want their art collection to be transported there from the United States may have a huge amount of trouble doing that. After all, each piece should be securely packed, moved to a safe art storage facility for proper crating, and then safely transported to its final destination.
At Fine Art Shippers, we can provide you with all this spectrum of fine art shipping services, starting from professional art packing and crating to on-time delivery of your treasured collection to wherever it needs to be in the world. Plus, we have secure warehouses in many cities and countries, which allows us to organize international travel exhibitions in the safest and most cost-effective way possible. Since fine art shipping is a responsible and complex process, especially when it comes to museum-quality items, we pay particular attention to every detail. All our warehouses have specialized equipment and staff for professional crate manufacture, so we can build customized crates for literally any object, no matter its shape, size, and weight. After packing and crating all the museum items, we offer our clients the choice of fine art shipping methods, including sea and air transportation options. Moreover, we have professionally equipped trucks designed specifically for moving art and antiques locally and across the country.
While Fine Art Shippers is proficient in handling and shipping fine art of any kind, our team also specializes in moving porcelain and glass pieces. The fact is that one of our company's founders, Oleg Kushnirskiy, is a true expert in handling porcelain and glassware, with several decades of experience and an outstanding record of transporting these fragile items both across the country and internationally. Therefore, you may be 100% sure that all your precious art and antique pieces will be properly packed, crated in custom wooden crates, and delivered to their destination safe and sound.
Besides, you may come across unexpected problems when shipping granite museum exhibits, stone statues, bronze sculptures, or other heavy and oversized objects. No matter your artwork moving problem, Fine Art Shippers is here to give you a helping hand! We can personally pick the item up from any location that you indicate, perform professional fine art packing at that place, and conduct safe and quick national or international shipping thereof. Due to our rich experience in handling and moving artworks, luxury furniture pieces, and other valuables, we do make a difference as a professional company specializing in shipping fine art and antiques.
If you are looking for a fine art shipping service provider with an excellent reputation, offering best prices and rates for the transportation of museum exhibits, you have come to the right place! At Fine Art Shippers, we provide a whole range of fine art shipping services, including unpacking the items at the point of their destination and art installation. Moreover, we always preserve the crates for the transportation of exhibitions back to their permanent location or dispose of them in case you do not need them anymore. We can also assist with repeated packing and crating of expositions after the exhibition period is over and transport them to the new exposition destination or back home.
Fine Art Shippers is a team of professionals who know how to handle museum-quality items of any kind. Throughout many years of our experience in the field of fine art shipping, we have developed a proven way of artwork moving to guarantee that our clients' possessions are always safely delivered to the place of departure or destination. Whatever your art shipping needs, we guarantee 100% satisfaction with the quality, timeliness, and safety of all our services!