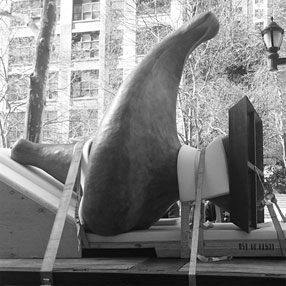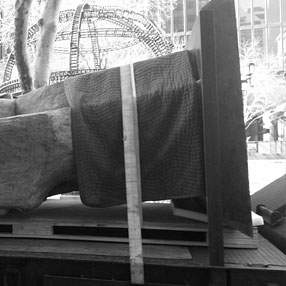 Fine Art Moving
Need a reliable partner for moving fine art? At Fine Art Shippers, we have been doing it flawlessly for decades!
Fine Art Shippers is a New York-based father & son branded company with art handling in our DNA. Not only do we come from a family of antique dealers, but we have two decades of experience in moving fine art and antiques both locally and internationally. Our dedicated team has already gained the trust of many well-known auction houses, artists, and reputable art dealers in New York, Philadelphia, Massachusetts, Maryland, Texas, and other states, who can give references about our work upon request. This all allows us to claim that we are true experts in art and antique moving, who know how to provide the right care for even the most valuable and fragile items. From professional handling of Old Master paintings and museum-quality artifacts to moving expensive furniture and interior design pieces, Fine Art Shippers is always the right choice for any of your art moving needs!
Even though we can provide you with literally any international art shipping option, our Fine Art Moving service is basically geared toward art moving in New York and other big cities, with the focus on the local clientele. What makes it unique is that we have our very own art shuttles that circulate from East to West, from North to South, and across the country. Besides, while we can certainly move and deliver any piece of high-end art and antiques, we can also provide you with professional art arrangement and installation services of the highest quality. This applies not only to small paintings, mirrors, and statuettes but also to large antique and modern art pieces, including outdoor sculptures and furniture. Moreover, if you need urgent help with moving artwork in New York, Miami, Los Angeles, or elsewhere, we can offer you the same-day art and antique moving service that is sure to exceed all your expectations.
Whether it comes to the private collection, gallery exhibition, art exposition, or anything in between, no job is too complicated for Fine Art Shippers! We always strive to provide same-day quotes and never overcharge our clients. Our prices are clear and transparent, with no hidden fees and charges, meaning that there is no need to entrust such a delicate job as moving fine art to regular movers even if you want to save some money. Furthermore, such companies are unlikely to have significant knowledge on how to properly handle, pack, and move art and antique items without damaging them in the process, not to mention the right equipment and tools required for this job. On the other hand, if you hire Fine Art Shippers as your art and antique moving company, you can be sure that your precious possessions are delivered to the destination in their perfect condition and, what is no less important, within your budget.
Our expert team of white glove movers is well trained and courteous, and we make sure that your fine art and antiques always get treated with the utmost care and professionalism. Aimed at providing our clients with only premium quality services, Fine Art Shippers is the number one company to come for comprehensive art moving help!