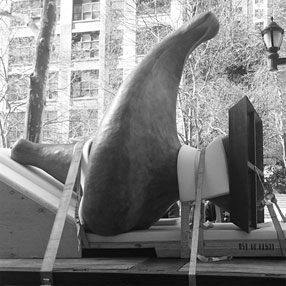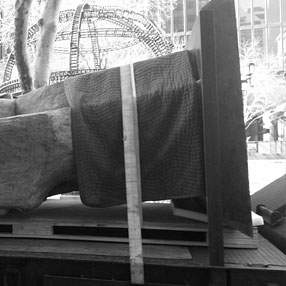 Modern Art Shipping
Shipping modern art is connected with a number of specific challenges, such as abundance of rare shapes, forms, and sizes of the works of art, as well as their exceptional fragility (if it is a complex glass object or a complex metal item requiring professional care). Not every auction house or museum of modern art provides its clients with free shipping services accompanying a purchase of the modern art item. So finding a professional transportation company knowing exactly how your modern art pieces have to be handled in regard to their rarity and complexity is also quite a challenge. In this regard, happy owners of modern wall art, or abstract art, or canvas art, face a challenge of selecting responsible and professional shippers able to deliver their acquisition safely to the point of its destination.
If you have bought some pieces of canvas art, such as oil paintings or modern abstract art, you may not experience any hardships with their transportation. Nevertheless, complex glass or metal objects may require professional handling and manufacture of professional crates for their transportation from the beginning till the end of the delivery process.
Such works may be equaled to Antiques in terms of strict requirements for their handling, which is often impossible by regular movers or art handlers. Transportation companies obviously propose some insurance options for your products, but damage of the fine art work may be irreparable, which may be a great personal and cultural loss. Hence, you have to think carefully about the reputation and attitude of art handlers in case you need to have modern abstract art, watercolor paintings, modern wall art, or acrylic paintings shipped with care and professionalism.
In Fine Art Shippers, we do not distinguish works of art according to the material of which they are done, or their cultural and art value – every item that we are entrusted with is priceless and unique. Hence, you can entrust our art movers and art handlers with the most exquisite and fragile piece of contemporary art, knowing that it is in the right, careful, and expert hands.

---