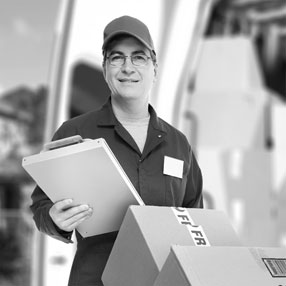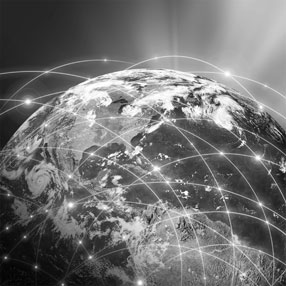 Art Courier
At Fine Art Shippers, we offer a variety of fine art shipping and handling services, including specialist art courier service tailored to meet the needs of the most demanding clients wishing to experience the highest level of convenience and expertise. Moreover, as an art business professional or collector, you know that a reliable art courier service is vitally important in such big cities as New York where works of art can be found everywhere. This is especially true when it comes to moving truly exclusive and rare masterpieces like paintings by Rembrandt, Monet, and Degas or high-end diamond jewelry estimated at millions of dollars.
It goes without saying that customers wishing to transport such expensive and exquisite items want to eliminate any possible risks associated with the artwork transportation. For this reason, we always handle exclusive orders with the utmost care and attention, delivering valuable items in a timely and efficient manner to wherever they need to be. Besides, our professional art courier service is the best option if you need any urgent fine art moving help. The fact is that Fine Art Shippers is proficient in same-day deliveries in NYC, Miami, Chicago, London, and other our locations. Furthermore, we can get this job done for you even within several hours if necessary.
Our company has extensive experience in direct transportation of fine art and antiques of any kind. We have a well-organized art courier service on a case-by-case basis, which helps us approach each client's individual needs and provide a custom fine art delivery solution for any situation. Choosing our specialist art courier service, you can completely rely on our trained couriers who will deliver your precious possessions to their destination safe and sound. There is no chance of loss, damage, or delay! However, if you want to be 110% confident that your property is protected from absolutely any hazards, you can always buy additional art insurance, and Fine Art Shippers can help you with that too!
Art courier services that we provide are usually ordered for local transportation, but we also deliver artworks and antiques safely and efficiently across the USA. By using our fine art delivery service, you may always be sure that your valuable possessions are passed from hand to hand, no matter the destination. Moreover, we offer a full range of international fine art shipping services, so you can be confident about quick and safe transportation of your artworks to literally anywhere in the world. In other words, Fine Art Shippers is the all-in-one solution to any of your art moving or shipping problems!