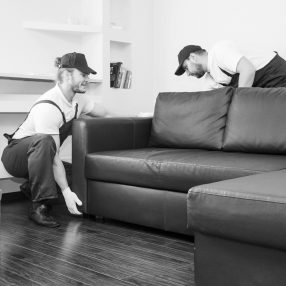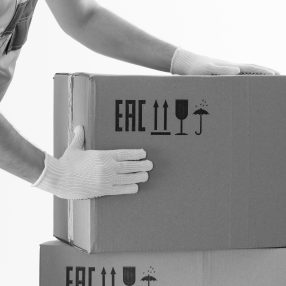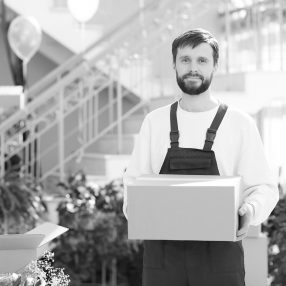 White Glove Moving
When it comes to white glove moving services in NYC, you won't find a better solution than hiring Fine Art Shippers! Our dedicated movers are all trained professionals experienced in moving fine art, antiques, large furniture pieces, and a whole range of other valuable and fragile items. So why risk the safety of your precious belongings? Whether you are moving across the state or across the country, our team of experienced fine art movers will ensure the utmost protection for all your luxury items during relocation!
White glove moving services from Fine Art Shippers
Our luxury moving company is all about knowledgeable, skilled, and experienced professionals who treat the client's valuables and collectibles like their own, providing the best fine art moving services possible. Unlike average movers, Fine Art Shippers pays attention to every detail to ensure that each piece is delivered to the destination intact, no matter whether it comes to an oil painting or a vintage grand piano.
We offer expertise that few can claim. Moving fine art takes more than trucks, dollies, and packaging. It requires specialized equipment and skills an amateur company cannot provide. However, it is not a problem if you order white glove moving services from Fine Art Shippers. Our 20+ years of experience and modern, climate-controlled vehicles allow us to guarantee safe and secure delivery of even the most fragile and delicate items. If you have any special art courier requirements or shipping preferences, we will be happy to discuss them with you and develop a moving plan that suits your particular needs.
Our white glove moving services are convenient. If you want your move to be as hassle-free and smooth as possible, to order luxury moving services from Fine Art Shippers is the best decision you can make. Our team not only ensures the safe transportation of your precious belongings but also prioritizes your convenience first. We value our clients and do our best to make them completely satisfied with our work, be it moving a single piece that requires special handling or shipping art overseas. Besides, we always work within your budget, ensuring our fine art services do not break the bank.
Fine Art Shippers offers comprehensive packing and crating solutions. White glove moving services are impossible without providing a variety of art packing and crating solutions that streamline any move from the very beginning. Whether it comes to building a museum crate with the custom interior for a million-dollar sculpture, packing an odd-shaped item, or hand-wrapping an extremely fragile artwork, our art packers and crate makers will ensure all your valuables are properly protected and ready for even a long-distance move. Moreover, we do not trust this job to any third parties and do everything in our very own secured warehouses.
Unpacking and art installation are included. Safe and secure delivery of your valuables is only part of our white glove moving services. We will unpack, assemble, and install every piece of art if needed. Besides, we work with some of the most talented designers in NYC so that any additional art installation or collection management services can also be provided upon request. Just let us know about your requirements and expectations, and we will make every effort not only to meet but to exceed them in the most professional manner possible!
At Fine Art Shippers, we are proud to offer white glove moving services of the premium quality to artists, collectors, gallery owners, museums, dealers, and all those who are looking for reliable fine art moving services in New York City or elsewhere. Feel free to contact us today to discuss how we can help with your move!