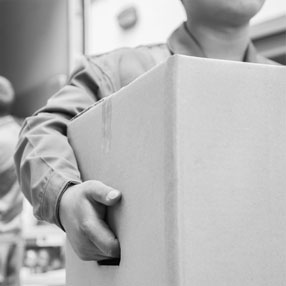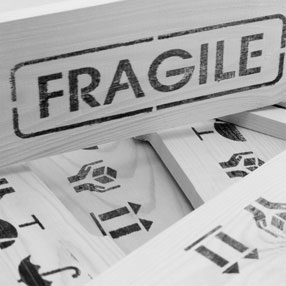 Crating and Packing
Buying an item of fine art or antique is only the first step in the lengthy and scrupulous process of having it in your home or private gallery. After the initial pleasure and excitement of having this item has passed, you have to make a decision about the way in which you will ship that item to your intended destination. Hence, you have to select a company providing art shipping and handling services, and surely, it is better to select the one offering door-to-door white glove complete service; the service that we offer involves the complete charge of your items from the point of picking it up until its ultimate delivery to its point of destination. Fine art shipping is a complex process requiring art logistics and attention to detail, which you can find here, with Fine Art Shippers. The core components of that process are crating and packing of artwork, and most importantly, skillful artwork handling, which requires professional knowledge about fragile items' weaknesses, potential of breaks, cracks, openings, etc. All of these little skills and details are the know-hows of our decades of experience as art dealers, art handlers, and most important, as art shippers.
Art Crating. We recognize the first and most crucial step of the art transportation process is the actual pick up of the fine art item from the place of its purchase, and its initial handling. Hence, we use only professional, specialized equipment for artworks' secure handling in our trucks. We treat every item of art independently, depending on its weight, size, and other physical properties. Another aspect of the shipping process is wood crating; we provide custom crating services for secure and safe art handling. A museum grade crate usually protects the fine art item from damage in any unforeseen conditions, so our crating company produces high-quality customized crates for handling diverse works of art, ranging from small paintings to large sculptures.
The custom crates produced by professional carpenters who work for us as crate makers guarantee the highest quality of crating services for the most demanding customers and the most fragile and valuable art packing, art delivery, art shipping, and art handling. We work with dedicated crating personnel  passionate about their vocation and possessing rich, invaluable experience in engineering crates and securing items inside them, even large art pieces. Crate making is a precise and responsible craftsmanship process for stabilization of every art piece during transportation, so we hire only professional, experienced crate makers for art delivery and transportation. We have our own fine art shippers ware house in New York specializing in crate making, working on professional machinery and employing skilled fine art shippers craters experienced in the field of woodwork, with many years of expertise in custom kitchen manufacturing. We employ only professional fine art shippers personnel who make high-quality crates for us; so you may rest assured that your artworks are handled securely and safely at any stage of the transportation process.
We also provide services of uncrating, which is also a serious challenge for those having their fine art items transported. In case you receive a big shipment of fine arts and need to organize its transportation to another location, you may face the problem of crates' disposal. They represent large pieces of wood, and their utilization may be problematic. Since many buildings require professional insurance permissions for unpacking, delivery, and installation of fine art works, we may be just the right choice for you – we have such licensing, and we may unpack and install your artworks, and take care of crates and other packing/crating material that you do not need anymore.
Art Packing. As a shipping company working with fine art shipping services, we understand how important it is for fine art owners to receive high-quality packaging services from their art handlers. Not every art collection gets installed right after its purchase by skilled art installers; some works of art have to wait for their time and place in art storage, while there are construction or renovation processes in private homes, private residences, or galleries/auction houses. Hence, our art services involve high-quality, reliable, and durable packing of works of artworks so that you rest assured that your precious art will survive freight services by any freight company in case you transport that item abroad or to a distant location in your country. We ensure that all works are kept secure until the time of art installation and installation artwork comes, no matter whether packaging is needed for transportation only or for shipping in storage combined.
Though we are headquartered in New York, we work with clients across the USA and even globally; so if you need art crating Los Angeles or any other city, we are ready to help you out and ship your artworks to any place.
---