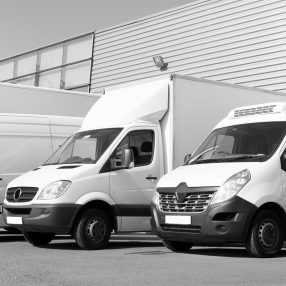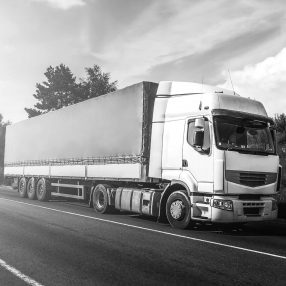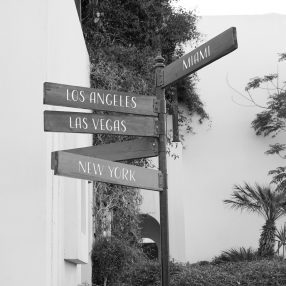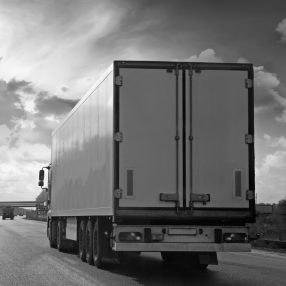 Art Shuttles
Fine Art Shippers is a well-established art logistics company with decades of experience in handling and shipping art and antiques of any kind. Today, we offer a whole range of comprehensive art transportation services, including a variety of affordable art shuttle options, serving antique dealers, galleries, museums, and private clients all over the United States.
Our 28-foot art moving trucks are all climate-controlled and equipped with air ride suspension and sophisticated GPS tracking systems to ensure that every transported item is properly protected in transit. Besides, each art shuttle is operated by two licensed drivers who know how to handle even the most fragile and valuable objects. We also pay special attention to high-quality art packing materials that can be found in every truck for any unforeseen circumstances that may arise during the move. These include everything from foam and cardboard to bubble wrap and other packing supplies.
Art Shuttle Boston – Miami
Since Fine Art Shippers is headquartered in New York City, our most popular art shuttle route is running from Boston, Massachusetts to Miami, Florida. Circulating every other week, it offers the most affordable way to ship fine art and antiques from one state to another safely, securely, and on time. It is important to note that while our art shuttle Boston – Miami mostly runs along Interstate 95 (I-95), which is the main highway on the East Coast of the United States, we certainly make coordinated stops on the way, and we can deviate anywhere to about 1 – 2 hours from I-95.
Our art shuttle Boston – Miami covers Massachusetts, New York, New Jersey, Philadelphia, Maryland, Washington D.C., Virginia, North Carolina, South Carolina, Georgia, and all of the state of Florida. This allows us to offer artists, gallerists, antique dealers, and collectors the most cost-effective way to deliver their art pieces to the Baltimore Antique Show, New York Architectural Digest Design Show, Original Miami Antique Show, Art Basel Miami, and other important fairs and shows happening on the East Coast. Moreover, we go up as high as Rhode Island, New England, and the amazing island of Nantucket where we work with many fine art galleries and dealers on an ongoing basis. The whole route from Boston to Miami, we go it covered!
Art Shuttle New York – Chicago
Fine Art Shippers also goes up to the Midwestern United States with our art shuttle New York – Chicago that we do at least once a month. Chicago is a great city, and we are proud to work with many reputable galleries and auction houses located there, including the renowned Leslie Hindman Auctioneers, serving all of their art logistics needs. Our art shuttle New York – Chicago covers Ohio, Indiana, and Illinois, making coordinated stops on the way. We can actually discuss any art delivery destination if you let us know about your shipping requirements in advance.
Free Art Storage
Fine Art Shippers is happy to announce that all of the items that we take on our art shuttles can be stored in our secure art storage facilities for the necessary amount of time prior their transportation to the intended destination absolutely free of charge. However, keep in mind that if you need to store your art pieces after they arrive at the destination, you will have to pay for storage as long as you need it.
Art Packing & Crating
Whether it comes to moving art and antiques within the same state, our art shuttle options, or international transportation of valuables and collectibles, we pay particular attention to the art packing and crating process. Each transported item is always carefully soft packed by our experienced team of art packers and then crated in a sturdy custom-built wooden crate if necessary. Art crating is required for each item that is too fragile, delicate, valuable, or expensive as it is the only right way to ensure that the artwork is delivered to wherever it needs to be without a scratch. Moreover, at Fine Art Shippers, we never take on the job unless such items are properly crated in custom wooden crates for their ultimate protection. Plus, we highly recommend taking care of the appropriate art insurance coverage for the client's peace of mind. The safety of each transported item is our top priority!
At Fine Art Shippers, we do everything possible to pick up, pack, crate, and deliver art and antiques using the most efficient way of transporting items safely and securely. We also offer professional art installation and exhibition set-up services in all our locations, helping galleries and artists prepare for different art fairs and shows. No job is too small or too big for our team of dedicated art shippers! Whether you need to ship a single painting or move an entire estate, our art shuttle and other art-related services are your best and most cost-effective option!