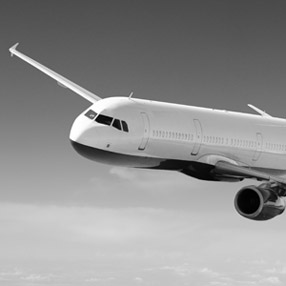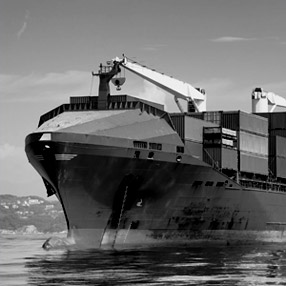 Air and Sea Transportation
When it comes to shipping fine art, antiques, and other valuables overseas, there are only two ways of their transportation: shipping by air and shipping by sea. Plus, there is an option of multimodal international transportation, which combines air and sea services to accommodate clients' demands for greater flexibility.
Shipping fine art by air is much quicker, which may be appealing to clients requiring the product to be urgently delivered, or those arranging art exhibitions and shows that last only a couple of days. For instance, the whole process of shipping fine art from the USA to Europe may take maximum several days together with picking up the pieces, their careful packing and crating, delivery to the airport, and shipping to the final point of their destination. It is needless to say that at Fine Art Shippers, we additionally handle all paperwork, customs declarations, and import/export documentation, making this method of fine art shipping very comfortable and time-efficient.
Shipping fine art by sea is a much less expensive way of international art transportation as compared to air shipping, though it obviously takes much more time. However, sea shipping may become the only appropriate solution for the transportation of the entire art exhibitions or large quantities of fine art pieces and antiques. The fact is that sea transport can accommodate huge containers sized 20 by 40 feet, which may host art collections and oversized items of any weight. This method of fine art shipping can actually save you tons of money, especially taking into account that we work closely with freight forwarders in our specialized art storage facilities and warehouses, who may consolidate your items with other clients' cargo for getting the best shipping rates.
Fine Art Shippers operates both across the United States and internationally, so we can provide you with the best solution to any fine art shipping problem. We offer a wide range of artwork moving services, including picking up items from any location and choosing the best method of fine art shipping to suit our clients' demands in terms of time, price, and safety of their precious possessions. For example, if you need to transfer your works of art from, let's say, Miami to New York, we will definitely advise trucking your cargo, but if you need them to be delivered urgently, on the next day, our logistics experts will use air shipping to fit your individual demands and expectations.
At Fine Art Shippers, we always evaluate all possible transportation modes according to their time and cost efficiency before conducting fine art shipping nationally or internationally. The ability to propose customized solutions is what makes our artwork transport company unique. Besides, we practice an individual approach to every single order, so you can discuss with us any art shipping problem you have!