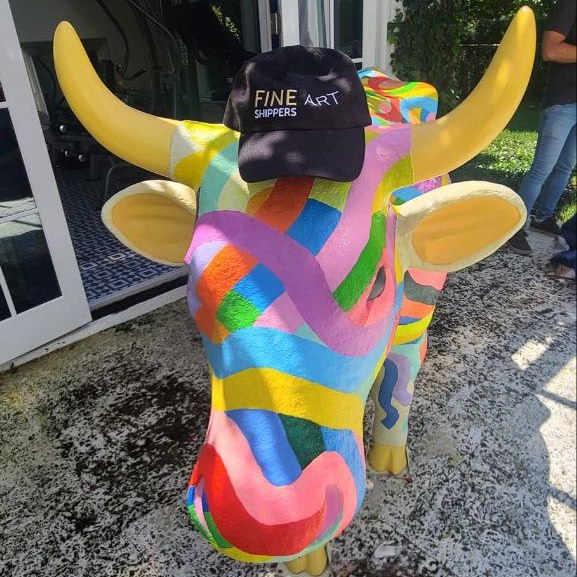 The longer you are in the art logistics business, the more exciting stories you have to share. In the recent past, Fine Art Shippers had a chance to help our clients with the full-service transportation of a large cow sculpture, which was delivered from Palm Beach, Florida, to ASCo, a company based in Manassas, Virginia. Despite the impressive look of the awe-inspiring creature, it would take one tiny mistake to damage it and break its leg or crush its head, depending on how sarcastic your fortune is. But we can assure you that the sculpture with an irregular shape was successfully moved to the scheduled destination without any risks to its safety and integrity. Let's see how it was!
Shipping a Large Cow Sculpture from Florida to Virginia. How It Was
Every time you need to pack and ship a heavy object, you should have a team behind your back. Traditionally, it starts from packing, where you need to secure the most vulnerable parts of an artwork. In the case with that cow sculpture, it was an animal's upper body that we protected from wearing out and scratching. Even though we ship all the objects in our secure and reliable trucks, you cannot calculate all the possible risks, so packaging always matters.
A large cow sculpture is a work of art, and you cannot just bring five or six men and move it wherever you want. The handling process should be efficiently safe, so there is no place for blatant hard power. To preserve the original coating and condition of an item and lighten the load for carries, we use moving straps that have proven to be a highly trustworthy tool for lifting, carrying, and securing large-scale and heavy objects. That time was no exception, so no animals were harmed in the process.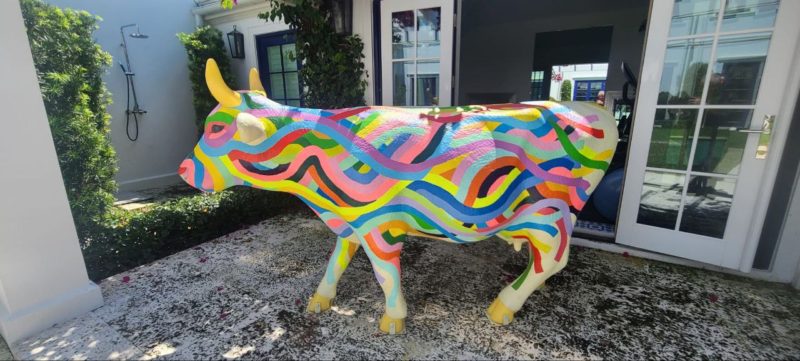 The cow sculpture was successfully delivered by our East Coast art shuttle, which runs every three or four weeks. We had a stop in Manassas on our way back to New York City. Such deliveries are an enormous pleasure for our whole team because they allow us to show our potential and assist clients in the moving of complex artworks. In case you need to move some heavy and/or big pieces of sculpture across the US, feel free to contact our company to request professional art shipping services. No matter how tough the task is, we will be able to tackle it to the best of our knowledge.