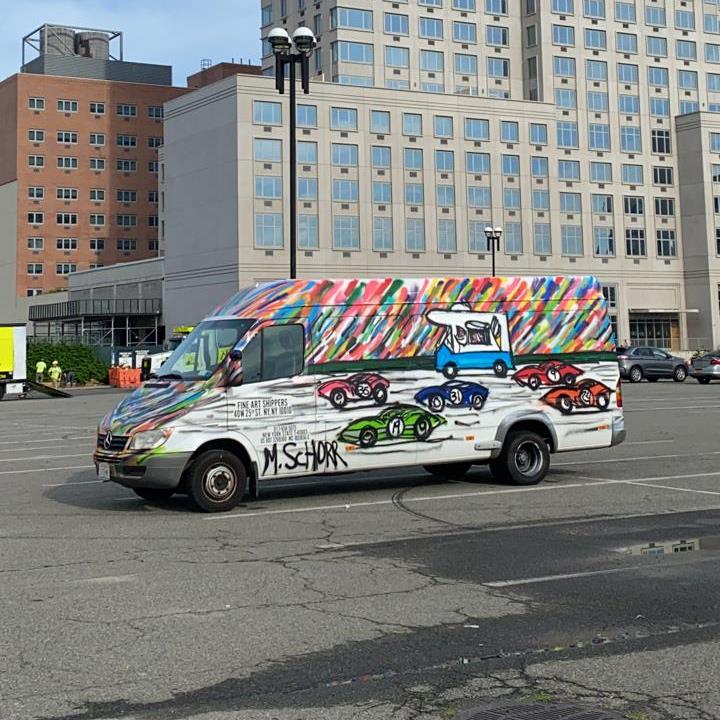 New York – Miami, New York – Los Angeles, Houston – Denver, Chicago – Portland, Santa Fe – Atlanta, Salt Lake City – New York, and Washington, DC – San Francisco are just some of the art shuttle options that we offer our clients. Fine Art Shippers shuttles cover almost the entire United States, delivering fine art and other objects of value for private collectors, galleries, artists, museums, auction houses, and art organizations. We have been doing this job for many years and have long proven to be one of the best companies providing safe and cost-effective national art transportation solutions. However, this year, Fine Art Shippers has moved the US art shipping services to a whole new level. Thanks to our collaboration with the prominent street artist Mitchell Schorr, we have turned the very process of shipping fine art into a piece of art on its own.
US Art Shipping Services in Mitchell Schorr Style
Last month, Mitchell Schorr embellished one of our art shuttle vans with his iconic Da Race painting depicting race cars and a classic ice cream truck taking part in an auto race. This art project, which we call "Da Race on Wheels" is now part of our US art shipping services that we offer in almost all states. Thus, we not just deliver fine art items; we deliver them in a true piece of art in authentic Mitchell Schorr style.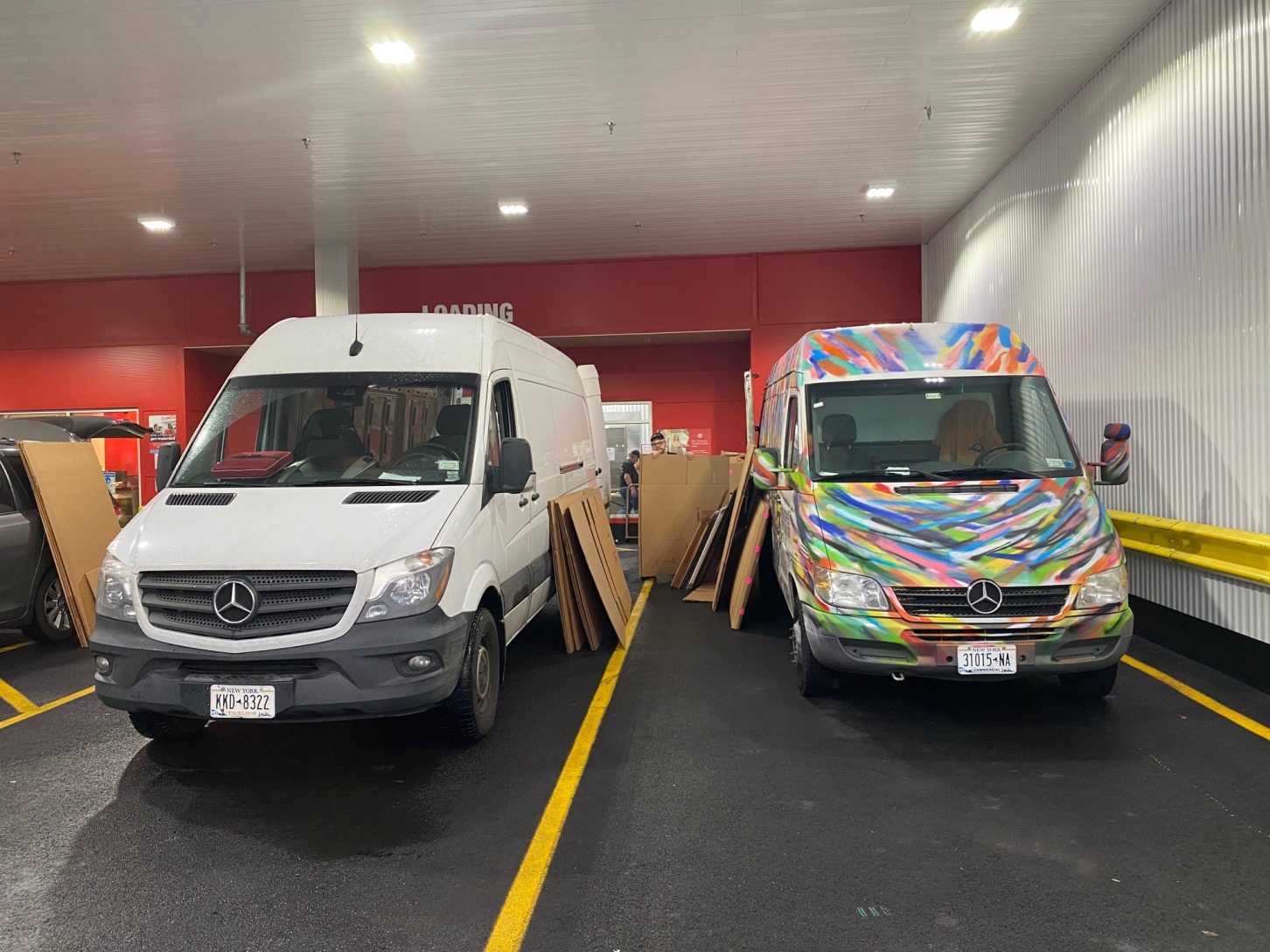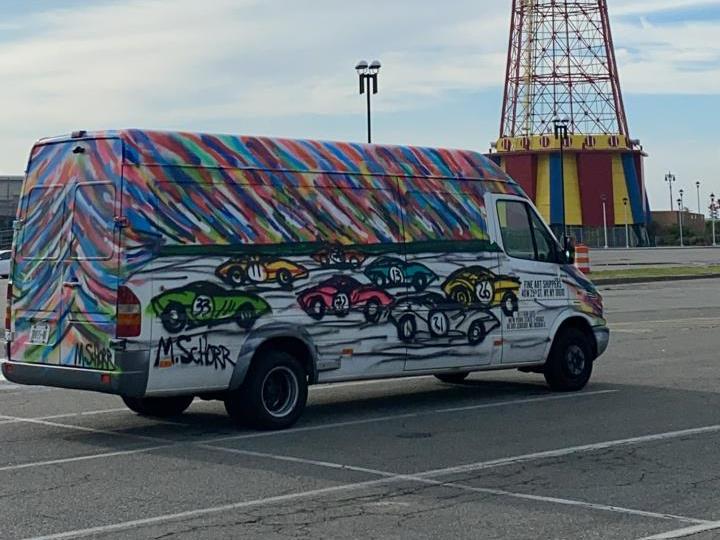 "Da Race on Wheels" is already traveling around the country, and it is going to visit every single capital city of the contiguous United States. If you see our art shuttle van in your city, be sure to take a photo and share it with us on social media. Our US art shipping services have never been so engaging and creative as they are now thanks to the amazing NYC mural painter Mitchell Schorr!