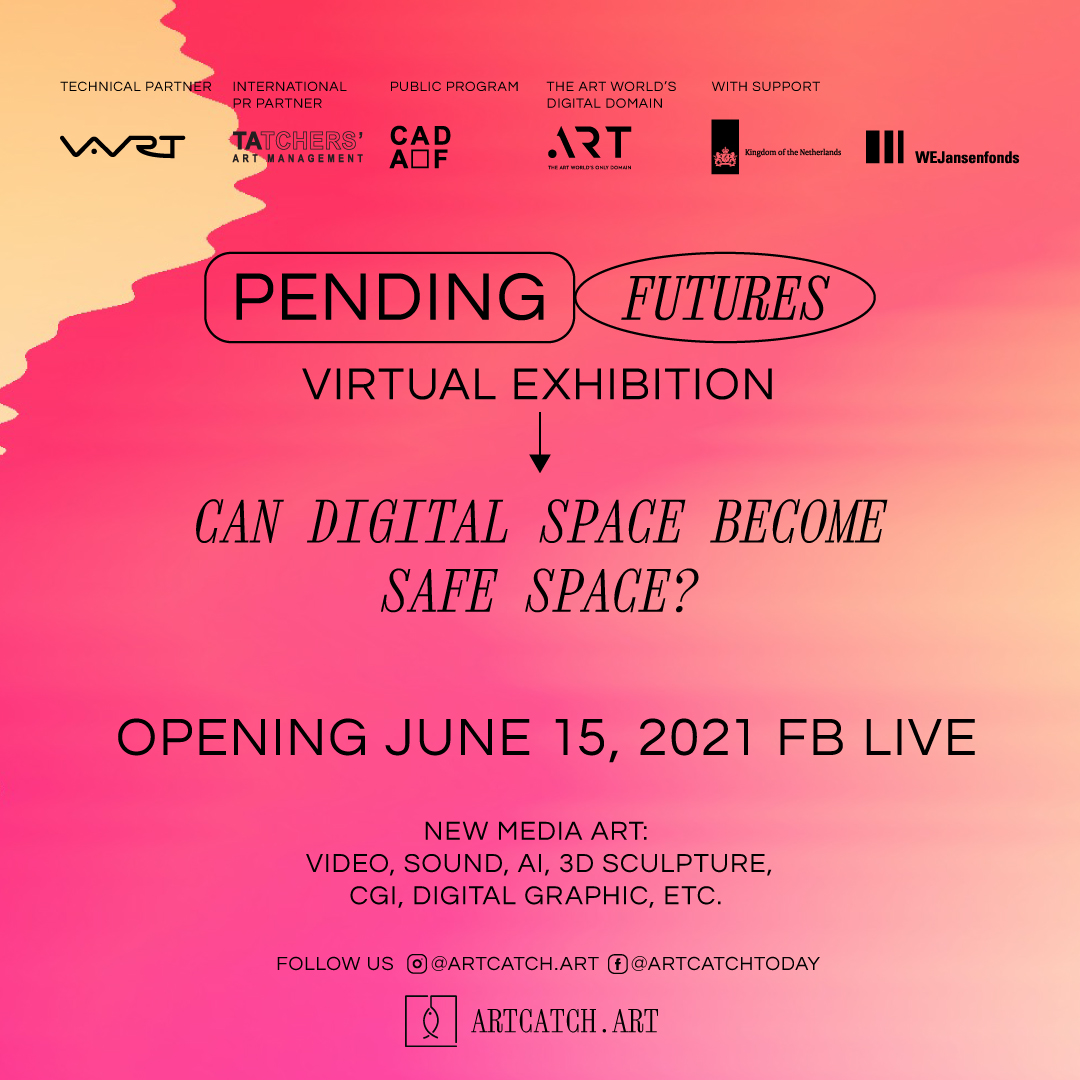 The Utrecht-based online gallery Art Catch has announced a new virtual art exhibition that serves as a bridge between Dutch and Russian cultural scenes. Titled "Pending Futures," it is a curated group show of new media art created by talented contemporary Russian and Dutch artists working with cutting-edge technologies and topics. The online exhibition will open on June 15 and will run through September 15 on the basis of V-Art platform that has been chosen as a technically advanced tool ensuring a smooth and extra realistic experience.
New Media Art Exhibition at Art Catch
"Pending Futures" is a virtual exhibition organized like a real gallery with sound, video, and digital art that is easy to experience and enjoy online. It is focused on the work of art students and alumni of the most prominent art institutions in the Netherlands and Russia, who are engaged in all forms of new media art. These include 3D animation, 3D digital sculpture, AI, sound and video art, creative coding, CGI, motion graphics, and more. All of the artworks featured at "Pending Futures" research the existence of specific modalities, currents, and concepts able to help the digital space to become a safe space for creative self-expression, self-representation, and complete artistic freedom.
"Pending Futures" will also feature a series of webinars scheduled for June 15 – July 5. These will include various talks and discussions with the participation of the exhibition's curator Daria Kravchuk, digital experts, collectors, students, tutors, and independent art curators. Webinars will cover the topics of new media art in the post-COVID era, art market aspects, contemporary art education, curatorial challenges of digital art, collecting experiences, and more.
"Pending Futures" is supported by the digital art platform V-Art, the public program CADAF Online, the international PR and art management company TAtchers' Art Management, and the art world's digital domain .ART. The exhibition is sponsored by the Embassy of the Kingdom of the Netherlands and WE Jansen Fonds.