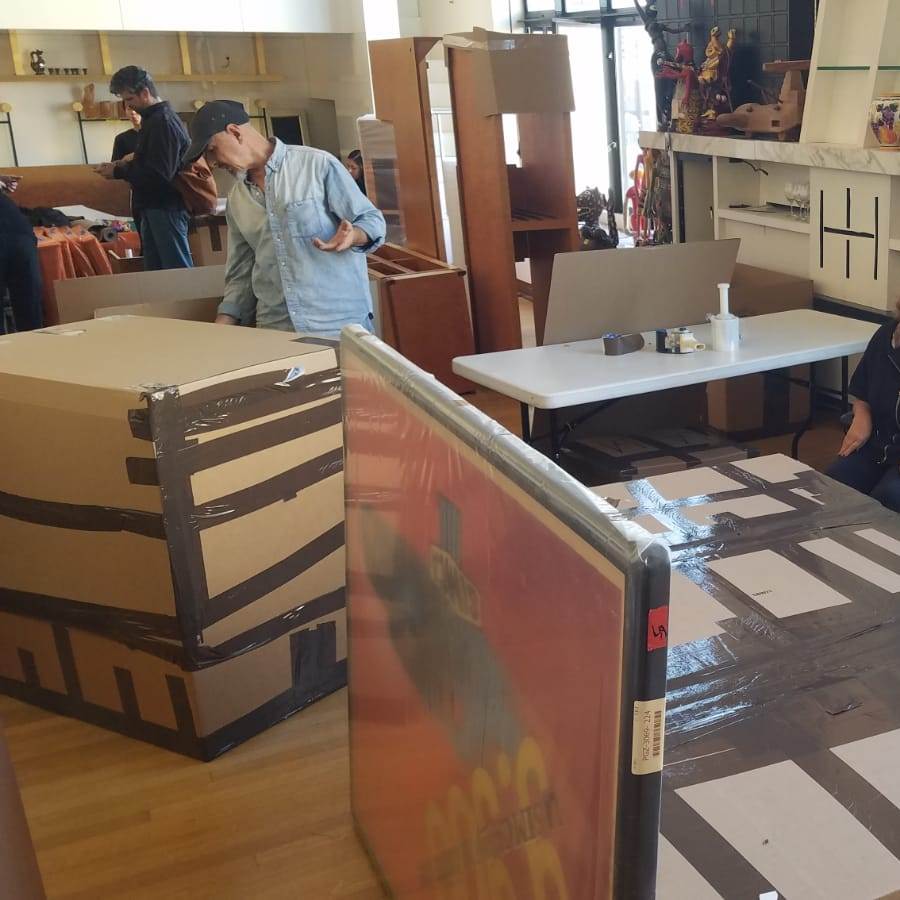 When people want to move to another place, they struggle with unexpected problems. One such problem is fine art moving. First, it seems like an easy task to cope with, but then you start to think more deliberately about how to pack art for a move.
We understand your concern and are ready to help you with any fine art moving and shipping needs. Fine Art Shippers operates not only in the United States but also worldwide. We can ship art to any destination, help with customs clearance, and assist you with art logistics wherever you are. Art packing service is one of our major services, and we strongly recommend that you contact us every time you need to transport a valuable piece of art. Along with that, we are always ready to share some advice on how to pack art for a move by yourself.
Since a painting is the most common artwork that people transport themselves, let's take a closer look at the process of its packing and moving.
How to pack art for a move safely?
You need painter's or packing tape, packing paper (or acid-free glassine paper for delicate surfaces), cardboard, bubble wrap, and a durable box. Make sure to prepare the room for the work because there will be some odds and ends. Do not tell us that we have not warned you!
Hand to the plow!
Time to start. If you are moving a painting framed with glass, you need to protect the glass by making an 'X' on it from corner to corner with the help of painter's or packing tape.
The cardboard is used to form a frame for the artwork. If you deal with a canvas, then it is better to use packing or glassine paper to avoid the damage from the collision. It is also recommended that you make cardboard corners for your painting. The last step would be wrapping it with bubble wrap, putting the artwork inside the box, and filling in empty spaces with more bubble wrap. Now, it is ready for the transportation.
But…
You have a more effective way to do it. Fine Art Shippers knows how to pack art for a move in the best way possible and at an affordable price. We are proficient in packing art of any kind, and we can pack and move everything from a single artwork to a large estate. If you do not want to take any risks, let us help you. Besides, in addition to art packing, we provide professional fine art crating services for pieces of any size and weight. Whatever your needs, we are always at your disposal!