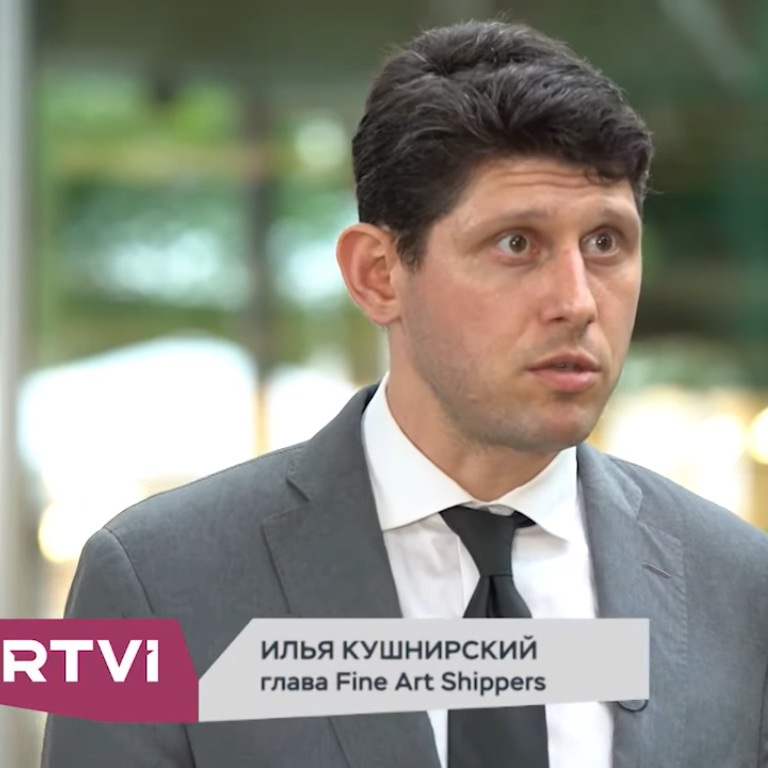 At Fine Art Shippers, we are happy and proud that our art logistics company was featured on one of the latest episodes of RTVI's TV program dedicated to high art. The co-founder of Fine Art Shippers Ilya Kushnirskiy had a very interesting conversation with the popular TV-presenter Marianna Minsker during Art Basel 2019 that took place on June 13-16. Ilya shared his thoughts on the contemporary art market and gave some expert advice on art logistics. The full interview is already available on YouTube and can be viewed below.
Fine Art Shippers at Art Basel 2019
Fine Art Shippers is a family-owned international art logistics company providing professional fine art handling and fine art shipping services to the art community and individuals. Our team is always present at all the major art fairs and shows happening around the world, including the prestigious Art Basel that is held annually in Basel, a cultural hub in Switzerland, known for an abundance of art, architecture, and history.
Art Basel 2019 was a very special event for Fine Art Shippers. Not only did we do much of art handling and art shipping work for the exhibitors and collectors, but we had a chance to discuss art logistics with Marianna Minsker for her popular TV program on RTVI. It was an amazing opportunity for Fine Art Shippers to share our experience and knowledge with the world, as well as give some pro tips on how to ship art of exceptional value safely.
About RTVI
RTVI, previously known as NTV International, is an international Russian-language television network with channel studios in Tel Aviv, New York, Riga, and Berlin. RTVI also has bureaus in London, Washington, D.C., Kiev, Moscow, and other cities around the world. The channel is available to the Russian audience online, airing family entertainment, current affairs programs, and world news daily.
Being featured on RTVI is an honor for Fine Art Shippers, and we look forward to collaborating with this reputable TV network again.