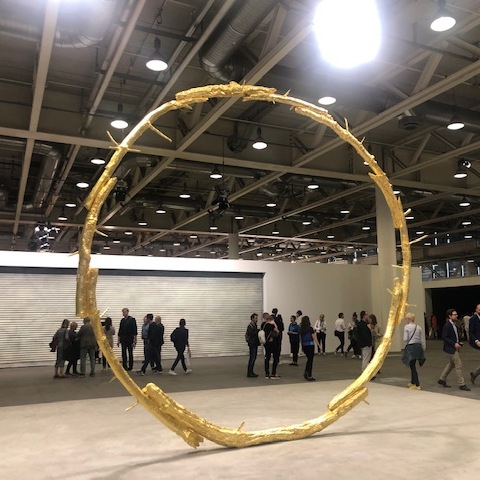 As always, Art Basel was one of the most memorable events of the year. Thousands of artists, gallerists, critics, curators, collectors, and art enthusiasts came to Basel, Switzerland to present and enjoy the best of modern and contemporary art. Our fine art shipping company was also there, helping visitors and exhibitors with art logistics, handling, and installation. Besides, we had enough time to visit all the most important art fairs and shows held during the Art Basel week on June 10-16.
First of all, our team of fine art shipping specialists was pleased to visit VOLTA Basel that celebrated its 15th anniversary at Basel. Earlier this year, VOLTA was canceled in New York due to technical reasons, so the show held in Switzerland's Art and Design Capital was one of the most anticipated. Secondly, Fine Art Shippers was happy to visit Design Miami/ Basel 2019 and its special exhibition platform for oversized projects, Design at Large. There were many interesting presentations and art installations, including a truly impressive furniture design project by Studio Formafantasma, which was presented by the Rome-based gallery Giustini / Stagetti. However, the most exciting exhibition was held at Art Basel's Unlimited.
Unlimited Exhibition
Unlimited is one of the most impressive art exhibitions held at Art Basel. Curated by Giovanni Carmine, this unique platform provides galleries with the opportunity to showcase live performances, video projections, extensive photographic series, vast wall paintings, monumental sculptures, and towering installations that transcend the classical art-show stand. This year's edition was no exception, bringing to Basel a whole range of impressive large-scale art pieces by some of the most talented artists from around the world. Our team was lucky to be there and see so many incredible artworks, some of which you can find in the photos below.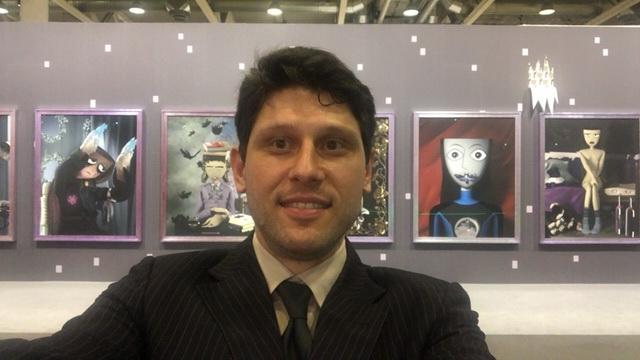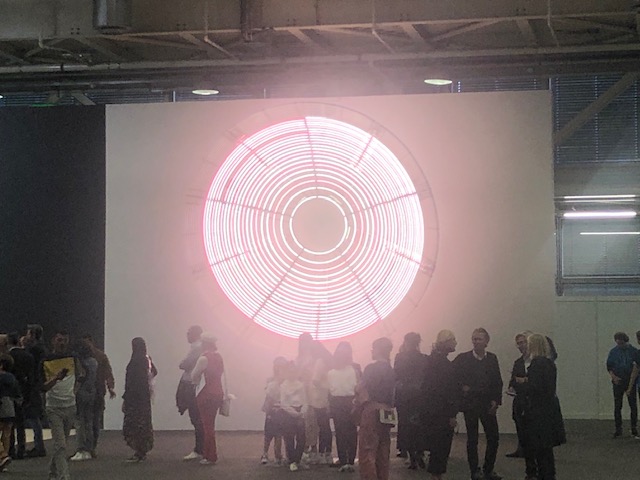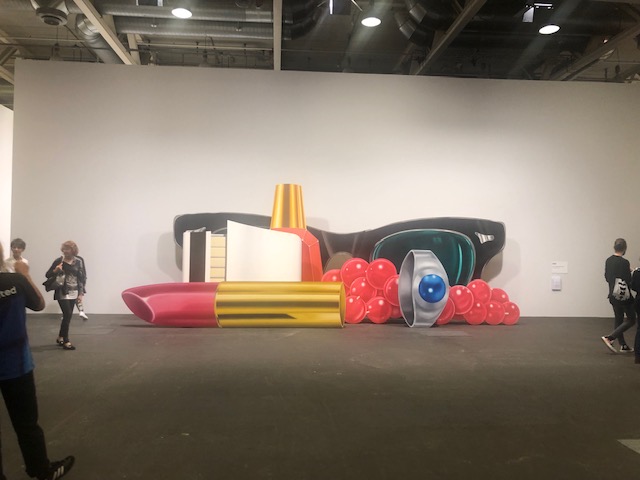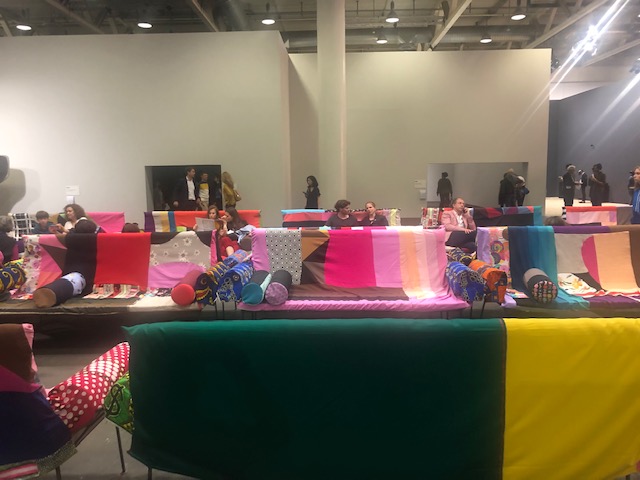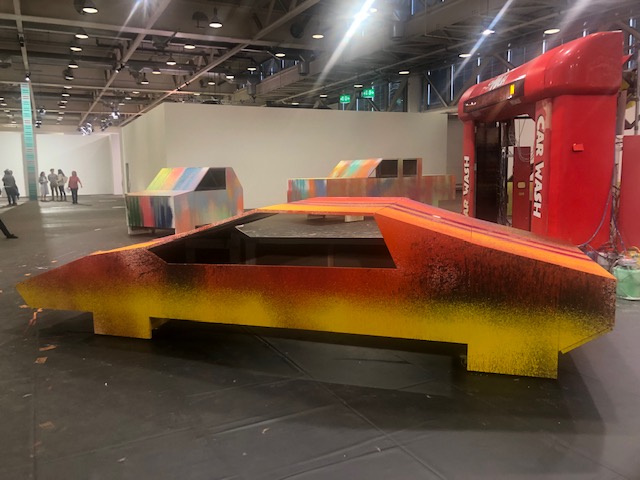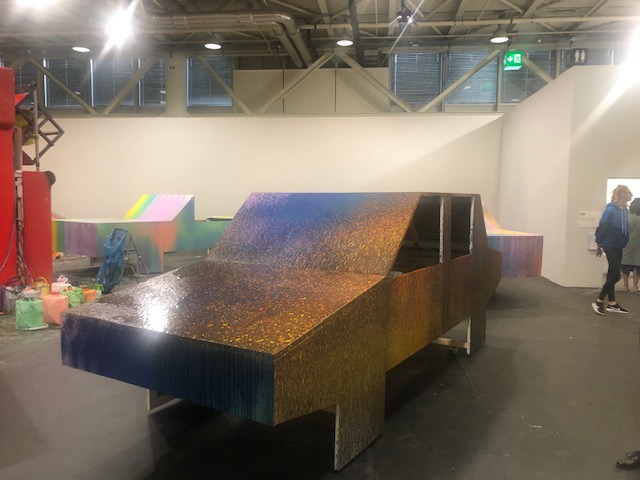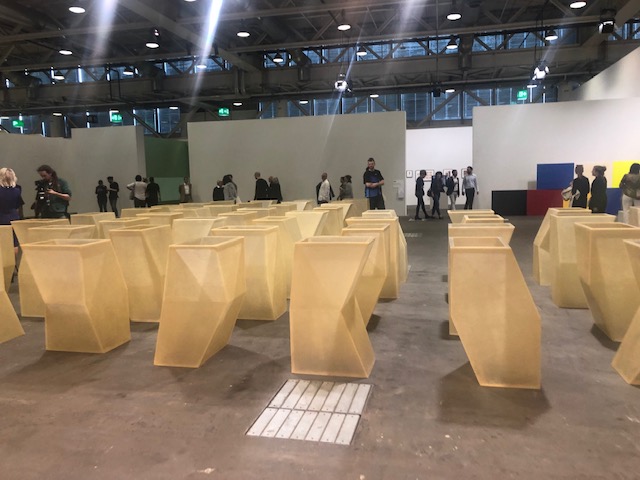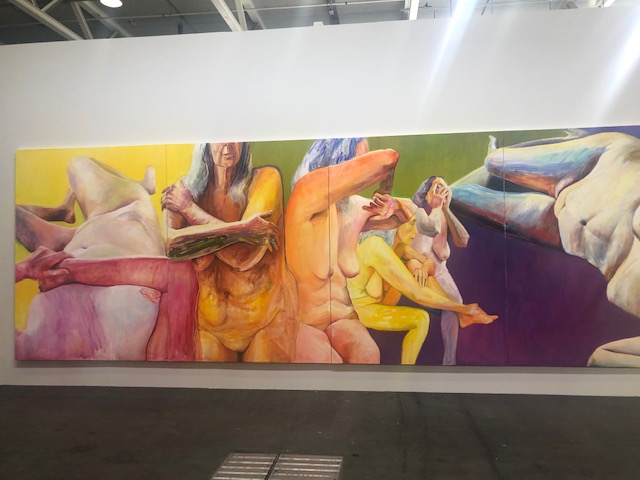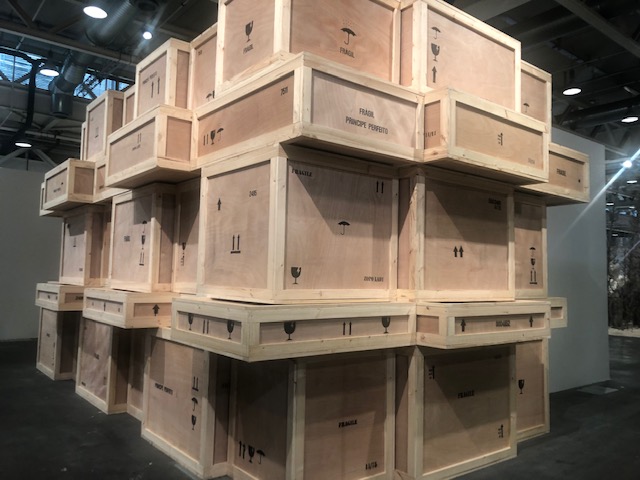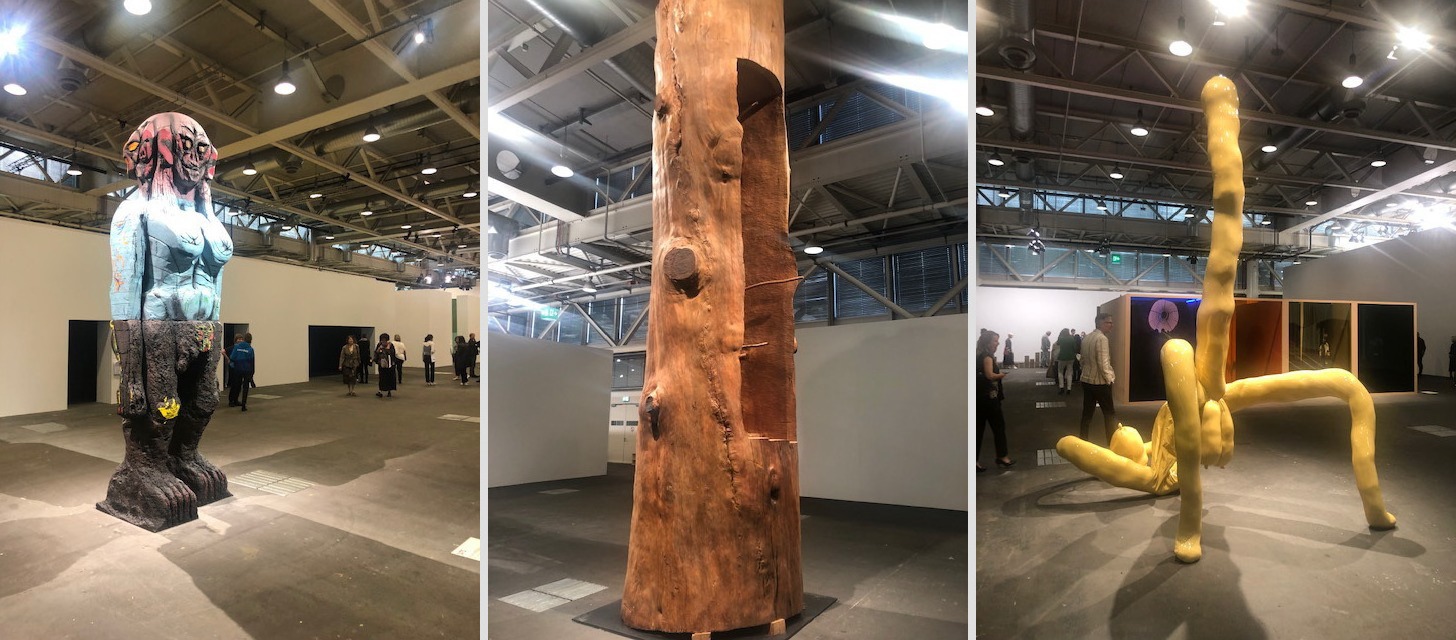 Fine Art Shipping Services
Fine Art Shippers offers an array of fine art shipping and logistics services during the Art Basel week. These include local transportation, air and sea shipping, art packing and crating, art installation, art insurance, short-term and long-term storage, and more. Whatever artwork you need to transport, we can do it for you in the most convenient and efficient manner possible. Besides, all our services are very competitively priced, and you can always request a free shipping quote in advance. At Fine Art Shippers, we do everything to ensure that you get the best art shipping experience ever!