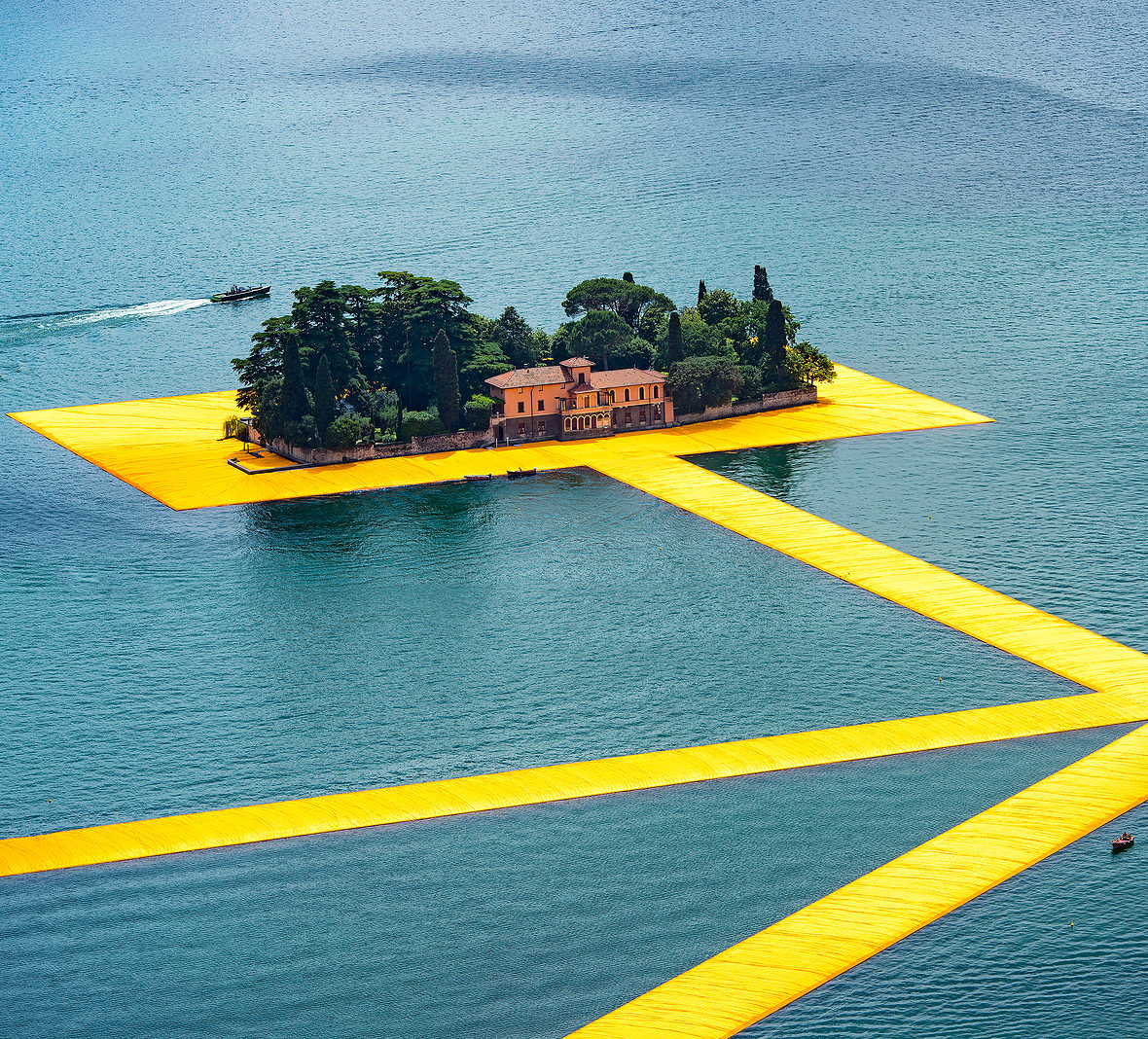 Since the appearance of installation art in the 1960s, this form of artistic expression has been modified very much. It reflects current social, political, economic, and environmental issues, with the scale of artistic methods increasing every year. Famous art installations interact with an audience and the place where they are located. They are often huge, magnificent, and memorable. Let's take a closer look at some of the best examples of this relatively new but so beloved art practice.
Top 4 Famous Art Installations 
Infinity Mirrored Room —The Souls of Millions of Light Years Away, 2013. Yayoi Kusama 
Yayoi Kusama is renowned for her artworks with circle motives and exciting installations with her individual handwriting. Infinity Mirrored Room became one of Kusama's most recognizable artworks. She interpreted the idea of a mirror room in about 20 different artworks. This topic is important to the artist; it is her way to translate the idea of the infinity space illusion.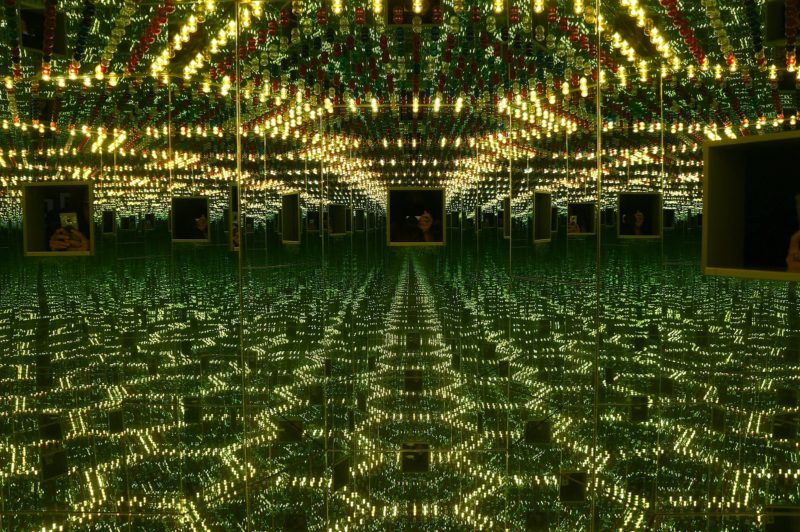 Floating Piers, 2016. Christo and Jeanne-Claude 
Floating Piers is one of the most famous art installations by Christo and his wife Jeanne-Claude. It was a 16-day project that took place on Lake Iseo, between Milan and Venice. Pierces were turned into 3-kilometer-long (1.9 miles) roads covered with yellow fabric, with a dock system from polyethylene cubes spread on the water.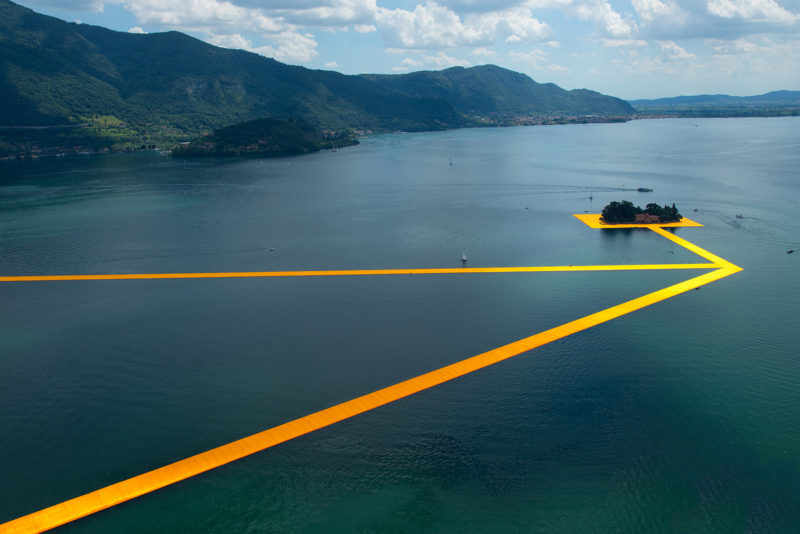 Forever Bicycles, 2014. Ai Weiwei
Bicycles appear in the installation art by the Chinese artist Ai Weiwei very often. Since 2008, he has used them in his artworks many times. With each year, his works are becoming more large-scale and impressive. Forever Bicycles embodies the idea of mass production in China. At the same time, bicycles in this work mean the importance of such kind of transport in the country. Separately, they symbolize movement and freedom, and together – they can be seen as the current status of Chinese society.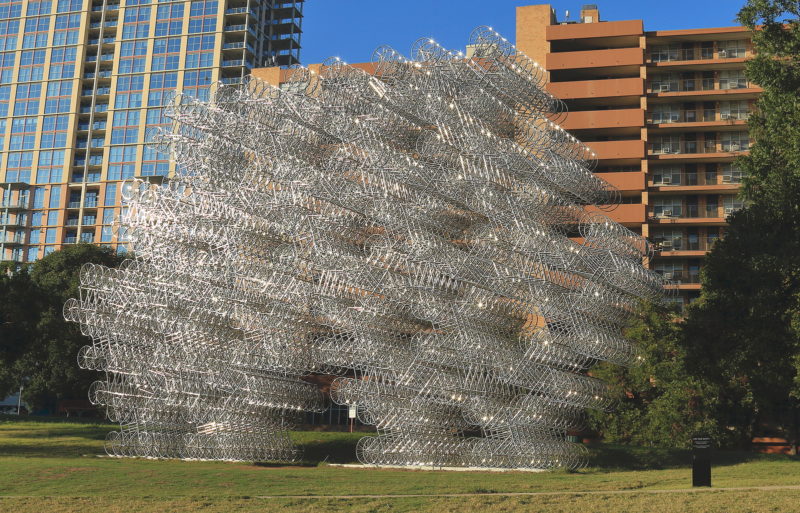 Fons Americanus, 2019. Kara Walker
Fons Americanus is one of the most famous art installations by the American visual artist Kara Walker. The installation was shown in the Tate Modern's Turbine Hall in 2019-2020 years and was destroyed at the end of the exhibition. Fons Americanus was a functional fountain made from cork, metal, and wood, covered with jesmonite and created as recyclable stuff. The main idea of the installation appealed to the history of slavery and colonization in Africa and the Caribbean. Some figures were inspired by the art of Winslow Homer and John Singleton Copley.
These and many other famous art installations are an integral part of art history and a remarkable contribution to the culture.