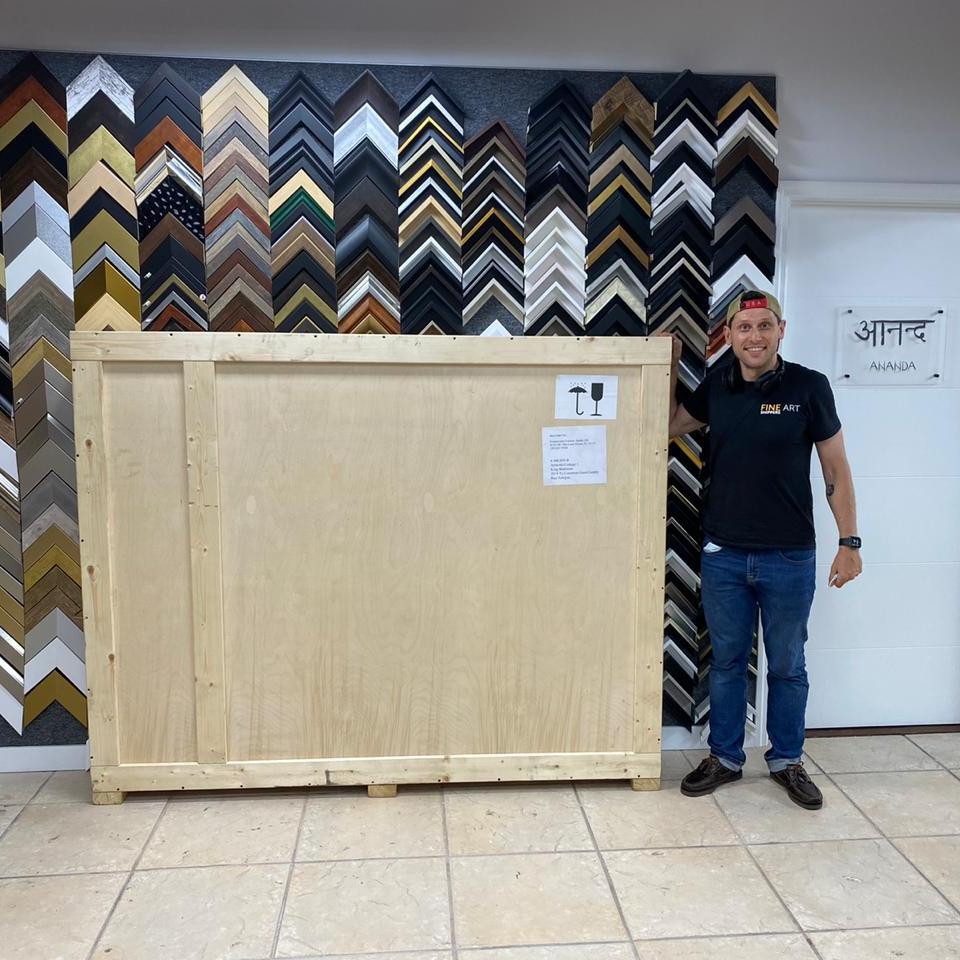 As an artist, art business professional, or collector, you know that shipping valuable artwork over a long distance safely is possible only in a wooden crate. Whatever the size and shape of the art piece, a full-service art logistics company will build a custom crate designed to the item's shipping requirements. Crate fabrication is actually one of the most important expert art services provided by professional art shipping companies in NYC and worldwide. Being one of them, Fine Art Shippers is proud to offer a complete range of art crating services for any need.
Expert Art Services in NYC: Crate Fabrication
Fine Art Shippers offers many expert art services, but crate fabrication is probably the most popular one. We have a fully equipped crate shop and warehouse in Brooklyn, where our team designs and builds custom crates for shipping art of any kind, from small pieces to super large artworks. We have many crate options to offer our clients, but the most common are the following three.
Travel frame. This crate is a perfect choice for art pieces with sensitive and delicate surfaces that cannot come in contact with packing and wrapping materials of any kind. It is suitable for national shipping and storage.
Standard art crate. A standard crate is the most popular option because it can be built to meet the shipping requirements of almost any artwork, no matter how large or small. It is a great choice for long-term storage and multiple shipments.
Museum crate. This type of art crates is constructed to the highest industry standards and distinguished by the custom interior that may include insulation board, foam linings, and even another smaller crate inside. It is the best option for shipping highly fragile and valuable items.
If you are looking for the best crate fabrication or any other expert art services (e.g., art installation, art storage, art insurance, etc.) in NYC, do not hesitate to contact Fine Art Shippers. We will provide you with a solution that suits your needs best!