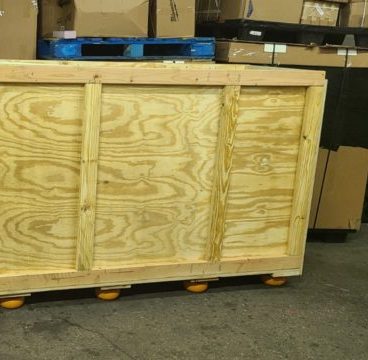 Among all the safety measures in art logistics, crates are probably the most durable and effective option. As a rule, art shipping companies use them rarer than cardboard shipping boxes, which means that there are certain situations when you really need to crate art. At the same time, it is even more important to know when you don't need art crating services so that you can save your time and money. Let's take a look!
4 Life Situations When You Need to Crate Art
1. International shipping
Crates are most effective when you need to ship art abroad. Either by sea or air, a wooden crate can withstand substantial vibration and protect your valuables from damage. By the way, it is a required standard that all art shipping companies have to follow.
2. High-dollar art
When the stakes are high, and paintings or sculptures cost a pretty penny, it is always better to crate art rather than not. A work of art can be spoiled and devalued with only some slight damage, so a firm crate is the only possible solution for blue-chip art.
3. Old artworks & antiques
People do need crates in situations when the shipment is old and fragile. Such items should be placed and fixed correctly, and crates are very helpful in that. Not only are they efficient, but they are also made from recyclable materials.
4. On request
Last but not least, some people just want to make sure that their artworks are safe and sound. Crates are a guarantee of such security. They will securely protect art from harm and calm your mind during the entire transportation process.
Once you know when to crate art, you can use art packing and crating services to your own advantage. In case you need consultation or a custom-built crate, don't hesitate to contact Fine Art Shippers!