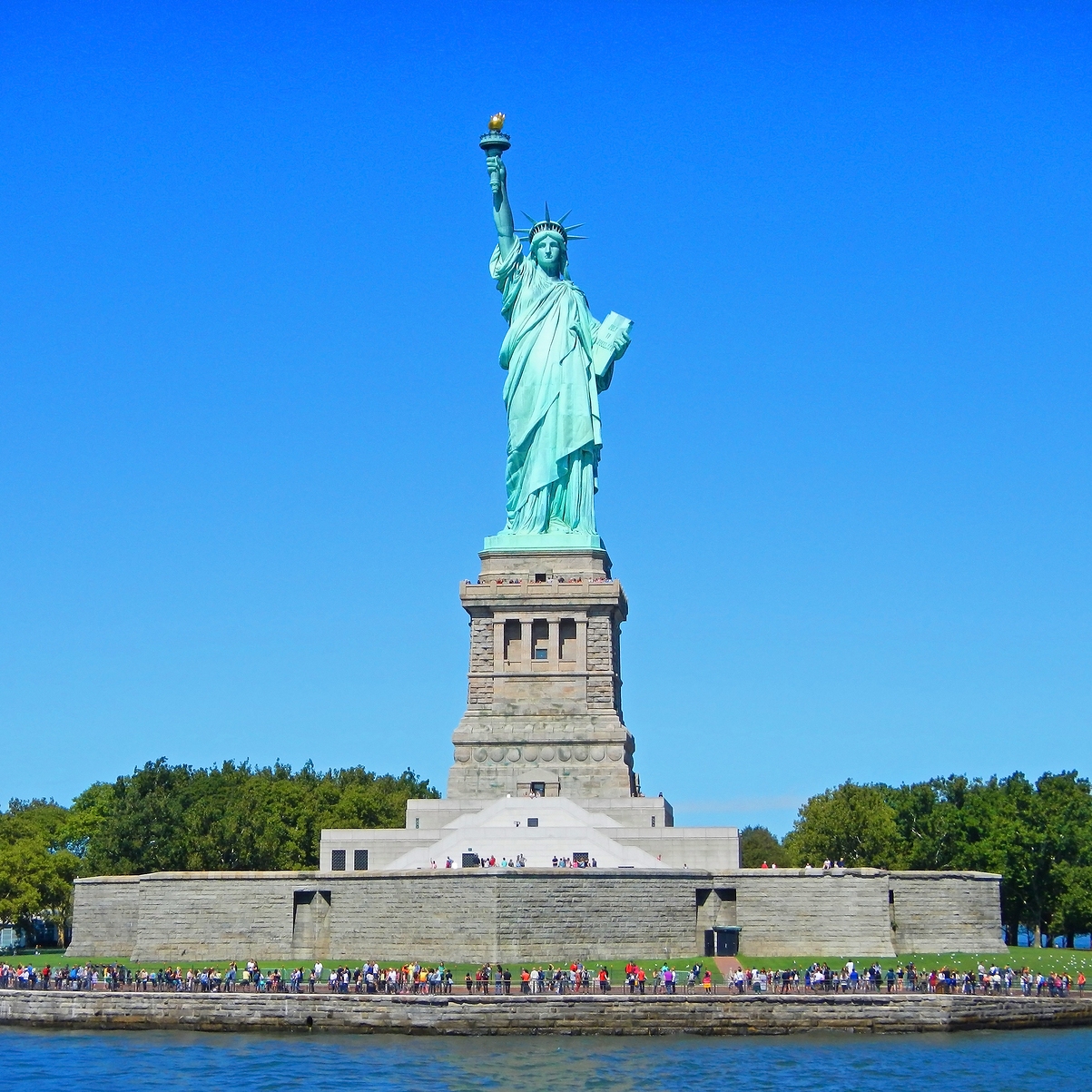 Do you know what piece of statue art weights over 200 metric tons, measures over 300 feet tall, wears a shoe size over 800, and is hit by over 500 lightnings each year? You guessed it, it's "The Statue of Liberty Enlightening the World," mostly known as "The Statue of Liberty." It stands on Liberty Island as a monumental symbol of freedom and everyday welcomes people to the United States.
The Statue of Liberty
Just after the end of the Civil War in 1865, the French political figure Édouard de Laboulaye was trying to discover peaceful ways to nudge France toward democracy. He decided to grant a statue art piece to New York in order to celebrate the centennial of the American Declaration of Independence and to show the fraternal feelings between the nations. Frédéric Auguste Bartholdi helped de Laboulaye achieve that goal. Bartholdi was a French sculptor who studied architecture at one of the most influential art schools in France.
The Statue of Liberty was inspired by the Colossus of Rhodes, one of the Seven Wonders of the Ancient World. The project was supposed to be a joint effort: the French would be responsible for the statue, while the Americans would take care of the pedestal. To create the base that would hold the enormously large and heavy copper sheets of the statue, Bartholdi asked Alexandre Gustave Eiffel (the famous designer of the Eiffel Tower) to help with the engineering of the metal framework. The sculpture technique they used is called repousse. This metalworking technique, which goes back to the third century BC, is very hard to do and requires professional skills and lots of patience.
The Statue of Liberty was unveiled in October 1886. Now this amazing statue stands for so much more than just the famous landmark. It represents the masterpiece of the human spirit and reminds us of many important things such as independence, human rights, abolition of slavery, democracy, and peace around the world. It is definitely the best piece of statue art in New York and one of the most impressive sculptures in the world!
Shipping priceless, fragile, and oversized fine art pieces requires expert handling, packing, and crating. Fine Art Shippers specializes in transporting statue art of any size and weight. We could even ship the Statue of Liberty if we ever had a chance!