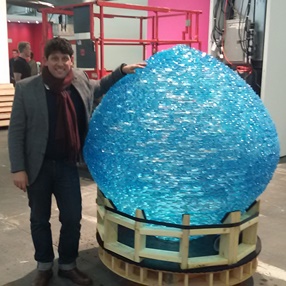 Fine art shipping in NYC is a complex business that requires a combination of experts and talents to keep growing. Moreover, being professional artwork shippers means being able to ship artwork of any size and weight, no matter the destination. The truth is that Fine Art Shippers, as well as any other art shipping company in NYC, faces many challenges. However, these challenges are not really challenges in the negative sense. They are rather exciting growth opportunities that help us improve our fine art shipping services.
For example, two weeks ago, our team was hired to ship artwork by Henry Richardson, a prominent American artist living and working in Lee, MA. A whole collection of extraordinary glass sculptures had to be shipped, packed, stored, and finally delivered to the Architectural Digest Design Show. As you probably know, the 17th edition of this important annual show has already opened its doors in New York, showcasing incredible design pieces from more than 400 brands, including those amazing sculptures we delivered for Henry Richardson.
Henry Richardson
Born in 1961 in Syracuse, NY, Henry Richardson is, without a doubt, one of the most talented contemporary sculptors working with glass. If you have ever seen his works with your own eyes, you know that they are true engineering marvels combining the latest technological innovations in hand cutting and bonding glass with traditional stone sculpting techniques. They are all unique, and they are all amazing. It is no wonder that Henry Richardson receives numerous public commissions, and his fantastic works can be found in many corporate and private art collections throughout the country.
What is it like to ship artwork by Henry Richardson?
It was an unforgettable experience to ship artwork by Henry Richardson. However, what we loved the most is to unpack and install all those marvelous sculptures at the Architectural Digest Design Show, especially the Blue Sphere that is simply mind-boggling. When our team of artwork shippers unpacked it at the show, no one could just pass by without noticing this incredible masterpiece. We are sure that it will soon find its new home, in one of the top hotels or luxury homes, bringing light and art to the owner. Here are several behind-the-scenes photos from the show.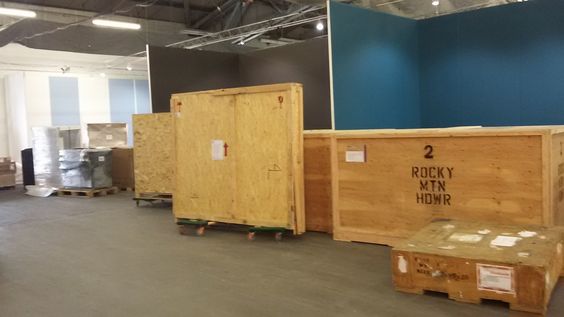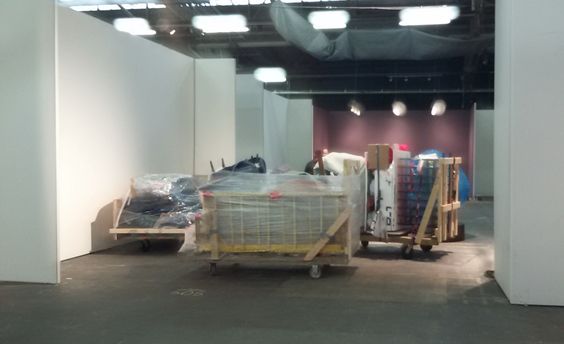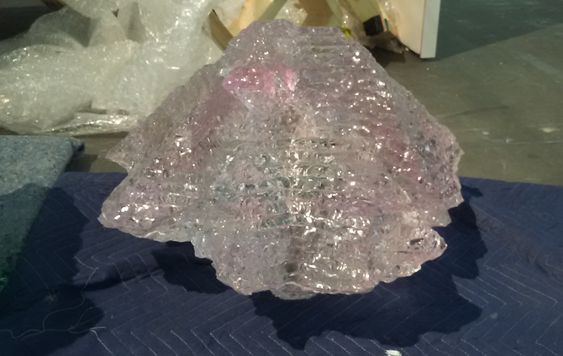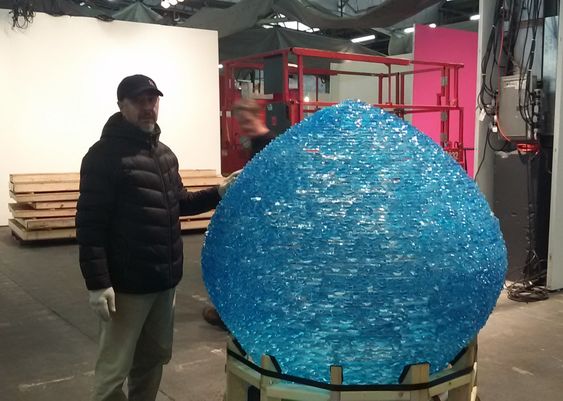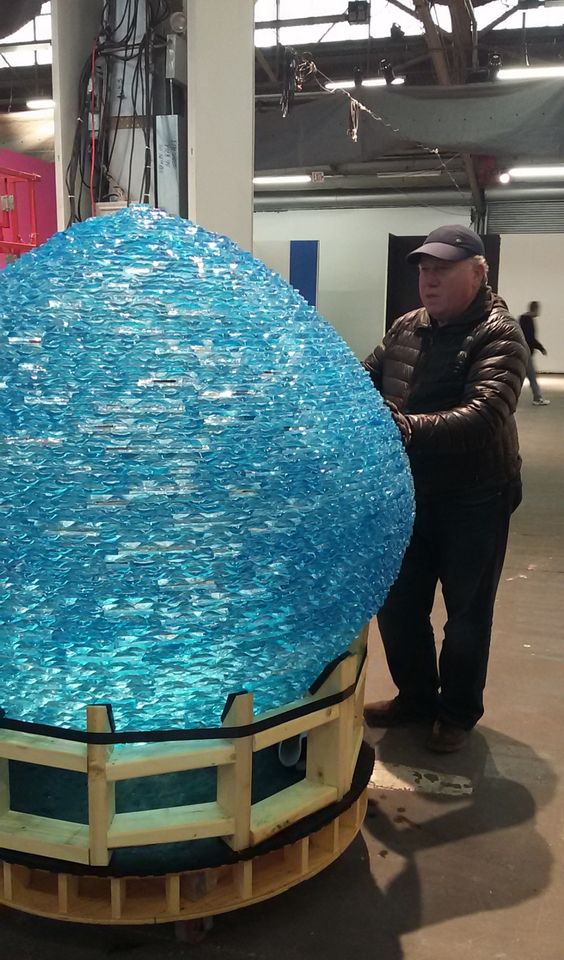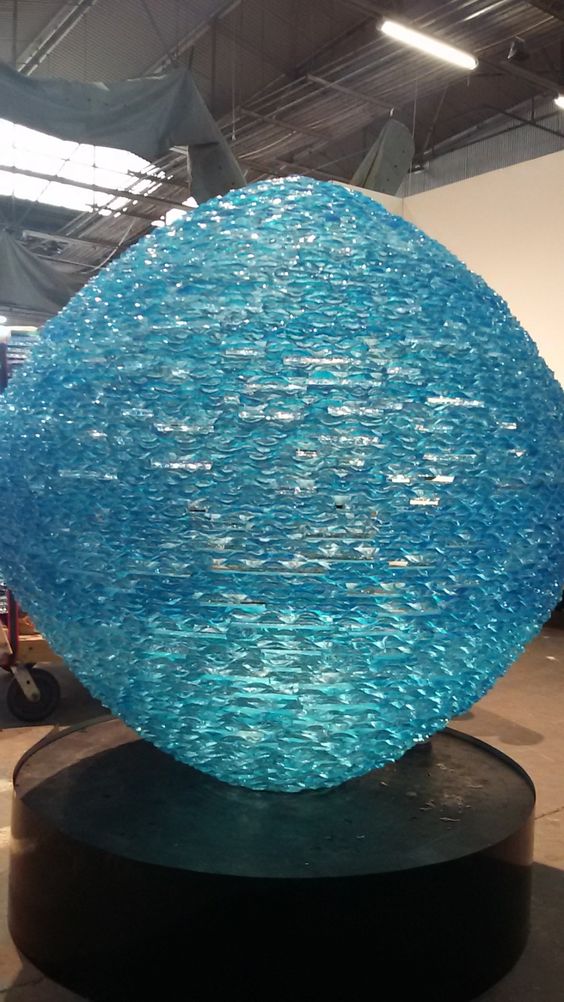 At Fine Art Shippers, we are very grateful to Henry Richardson for the unique opportunity to ship his artwork. It was a challenging task due to the weight and shapes of the transported items, but it was exciting and inspiring, so we are looking forward to working with this talented artist and his clients again.