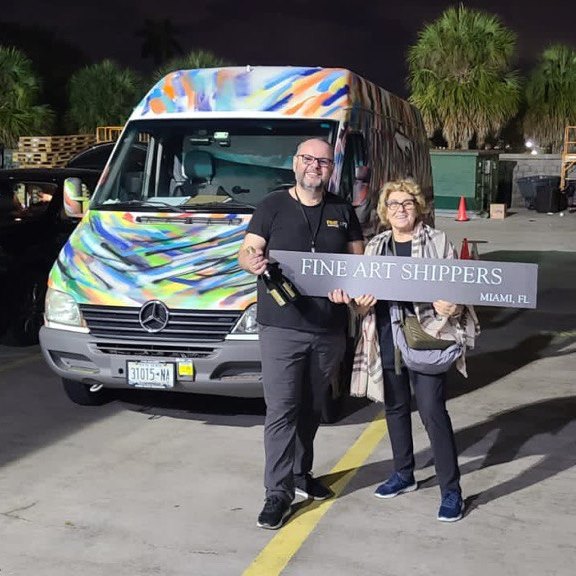 This February, The Palm Beach Show celebrated its 20th anniversary at the Palm Beach County Convention Center in West Palm Beach, Florida. It was an incredible show with more than 140 exhibitors from around the world, which was visited by some of the biggest names in the art industry. This all makes it one of the most important art events in the US this year. Fine Art Shippers is incredibly grateful for the opportunity to be part of this amazing show as onsite shippers and help exhibitors and guests with art logistics.
Highlights of The Palm Beach Show 2023
On February 21, The Palm Beach Show 2023 came to an end after 6 successful days of the event. Talented artists, gallerists, designers, and art dealers attended the show to meet their colleagues and art lovers from various countries. Guests of the exhibition also had a chance to visit insightful lectures and presentations given by art industry professionals. Beautiful collections of art and antiques were on display for everyone to appreciate.
This year, The Palm Beach Show once again proved its reputation as one of the major events in the US. It featured impressive collections of fine art, antique furniture, rugs, jewelry, porcelain, and other valuables brought to the show from France, the UK, Italy, the Netherlands, Peru, Israel, Argentina, and Denmark, as well as dozens of collectibles presented by American exhibitors.
Among the highlights was the vintage jewelry shop Berganza London, which introduced a marvelous collection of truly iconic and unique items, including a Bulgari ring made in the first half of the 20th century.
The Palm Beach Show 2023 also featured several immersive art installations made by famous artists specifically for the event. One of them was a 10-foot-tall sculpture by Gino Miles, titled "Arches," which greeted the guests of the show right at the entrance of the Palm Beach County Convention Center.
The show also hosted "Day of Design," which included presentations, panel discussions, and book signings by notable designers and architects.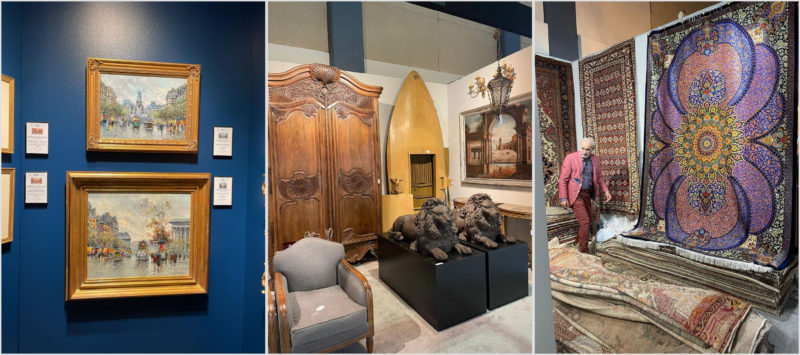 Fine Art Shippers is proud to have helped create this wonderful experience. From February 16 to February 21, our team provided onsite shipping and packing services. It is a great honor to be part of the art world while doing what we do best. We would like to sincerely thank the organizing committee of The Palm Beach Show for giving us the opportunity to join this celebration of art. The show was truly a great one to start the year!