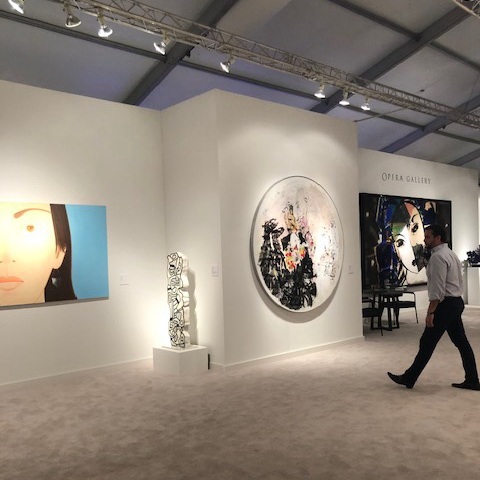 There are many great art galleries in New York, each with its own atmosphere, style, and selection of artworks. However, if you are looking for the best modern and contemporary art, let us recommend visiting Opera Gallery, a reputable international dealer specializing in high-end art of the 20th and 21st centuries.
Modern and Contemporary Art at Opera Gallery
Opera Gallery was established by Gilles Dyan in 1994. Founded in Paris, it has grown to become one of the world's most prestigious fine art galleries with locations in NYC, Aspen, Miami, Hong Kong, Seoul, Singapore, Dubai, Beirut, Monaco, Zurich, Geneva, and London, each offering a varied and extensive program of curated exhibitions.
Throughout its existence, Opera Gallery has held many notable exhibitions of modern and contemporary art, including those featuring works by such masters as Marc Chagall, Pablo Picasso, Andy Warhol, Jean-Michel Basquiat, Alexander Calder, and Jean Debuffet. The gallery also showcases some of the most important contemporary artists from around the world. For example, Opera Gallery represents Andy Denzler, Pablo Atchugarry, Lita Cabellut, Nick Gentry, Manolo Valdes, and Ellen Von Unwerth, among others.
In addition to its diverse exhibition program, Opera Gallery collaborates with different art foundations and museums, striving to protect the heritage of the established 20th– and 21st-century artists. Besides, the gallery participates in many international art fairs, including Art Miami (pictured), Palm Beach Modern + Contemporary, Masterpiece London, Art Paris, Art Central Hong Kong, Art on Paper, and more. Opera Gallery is, without a doubt, worth visiting if you are looking for high-end art of exceptional quality!