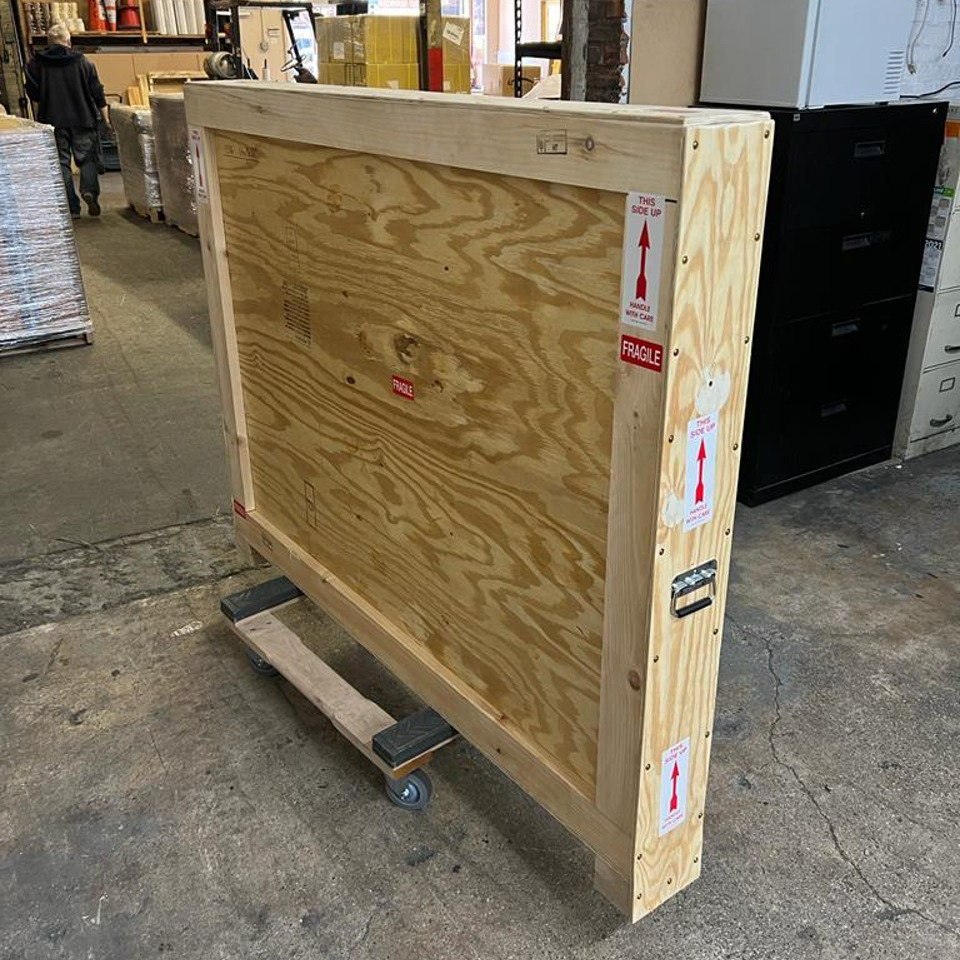 The best way to be satisfied with the reliability of a packing crate is its testing. Because of a large number of risk factors, artworks require more attention than other types of cargo. There is the so-called Lansmont six-step testing methodology, which is used to test the packaging of any goods around the world. It is universal and can also be used in the art shipping sphere.
6 Steps to Check Your Packing Crate
1. Environment
Will the artwork be transported by car or by plane? In what conditions? Road surface, turbulence, and transport vibrations should also be considered when building a packing crate. It is important that the climate-controlled environment in the crate is sustained for the whole period of transportation and even longer.
2. Define the fragility of the item
The specificities of the packaging should correlate to the level of the item`s fragility. And it is not only about the glass. Each artwork has its own threshold of sensitivity. It is the task of specialists to calculate the critical point, after which the work starts to break down, and to build a wooden crate that will prevent the damage.
3. "Product Improvement Feedback"
Improving product durability is an effective method, but the artworks are not just ordinary "products." However, sometimes, we can 'transform' art pieces to make them more durable. For example, paintings can be shipped without the glass cover, and large sculptures or installations composed of many smaller pieces can be transported in several boxes.
4. Cushion material characteristics 
Test the cushion material to understand the level of its vibration resistance. It will help protect the art piece better.
5. Package design
It is not about how the packing crate looks like; it is about the materials used for its construction. The wood should be strong and protected from hits. It is also important to take into account the fact that some kinds of wood release toxic substances that can be dangerous to artworks.
6. Test the package system
It is a logical final stage where all previous steps are combined and tested together.
A good packing crate is in compliance with the rule: even if the crate falls 4 feet, the artwork will still be safe. It is better to avoid such situations, but crate testing is always a good idea.