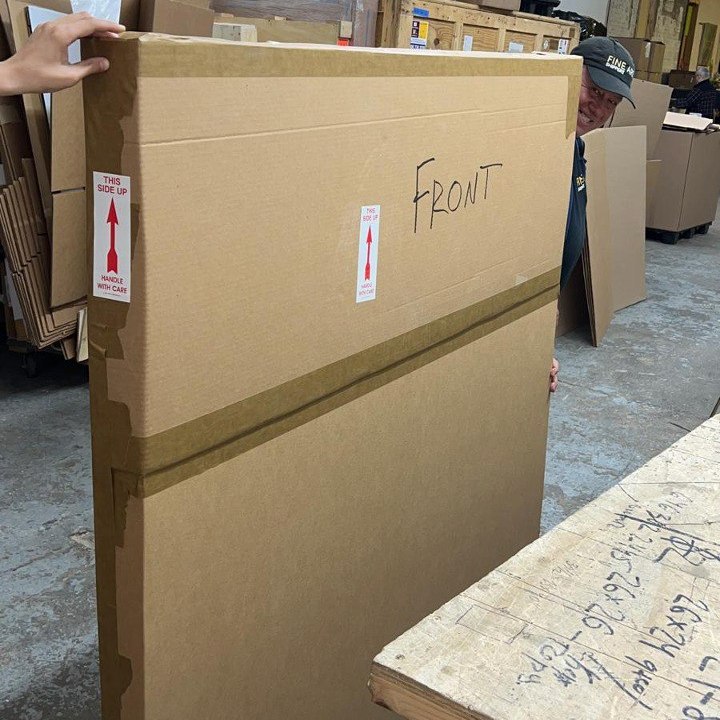 On June 3-4, Fine Art Shippers will be going through Chicago as one of our ongoing art shuttle's destinations. Our team will be making an on-demand stop in the Windy City, picking up artworks, and delivering them directly to New York. If you want us to pack and keep an eye on your valuables for the next 800 miles, don't hesitate to request an art shipping quote online. If you still have questions, read on to find answers!
FAQ on Art Shipping Services in Chicago, IL
Chicago is the second home for our company. We are thrilled to regularly pick up works of art and antiques for our clients here. Hindman, Wright, Leonard Auction, and Linda Warren Projects are just a few of the places our team has had the pleasure of working in the past. Whether you are an artist or art collector, our art shipping services can come in handy for you someday. Here are the answers to the frequently asked questions that might be of interest to you.
What services do you provide?
Fine Art Shippers offers a range of fine art services, including art shipment, package, installation, insurance, and storage. We also have specialty white glove moving services if you want to ship objects of the utmost delicacy.
What can I ship with your help?
With us, you can be sure of the safety of framed and unframed canvases, prints, sculptures, antiques, pieces of designer furniture, and all kinds of breakables. Our art shipping services are versatile, meaning that we can find safe solutions for new challenges.
How often do you visit Chicago?
Every three or four weeks, meaning once or twice a month. Please note that the schedule is subject to change. If you would like to find out more about our route or art shipping services, feel free to contact us directly.
What guarantees do you provide?
Fine Art Shippers is a Better Business Bureau (BBB) accredited company. If you still have doubts, check our customer reviews on Google and Yelp. When it comes to transportation, all shipments are insured. We make everything possible to minimize any safety risks and keep items safe during the whole trip. Safe art transport, high-quality materials, and an experienced team are what make our services more reliable.
From galleries to museums to public places and street corners, Chicago is a vibrant city with a flourishing art scene that grows more sophisticated with each passing year. This is why art is always in front and center here, and one of the Fine Art Shippers' missions is to make sure that art migrates to/from Chicago safely and soundly.