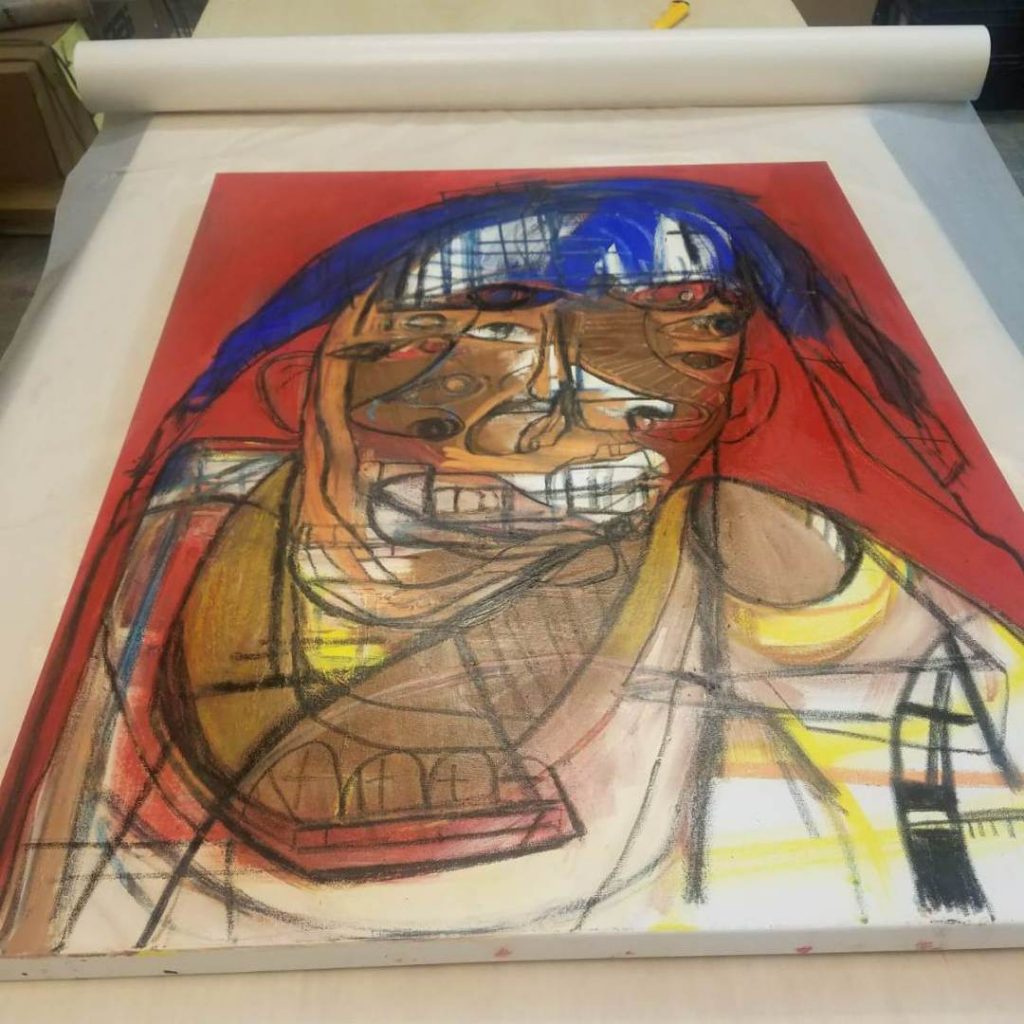 Packing paintings for moving to your new home, the upcoming exhibition, or any other place is not the easiest task. While it is not as complicated as transporting a large metal sculpture or antique furniture, it still requires certain knowledge and preparation. For this reason, it is strongly recommended that you hire experienced art handlers specializing in packing and shipping fine art over a long distance or, at least, ask them for professional advice.
At Fine Art Shippers, we have extensive experience in packing paintings for moving, and we can help you relocate anything, from a single artwork to a large collection of art, including highly valuable paintings by Old Masters and works by such renowned artists as Pablo Picasso, Andy Warhol, and Marc Chagall. Besides, we proudly serve many prominent contemporary artists working in different styles and mediums. These include Tigran Tsitoghdzyan, George Condo, Tom Lieber, Merrill Steiger, Vladimir Nazarov, and other talented artists whose amazing paintings are exhibited at galleries and museums worldwide. When it comes to packing paintings, prints, and works on paper for their safe transportation within the United States or to another country, Fine Art Shippers is your best chance of success!
Packing paintings for moving
As it has been already said, Fine Art Shippers serves many contemporary artists, packing and moving art pieces for them nationally and internationally. In our work, we use only the best packing materials selected with the painting's dimensions and shipping requirements in mind. Each piece is carefully wrapped and then packed in a sturdy cardboard box with proper cushioning to ensure that it does not move inside the box during transit. Here are several photos showing our team in the process of packing paintings for the amazing artist Nate Carter.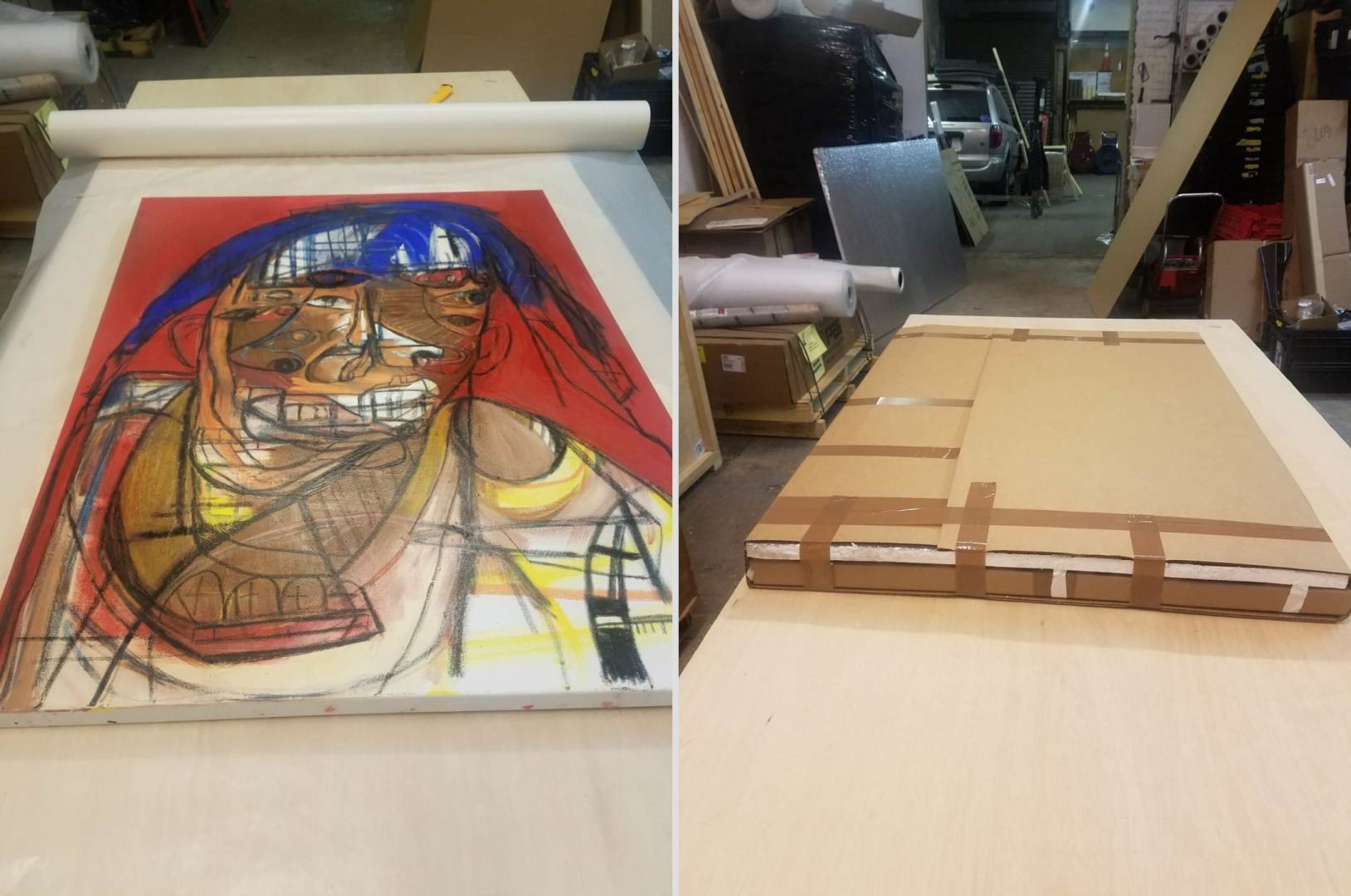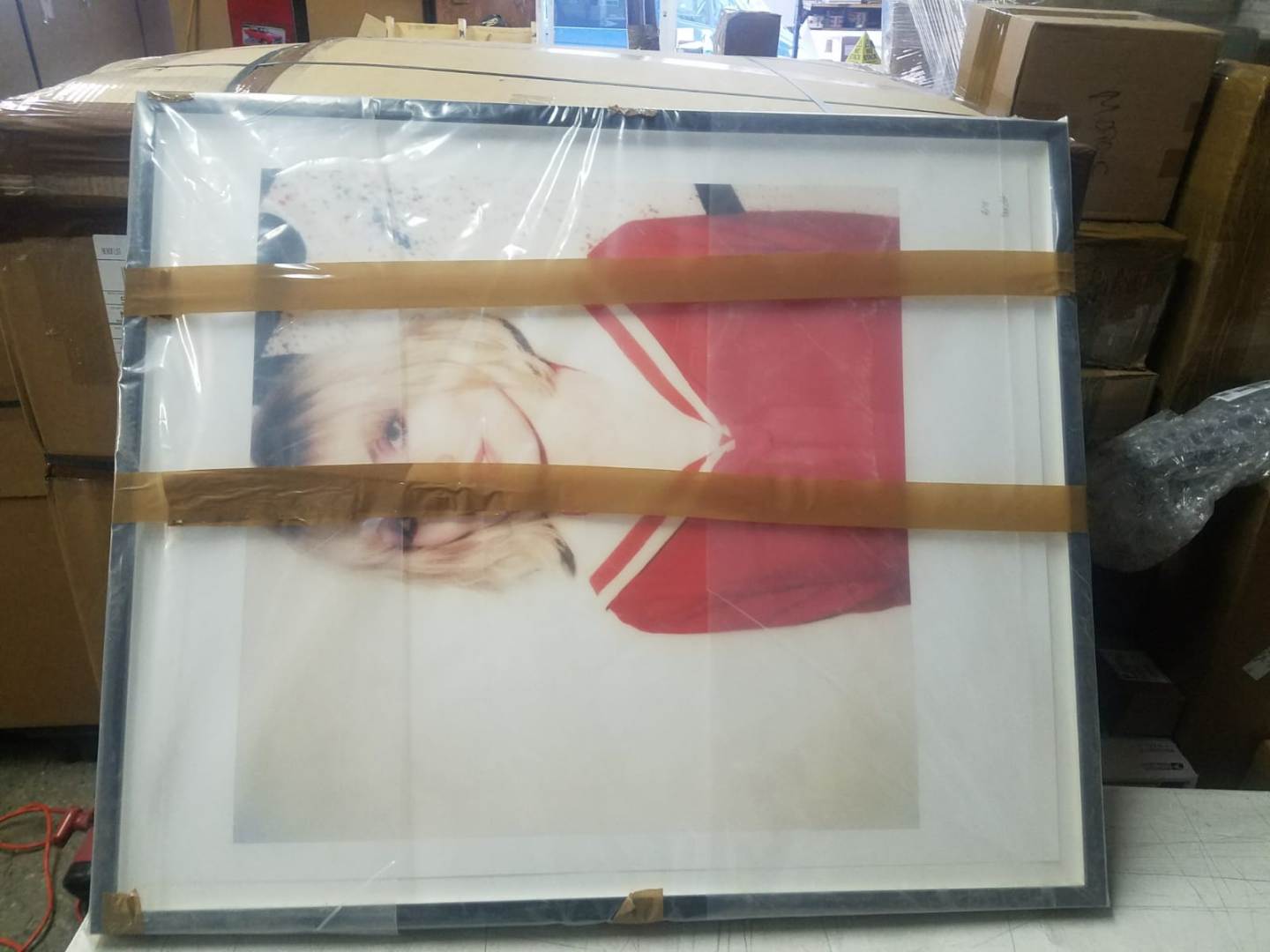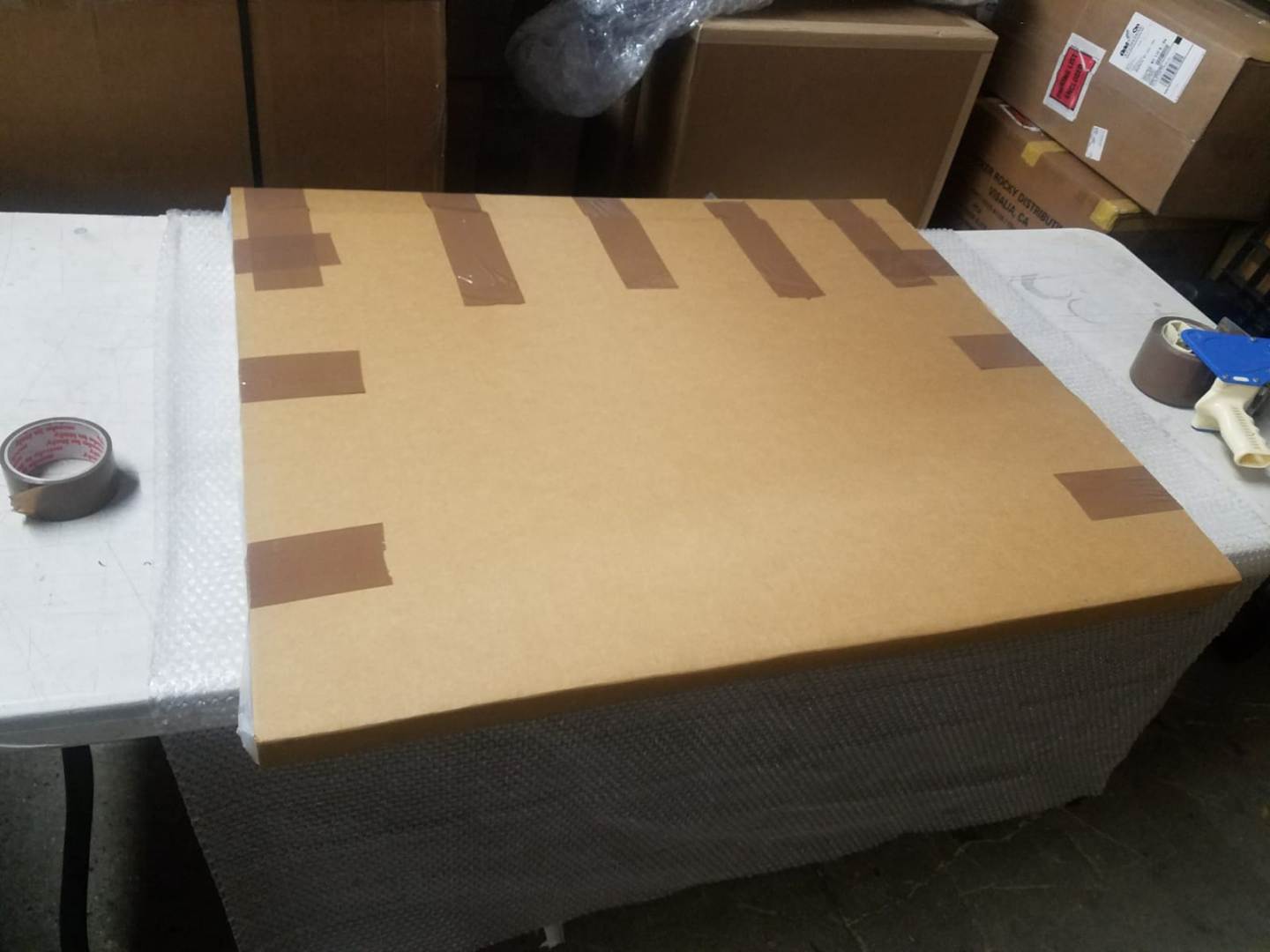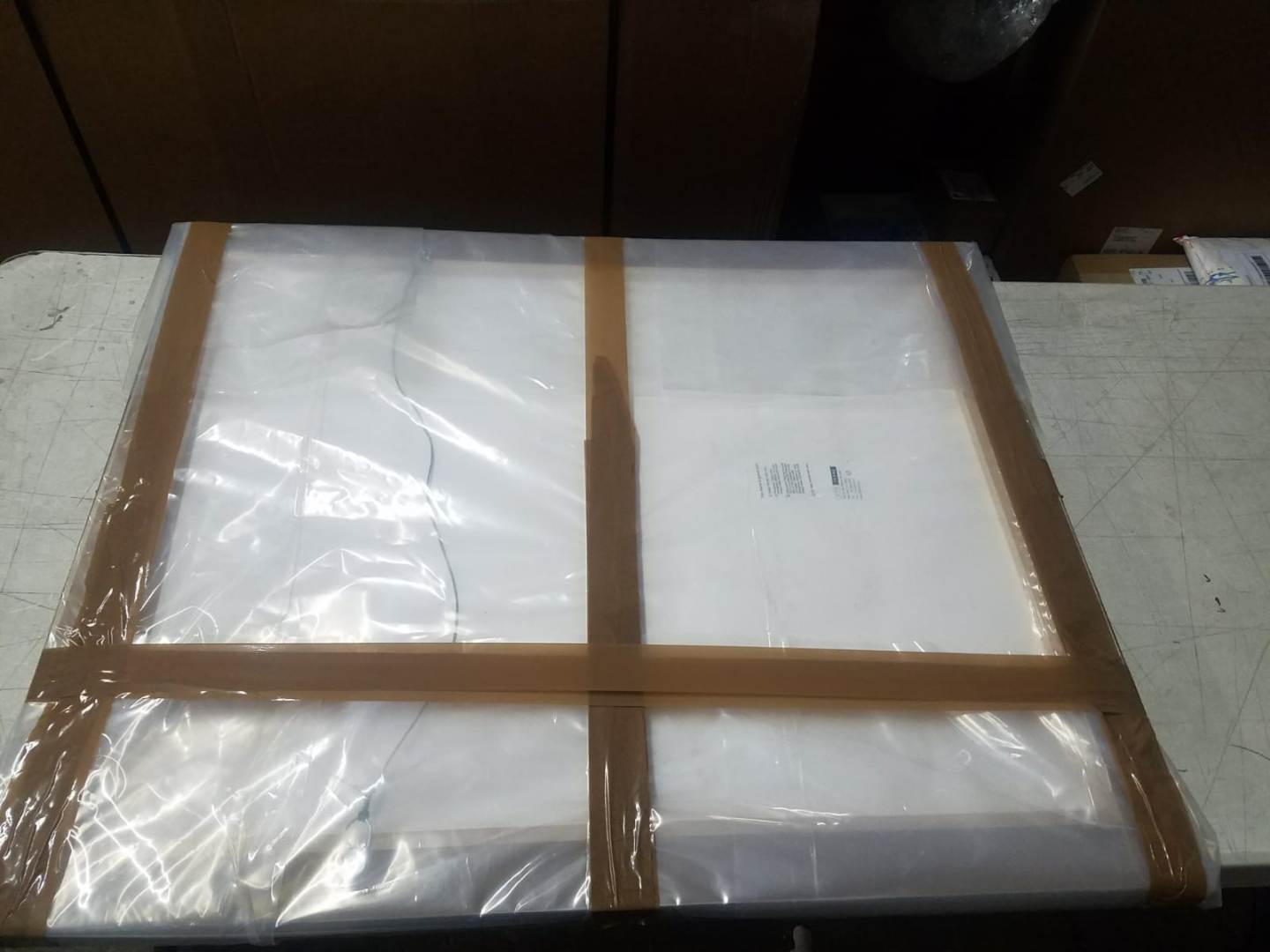 It is needless to say that soft packing is not always enough to protect the painting from all anticipated handling and shipping hazards. In most cases, you will additionally need a durable wooden crate designed and built for your particular piece of art. At Fine Art Shippers, we are happy to offer comprehensive fine art crating services that are performed by our expert team of art craters who have already made numerous wooden crates for paintings of all sizes. Moreover, art crating and other services offered by Fine Art Shippers come at very competitive rates that are sure to meet your requirements. Packing paintings for moving is not the easiest task, but it can still be an enjoyable experience if you entrust this job to professionals!