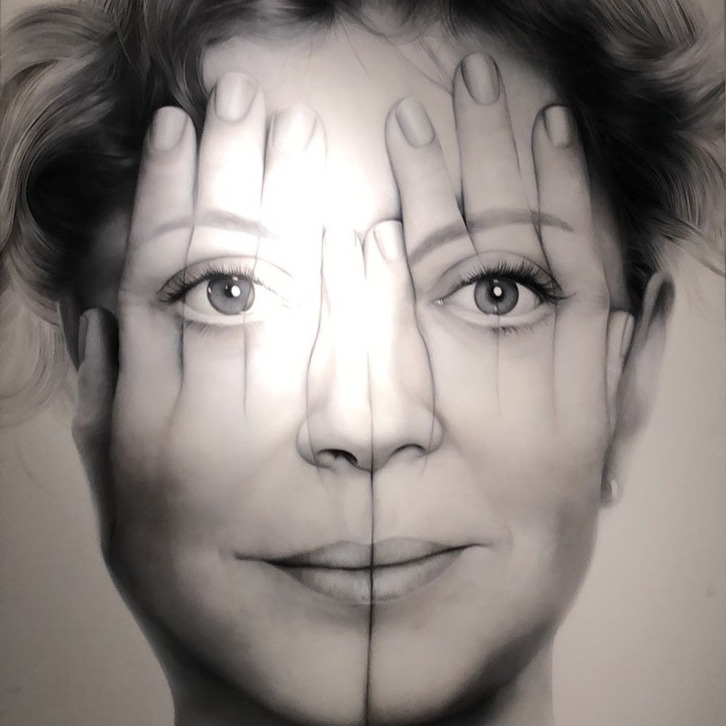 At Fine Art Shippers, we work with many talented artists living in New York. Some of them are just at the beginning of their career journey; others are well-established artists who have already made a name for themselves nationally and internationally. One of the artists we are especially proud to be working with is Tigran Tsitoghdzyan. His incredible talent and unique style make his hyper realistic paintings very distinct and highly valuable on the art market.
Tigran Tsitoghdzyan
Tigran Tsitoghdzyan is an Armenian-born artist known for his large hyper realistic paintings with an ethereal double exposure effect. His captivating works are born from the artist's ability to blur fiction with fact, fantasy with reality. He creates bold, black and white portraits that look like trendy photographs, using nothing but oil paints on canvas, and this is what makes Tigran Tsitoghdzyan one of the true masters of contemporary art.
Tigran's most famous series of hyper realistic paintings is titled "Mirrors." Composed of large-scale portraits of women, it is based on placing transparent layers of hands over the face as if trying to cloak the subject's physical identity. Works from the "Mirrors" series have been displayed at the leading contemporary art galleries, museums, and all the major international art fairs, including the recent editions of Art Miami, Palm Beach Modern + Contemporary, and Art Wynwood. Tigran Tsitoghdzyan's hyper realistic paintings also play an important role in Arthur Balder's 2018 documentary "American Mirror – Intimations of Immortality" featuring the artist himself and Oscar-winning screen icon Susan Sarandon.
At Fine Art Shippers, we are happy to know Tigran Tsitoghdzyan, and we are proud to call this amazing artist our friend. His work is indeed impressive, and his talent is undeniable. Working with Tigran and helping him with art logistics is an honor for our team!