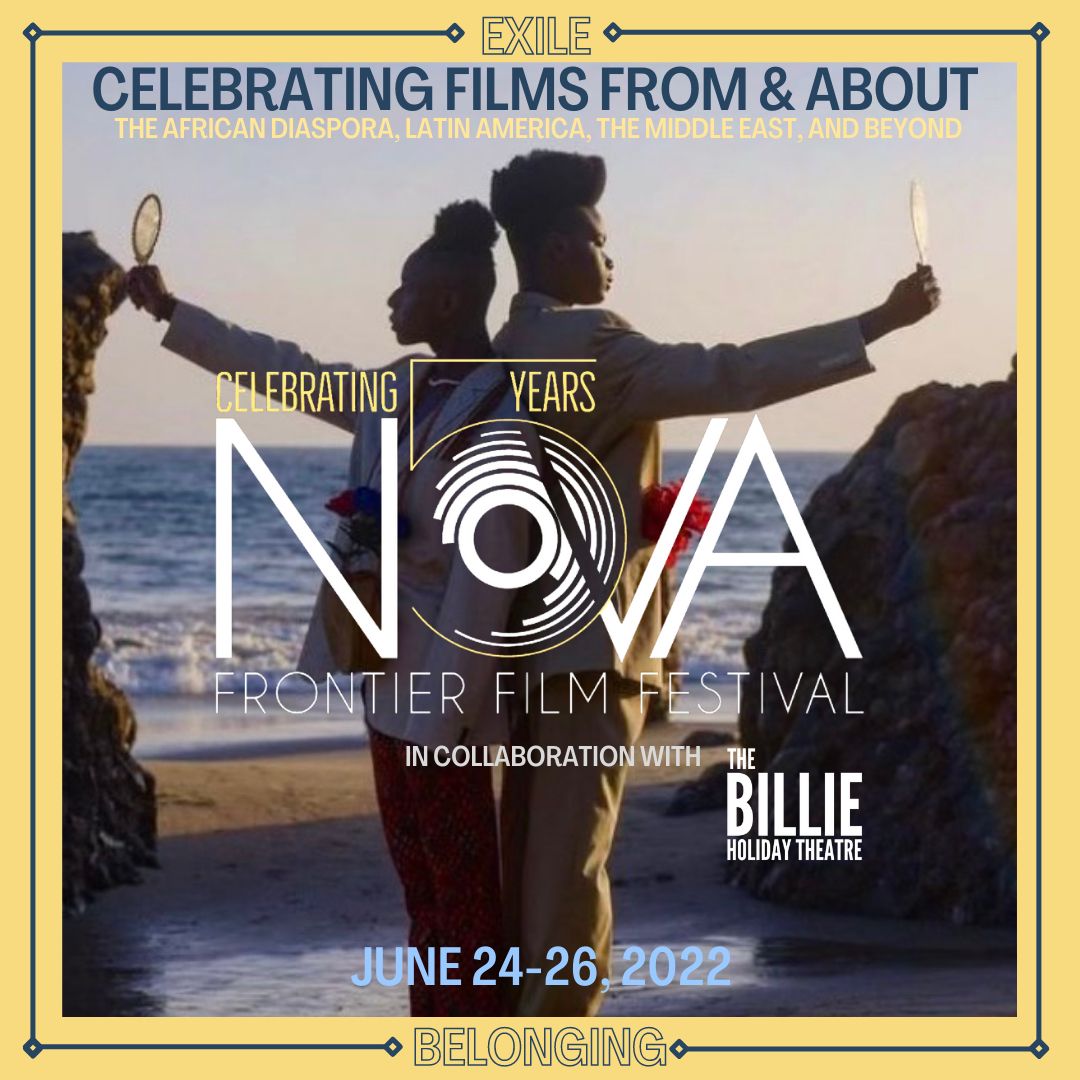 On June 24-25, 2022, the Billie Holiday Theatre in Brooklyn, New York will host the fifth anniversary edition of the Nova Frontier Film Festival (NFFF), dedicated to showcasing works from and about the African diaspora, the Middle East, and Latin America. Fine Art Shippers spoke with the festival's co-founders, Lydia Darly and Billy Gerard Frank, about this year's concept and program, the community it has built, and the vision for the future.
Nova Frontier Film Festival To Explore Exile and Belonging in Its Anniversary Edition
The theme of this year's NFFF edition is "Exile and Belonging." Why do you think it is particularly relevant today?
Billy Gerard Frank: When we program films for the Nova Frontier Film Festival, the themes usually emerge from the films we see. This year, we noticed that there were a lot of films that deal with exile and belonging, especially migration and displacement for economic reasons or because of wars. For example, there is a film about a ten-year-old Pakistani girl who leaves the refugee camp where she was born and raised and travels all the way to New Mexico. By doing this and getting lost in the new place, she finds her way back to her roots and identity and connects with the country where she now lives. As the Nova Frontier Film Festival focuses on films from the African diaspora, the Middle East, and Latin America, belonging is always a recurrent theme. And both Lydia and I are immigrants: we have personal experiences of living in different countries.
Lydia Darly: We often choose films that speak to us personally. For example, "In the Billowing Night," a documentary about a retired worker who emigrated from Reunion Island to France at the age of 17. By recounting his story for the first time to his daughter, he reconnects with his homeland and finds peace. In general, this year's program is about who we are and how our roots shape the course of our lives. But the filmmakers interpret the theme of belonging in more than just geographical terms. It's also about belonging to your body. We have a beautiful animation film, "On the Surface," in which a young black woman reflects on her traumatic pregnancy while swimming in the freezing waters of the Icelandic sea. There's also "Unsaid," an experimental drama that explores gender, sexual orientation, and homophobia through the story of a gay director from Nigeria. So the program is a kind of kaleidoscope that shows the state of modern society.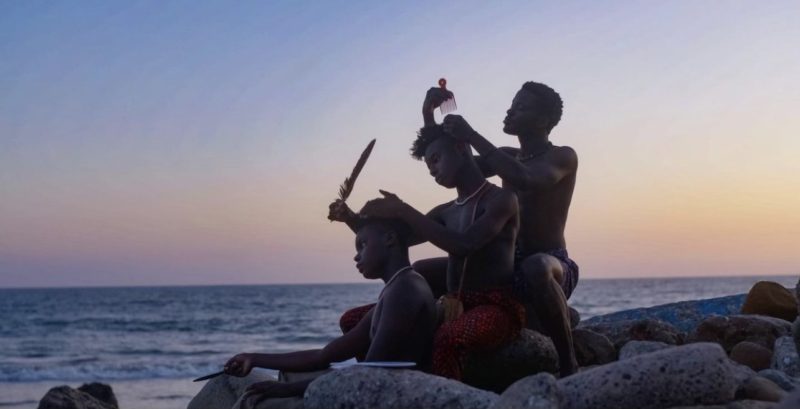 This year, the Nova Frontier Film Festival collaborates with the Bronx Documentary Center (BDC). What kind of partnership is it? What does it entail?
Lydia Darly: The Bronx Documentary Center is a nonprofit organization that works mainly with the Latin and Black community. We have given them a slot to do their own programming. They bring films from their alumni and students. On Sunday, they are showing five films that explore themes around family belonging, with a special focus on fatherless families. We are excited about working with the BDC; it is a great opportunity for us to support young filmmakers by giving them a platform to showcase their work.
And what about the festival's partnership with the Billie Holiday Theatre? What is its significance for NFFF?
Billy Gerard Frank: When we started the festival, we were looking for a place that spoke to us and also had a history and embodied our missions. On the one hand, there's the Billie Holiday Theatre – an iconic cultural venue celebrating its 50th anniversary this year. On the other hand, there's the fifth edition of the Nova Frontier Film Festival – we liked the symbolism of the figures. But above all, we are a hybrid film festival and lab that brings meaningful programs to the Brooklyn Community at the Billie Holiday Theatre, while continuing to promote intellectual engagement through exceptional films and the arts. Also, the Billie is not just a theater, but a beacon for black arts serving East New York, Crown Heights, Bed-Stuy, and beyond, for decades, bringing meaningful world-class programs and now films, specifically foreign films, to the Brooklyn community. Another important feature of our partnership with the Billy Holiday Theatre is the accessibility and commitment to the community. Through our sponsors and partnership with them, we are able to offer a day pass to all screenings, panels, and discussions for only $10.
Lydia Darly: The festival is our way of giving back to the community. Not everyone can afford to go to Lincoln Center or the Tribeca Film Festival. We do a community festival and bring global cinema to it. We want the community here to see what's happening outside, and what problems people like them are facing in other countries. It opens their horizons and allows them to realize that they are not alone in what they are going through. They immerse themselves in the lives of people in Africa or Latin America,and the Middle East and can relate to these stories. They see that we are all human beings, even if we speak different languages, and that we share the same feelings, struggles, and joys.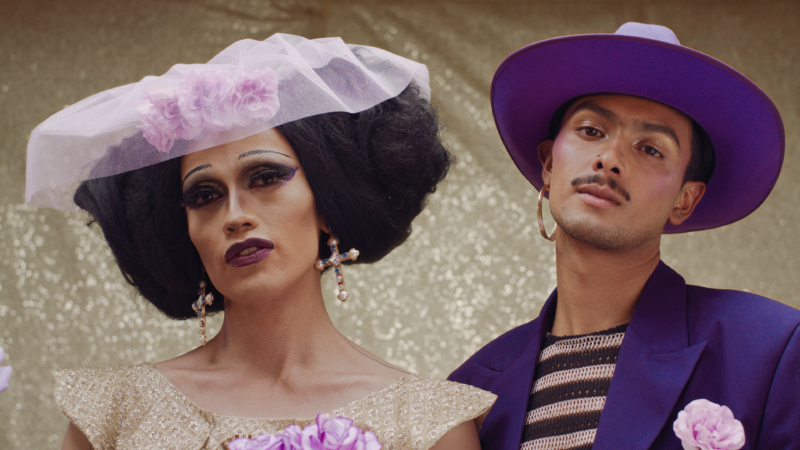 So this is the fifth edition of the Nova Frontier Film Festival. How has it evolved over time? What has been done? What are you most proud of?
Billy Gerard Frank: Our mission has remained more or less the same. Over the years, we have expanded the festival to include VR and live performances. During the Covid pandemic, NFFF continued online, allowing us to reach a much larger global audience. Since we are only returning in person this year, the program is smaller than previously. But the new collaboration with the Bronx Documentary Center is one of the partnerships we are proud of. In this edition, we have also added guest programs, for example, the queer program curated by Chilean artist and activist Matías Alvial, or "Her Lens – a program about motherhood and womanhood put together by Egyptian-Australian documentary filmmaker Rendah Haj. After five years in New York City as our home, we are now looking to expand the festival and bring it to other regions. Our vision is to bridge the gap between borders and create opportunities for cross-cultural fertilization. We want the festival to be a safe space for the exploration and exchange of ideas and the building of new friendships and communities.
Lydia Darly: In terms of evolution, I would add that we have had a lot of support. When we started five years ago, people would hear about our idea, approach us and just say, "I'd love to be a part of this, how can I help?" It feels like we are all one family, one global family. That's what the festival is all about. And I am very happy and proud of that.