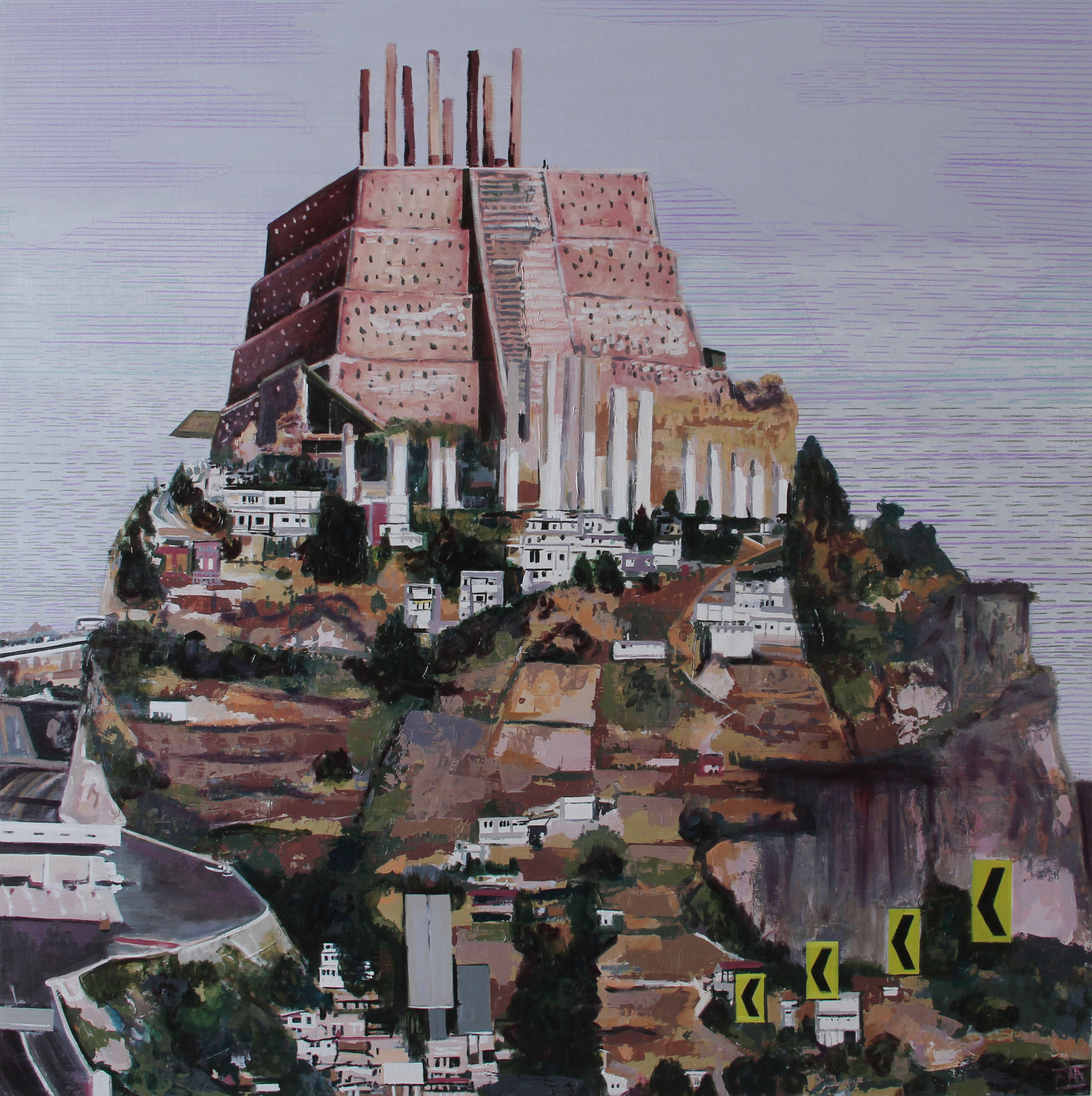 What is a landscape? Is it just an image depicting natural scenery? Such an answer would be too simplistic. Landscapes in art have always had something behind them. In the Renaissance, they served as a setting for biblical or mythical stories imbued with symbolism. In Romanticism, they represented the artist's emotional state. As Caspar David Friedrich said, the artist should paint not only what he observes around him, but also what he sees within himself. The Impressionists, for their part, tried to capture the energy of natural phenomena.
Meet the Artist: Axa Montero
The landscapes of contemporary Mexican artist Axa Montero explore the subtle aspects of human perception of the world. For her, the landscape is always a mental construction. Indeed, each fragment of reality can be framed in a variety of possible ways bringing the viewer's attention to different details, and thus shaping a certain perception. And this is exactly what Axa does in her series "Landscape as Construction" (2022).
Landscape and perception are the two key elements of this project. She illustrates how landscape and perception are inseparable from our need to observe and experience our surroundings on a sensory level. The conceptual framework of Axa Montero's series references psychologist Richard Gregory.
For him, perception is nothing more than a hypothesis based on our past experiences. He argues that we actively develop our conception of reality depending on our environment and the information we received previously. Within the process of perception, especially the visual part of it, there are two stages. First, the visual cortex, located in the occipital hemisphere of the brain, receives information from the outside world through our eyes. The mind then uses this information to create a backdrop by sculpting the environment from surfaces and shapes. After that, the information is split and used in two ways: to identify location and movement and to recognize shapes, including faces. This way, we categorize a visual scene as a landscape.
In this logic, the landscape is a tool for fragmenting the world and an essential part of our psyche, and the visual scene we imagine in our minds is only a piece of the constructed reality. The landscape establishes a relationship between the environment and its representations.
The urge to connect and comprehend the world is in our nature, forcing us to categorize and label the fractured fragments of reality before classifying them into the genres of painting.
One of Axa Montero's goals is to demonstrate the construction of landscapes through painting. She emphasizes processual components such as traces, records, and movement. This is not to say that the painter's hand is hidden. Her brushstrokes are clearly visible as an attempt to document the marks left by the painter herself.
Photo courtesy of the artist
Featured image: Axa Montero. Constructo Piramidal