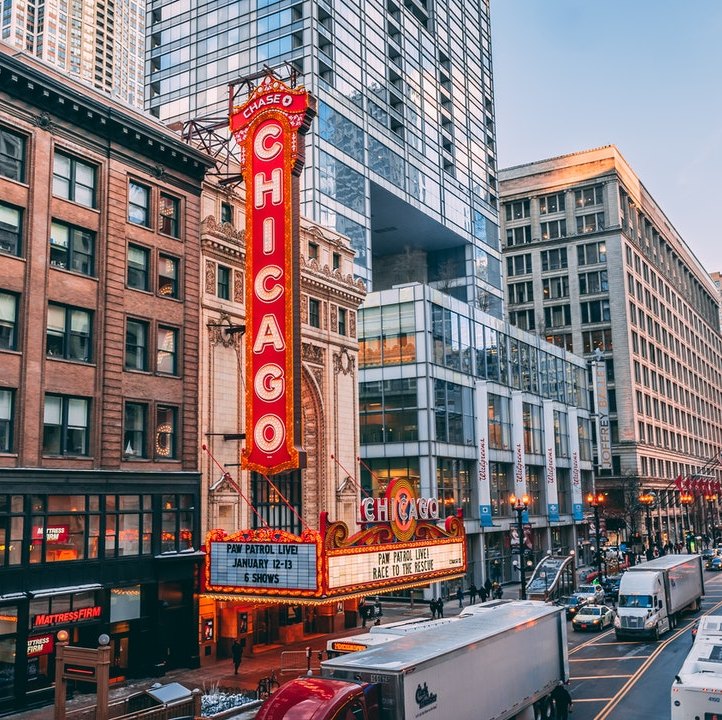 What makes Fine Art Shippers an effective and reliable art logistics company in 2022? Not only do we specialize in packing, handling, and moving artwork, but we also can do it almost everywhere in the US. Distance has never been a problem for us, so you can trust our team, no matter where you are on a map. We are especially proud of our art handling and shipping services in Chicago. Our company has been working with private clients, galleries, museums, and auctions houses in The Windy City for many years. More than this, we strive to find new ways to expand our client base and help even more people.
Fine Art Shippers Offers Art Handling and Shipping Services in Chicago
Art can be found anywhere in Chicago. This city basically has a symbol of contemporary art — "The Bean" in Millennium Park. Without a doubt, there are many Chicago-based exceptional artists, art collectors, and dealers who contribute to the development of the industry at all levels. Fine Art Shippers is proud to be a part of the community's growth. We are happy to offer anyone our art handling and shipping services in Chicago. The long-term practice has shown that all types of art are safe in our hands. How can you benefit from our service?
First and foremost, you can join our regular art shuttles and then ship art from Chicago to any other place in the country and vice versa. Secondly, we can pick up paintings, sculptures, antiques, furniture, and collectibles from Hindman Auctions and Leonard Auction, to say nothing of other auction houses, galleries, and museums. Last but not least, you can request a free shipping quote online at our website. Our managers will get back to you as soon as possible, meaning that you can get art handling and shipping services in Chicago without further ado.
If you are interested, we are looking forward to hearing from you. Contact us now to get the fairest price and best experience!