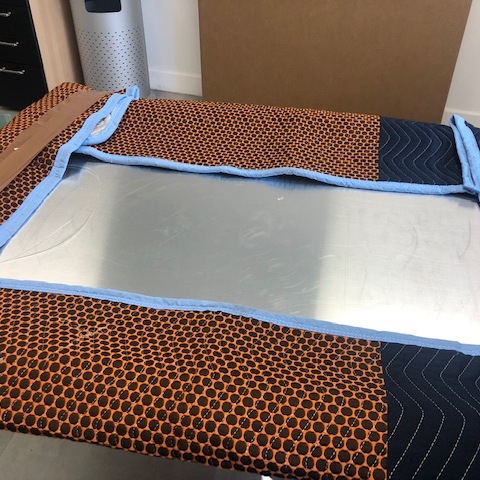 Fine Art Shippers is a small team of professional shippers of fine art with extensive experience in everything related to packing, crating, shipping, and installing valuable and fragile artworks. From investment-quality contemporary art to works by Old Masters to priceless antiques, we give every piece the same careful handling, treating them as if they were our own.
Whatever artwork Fine Art Shippers is trusted to ship, we are aimed at delivering the safest transport solution based on the shipping requirements of this particular item. We also pay special attention to the art packing and crating process, using only the best materials chosen with the artwork's dimensions, fragility, and weight in mind. For today, Fine Art Shippers has already packed and custom crated thousands of valuable art pieces, and we are very proud of our ability to handle absolutely any work of art, no matter how fragile, delicate, and oddly shaped it is. For example, we are experts in packing and shipping fine art prints of any size, including super large pieces like those created by Laumont. Our fine art print packaging service is second to none in New York, making Fine Art Shippers a preferred art shipping company for many businesses and individuals.
Fine art print packaging and transportation
In the photos, you can see our team packing and wrapping high-end prints made on special silver paper. Such artworks can be easily damaged in transit, so it is very important to choose the right fine art print packaging materials and properly protect the edges when preparing the items for the transportation.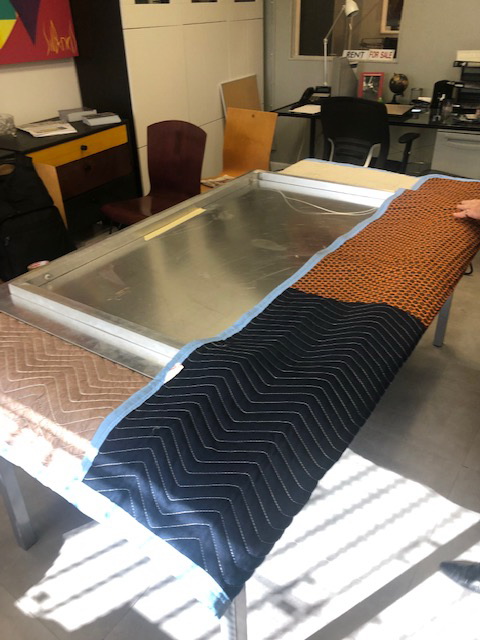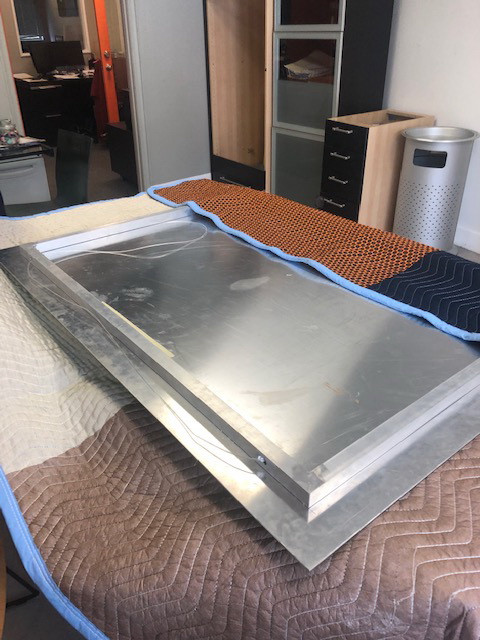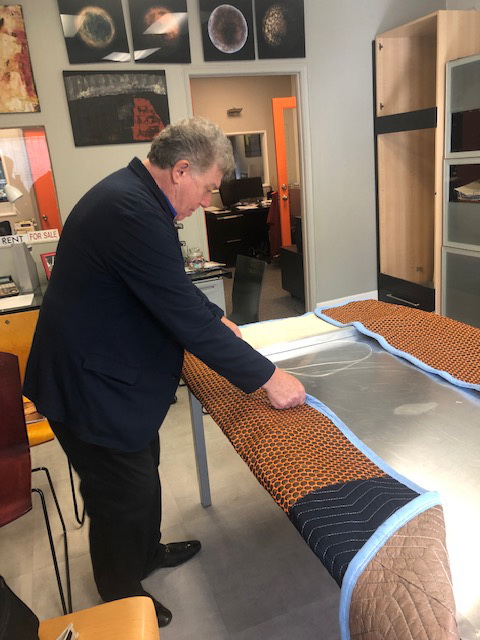 At Fine Art Shippers, we are proficient in packing and transporting fine art prints, both nationally and internationally. We also have regular art shuttles running from New York to Miami, Boston, Washington, D.C., Chicago, Denver, Los Angeles, and other US cities, providing our clients with an excellent opportunity to transport their artworks not only safely and securely but also at a very reasonable price. Fine Art Shippers can also assist with the installation of fine art prints in private and public spaces, as well as provide affordable short- and long-term storage solutions in all the major cities in the United States.
Whatever fine art print packaging or transportation services you need, our team is always at your disposal! We pride ourselves on delivering a personal touch through every part of the shipping process, from pick-up and packing to white glove delivery and installation!