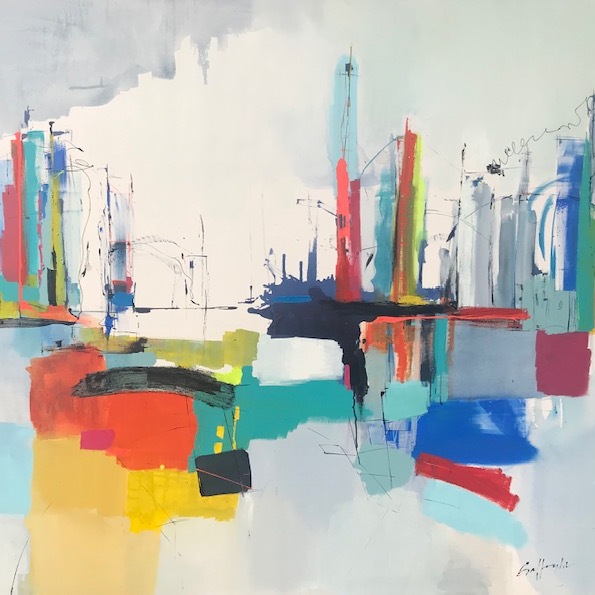 Abstract art is a unique form of art, which uses the visual language of color, form, line, and shape to create a composition. Abstract art, as we know it today, was born in the early 20th century and since then has developed into many different movements and styles. Color-blocking, abstract expressionism, cubism, neo-plasticism, figurative abstract art, and gestural abstraction are just some of the most popular. Quite often, artists combine different elements and styles, further pushing the boundaries of abstract art to create something new and innovative. One such artist is Gisela Gaffoglio, and in this blog post, we are delighted to tell you more about her work.
Figurative and Gestural Abstraction in the Work of Gisela Gaffoglio
Gisela Gaffoglio is an Argentinian contemporary artist born in Buenos Aires. Being surrounded by art since childhood, she started her artistic path very early, trying herself in different art areas, from music and dance to painting. The latter became her real passion that eventually led the young artist to attend painting training workshops with such masters as Maggie de Koenisberg, Duillio Pierrie, Marcos Aquistapace, and Ariel Mlynarzewicz.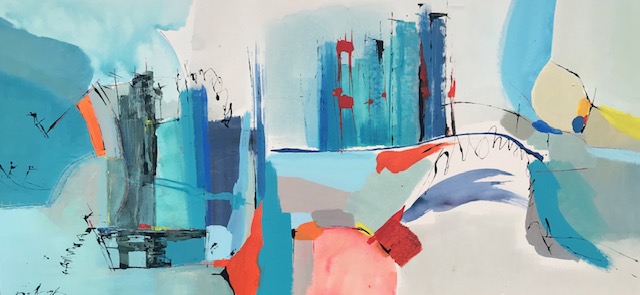 Today, Gisela Gaffoglio is a well-established artist and a worthy representative of contemporary Latin American art. She works largely in abstract art, with a focus on color and expressive brush strokes. Gisela Gaffoglio perfectly combines figurative and gestural abstraction, filling her paintings with the integrated elements, each bearing a certain message that is a reflection of the artist herself.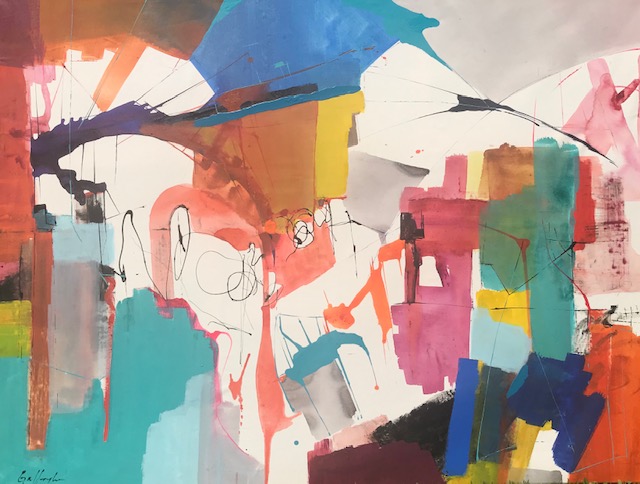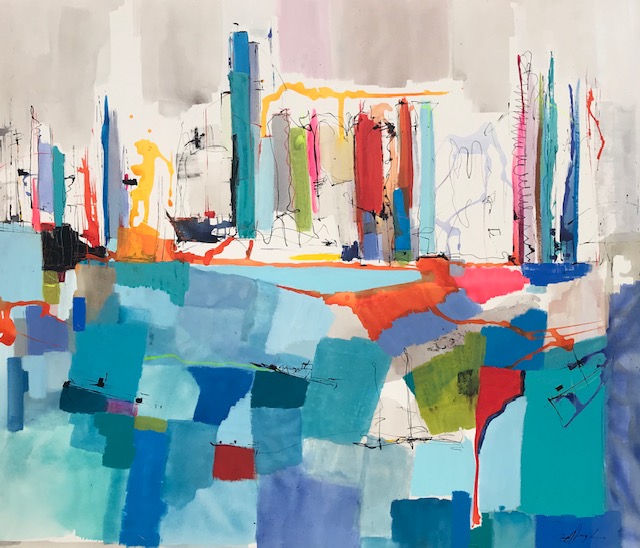 "Each work is a music in which I dance and in which I reflect," Gisela Gaffoglio says. Her paintings are beautiful melodies that the talented artist composes using energy and rhythm of her extensive palette.
Works by Gisela Gaffoglio have been exhibited at a range of art exhibitions and fairs around the world. The artist has also joined Singulart so that art lovers can now enjoy and acquire her amazing abstract and semi-abstract paintings right from the comfort of their homes. Very recommended!