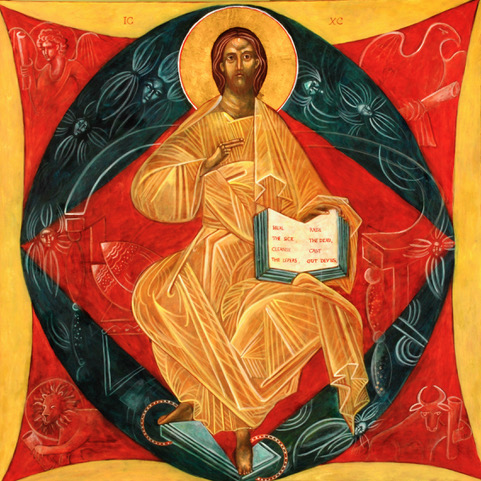 Sacred icons are an essential part of Christianity. Unfortunately, the number of antique religious icons, as well as the number of dedicated icon painters, is dwindling with each year. Only a few people are ready to take up the challenge and start mastering such a subtle ancient craft as icon painting. Christine Simoneau Hales, a well-loved iconography instructor and painter, is one of them. By creating new Christian icons, she revitalizes traditional knowledge in the epoch of contemporary art. Let's take a closer look at her amazing art.
Contemporary Christian Icons by Christine Hales
Christine Hales is best known for the large Byzantine icon panels that she creates for churches. Many of her icons are also in private collections worldwide. Christine Hales has a rich art background. She earned a BFA in Painting from Massachusetts College of Art and a Master's Degree in Art Therapy from the College of New Rochelle. Today, she teaches iconography in monasteries, universities, seminars, and also online.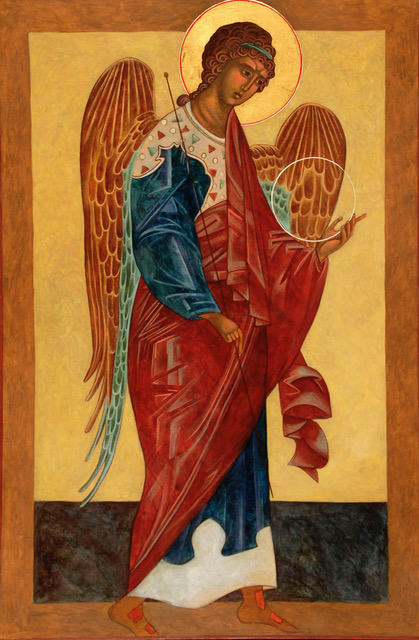 Unlike her contemporaries, Christine Hales does not just copy ancient canons of iconography. Instead, she finds ways to adapt them to contemporary painting methods and techniques. Her art is a tool that she skillfully wields to teach people how to receive God's love through veneration and prayer with Christian icons.
Apart from work, Christine Hales runs a monthly blog to share her experience with others. Also, she is the founder of The American Association of Iconographers. All this is nothing but ample evidence that the artist fervently popularizes the icon painting culture and contributes to the reconceptualization of Christian icons in these modern times. To find out more information about Christine Hales and her work, we recommend reading her highly praised book titled "Eyes of Fire, How Icons Saved My Life as an Artist." It is a must-read for everyone interested in religious art and its place in human life.
Photo courtesy of Christine Hales