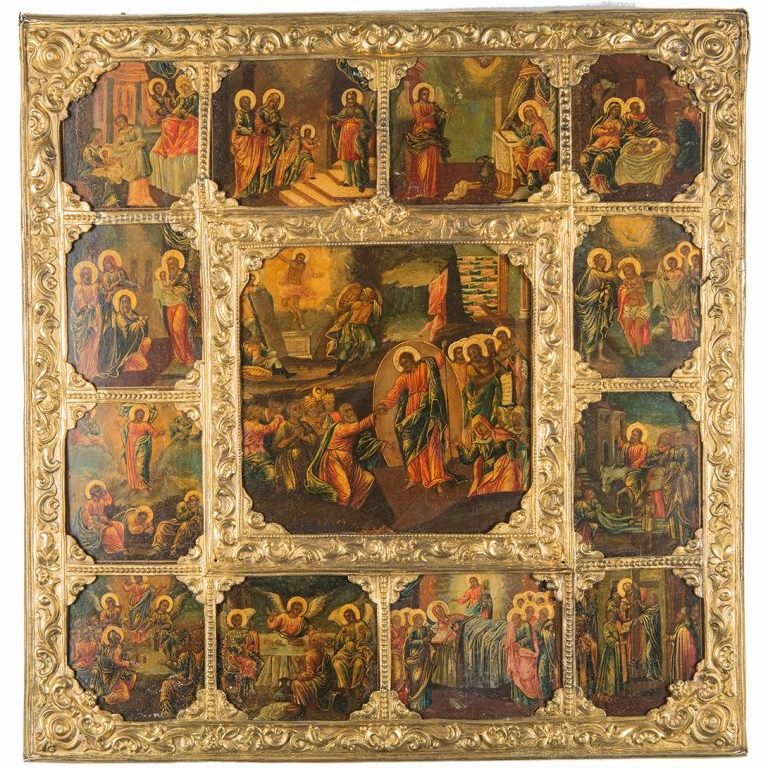 What is more spiritual and contemplative than religious art? Icon painting is considered a sacred process performed by deeply righteous masters only. For this reason, it is incredibly important to preserve antique religious icons and the tradition of icon painting by any means. A great job in this regard was done by the online gallery Russian Icon Collection and the Moscow Museum of the Russian Icon, whose collaboration brought to the world a unique Russian icons book featuring an exceptional collection of 18th-19th century Orthodox icons created in various iconographic centers of the Russian Empire.
A Unique Russian Icons Book Presented by Russian Icon Collection
Russian Icon Collection is one of the leading online galleries displaying rare Eastern Orthodox icons noted for their excellent artistry and a variety of religious plots. The support of the Moscow Museum of the Russian Icon, one of the best museums dedicated to Orthodox art, allowed the gallery to create a truly distinctive project – a Russian icons book that comprises icons of museum quality.
The unique art collection mainly features traditional religious icons of the 19th century. Among them are pieces representing some of the most famous iconographic schools, including Palekh, Vetka, and Mstera. The highlights found in the book include antique icons of the Resurrection – the Harrowing of Hades, which are known by a complex composition and prominent mastery, as well as one of the most beloved Theotokos icons – the Feodorovskaya icon of the Mother of God.
It is worth noting that the Russian icons book was created thanks to the prominent Russian icon experts, Sergey Khodorkovskiy and Anna Ivannikova, who provided detailed descriptions of each religious icon in the collection.
If you want to know more about valuable icons of Christ, the Mother of God, and saints, be sure to visit the official website of Russian Icon Collection where you will find a digital version of the book. It will soon be available in print too!