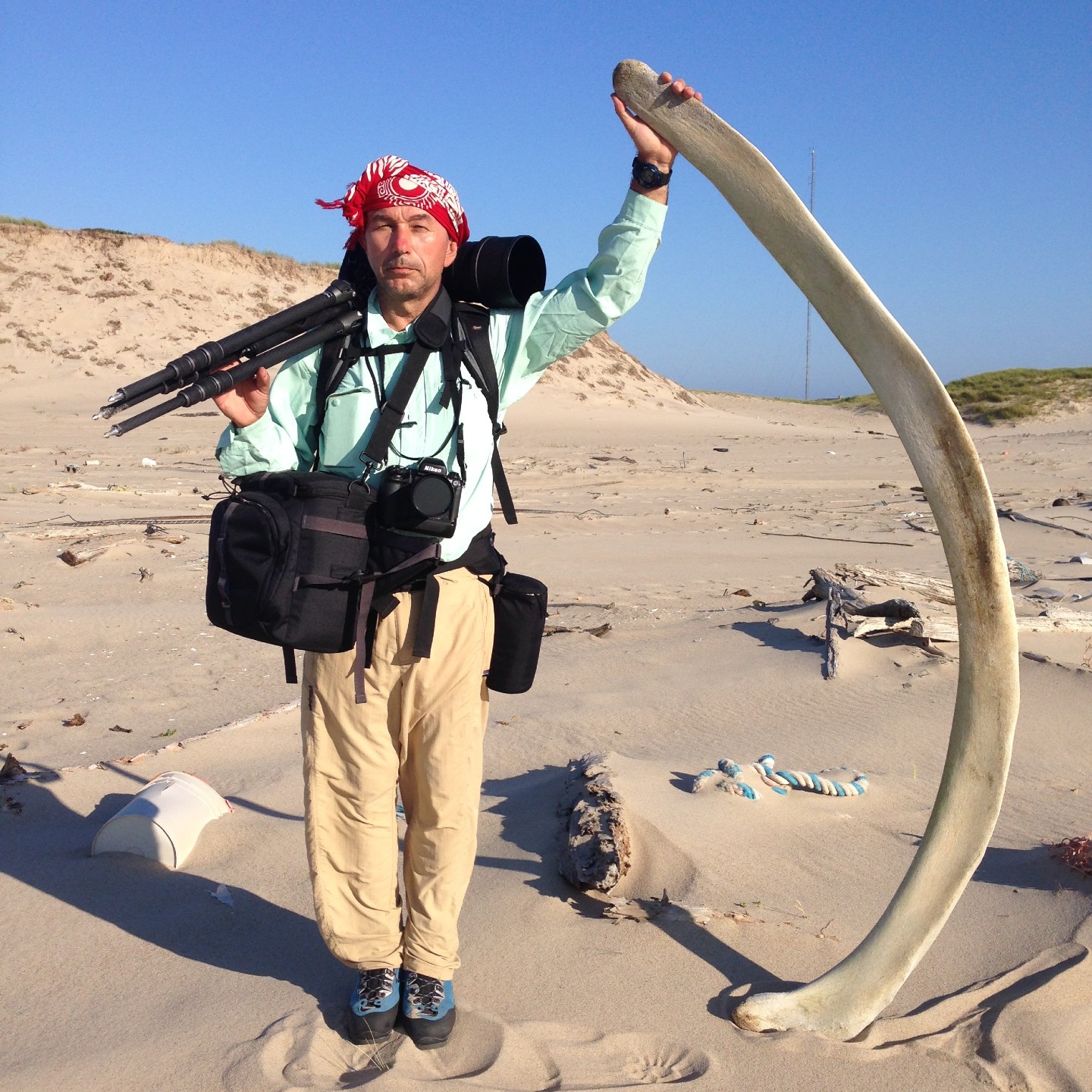 Roberto Dutesco is a famous photographer, filmmaker, and explorer. In the thirty-five years of his career, he has worked extensively in the fashion industry, traveled the world to capture the beauty of the most remote and pristine places, and photographed a number of prominent personalities, from Canadian Prime Minister Pierre Trudeau to the Dalai Lama. 
Fine Art Shippers spoke with Roberto Dutesco about his largest and most acclaimed project, "The Wild Horses of Sable Island," which spans nearly three decades. The island off the east coast of Canada became home to a small herd of horses living in a barren environment untouched by man. We asked Roberto how art can help preserve nature, what artists can do for the planet, and how beauty can save the world.
Roberto Dutesco on Art, Conservation, and Being Wild
Please tell us about your first encounter with Sable Island. How did it make you feel?
Roberto Dutesco: My encounter with the island took place much earlier than the one with the wild horses. I grew up in Bucharest, Romania, and spent my early childhood in my grandparents' country house. It was there that I first encountered the wilderness, which left a lasting impression on my soul. As an adult, my travels have always taken me in search of this pristine wilderness, a place of serenity, wonder, and natural abundance. 
I learned about Sable Island through a Canadian documentary and made a mental note to visit it one day. I must say that it's not only hard to reach but also to get permission to visit. I was lucky, and in 1994, in early June, I finally made it to Sable Island. And when I got there, I felt like I was rediscovering my childhood, that untouched wilderness where anything was possible. It wasn't a foreign place to me, I already had its image inside me. I think that's why my photos turned out the way they did. And maybe that's the reason for the longevity of the project, which has been going on for almost thirty years.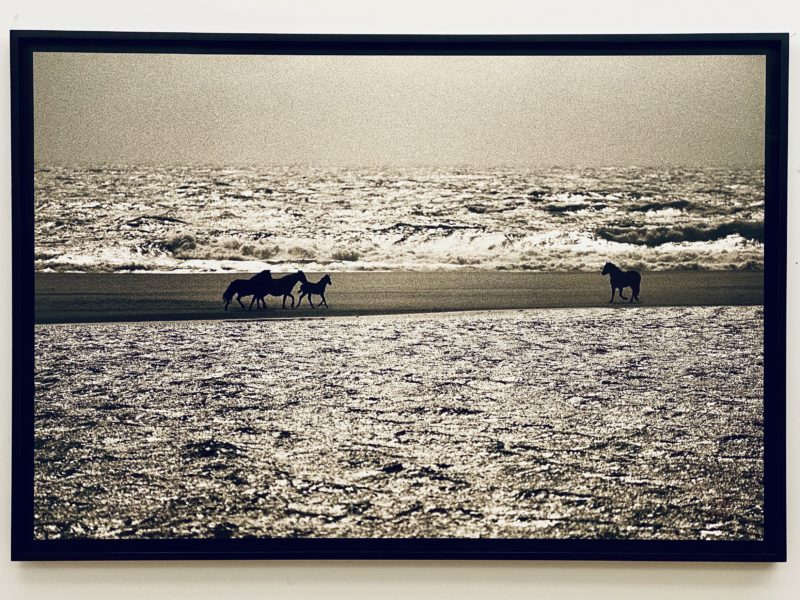 How has the project evolved over time?
Since my first visit, I have been to Sable Island ten times. Of course, I am kind of a different person each time, but the island always brings me back to that place of my early childhood. Each time I am really present with these wild horses, their wildness, and their emotions. I am not just a photographer who travels to the island and these animals. We have a connection, we feel each other, and they understand what I'm doing. That relationship has not changed, but sometimes it takes me a little longer to get back to that dream state.
What has changed over the years is the way the photographs are exhibited. After numerous shows all over the world, I decided a few years ago to bring these works to New York City. But the galleries I visited would not show them, so I thought maybe I should open my own gallery.
I wanted to present these images a certain way, in a large format, two or three meters by four meters, to give viewers the feeling that the horses in the pictures are alive. I was able to exhibit them first at the Sony building on Madison Avenue and then right after that at the National Arts Club. Later they were also shown at the United Nations, and suddenly not only New York City, but the whole world was talking about them.
I received many comments, and in all of them, people expressed the same idea. Those images made them feel attraction, affection, and admiration for the horses. Many said they had never seen anything like that before and encouraged me to continue.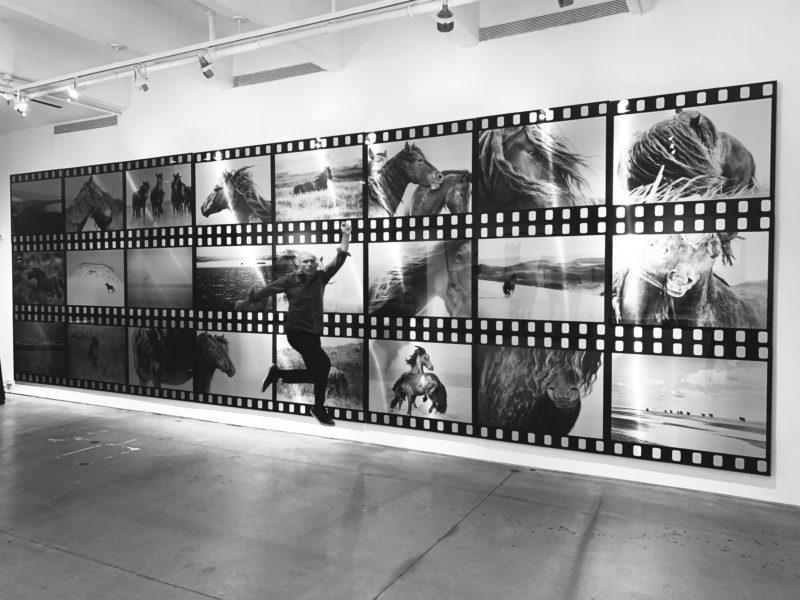 Not only has your work raised awareness about this place and the wild horses, but it also helped protect Sable Island. Can you tell us more about that? 
The project inspired all kinds of conversations, and thanks to that awareness, Sable Island became a national park. In addition to the photographs, I also made a documentary film in the early 2000s called "Chasing Wild Horses," which was broadcast in forty countries and was a sensation. 
I also managed to make some suggestions to then Prime Minister Brian Mulroney. I wrote him a letter putting down my thoughts on what should be done to preserve the island. One of the suggestions was that visitors should not get closer than 30 meters to a horse. 
My activities led to other projects along those lines. For example, we built a kindergarten for 30 children in Indonesia and named it Wild Horses of Sable Island. We also give away money to support various initiatives around the world, from art to conservation.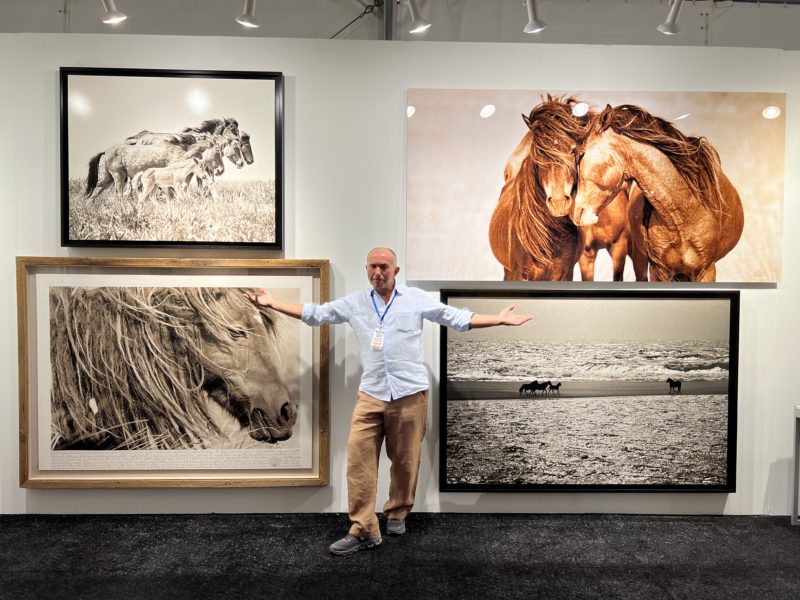 You co-founded the IAMWILD foundation, a global platform that connects art and conservation. What kind of connection is that? How can art contribute to conservation? 
Art can contribute to conservation in a number of ways. Like any other form of art, art comes from nature. Photographers, painters, writers, musicians – we all draw inspiration from it. And by showing this natural beauty, we make people aware and touch them emotionally. So basically, every encounter with art is in a way also an encounter with nature. I believe that art has the power to awaken love in other people, and that is the first step toward preserving our planet. 
As for "I am Wild," it is a new stage in the development of the Wild Horses project. I decided to create a nomadic museum where I could show more exhibits to a wider audience. When I thought about the name, "The Wild Horse of Sable Island" seemed too long. Then I started writing different words, and "I am Wild" popped up. It's a sentiment we can all relate to: I am wild, and so are you. 
This feeling is at the heart of all environmental activities. When we take care of nature and the ecosystem, we also take care of ourselves because we are part of the wild. It's not for me to suggest to others what they should do, I think everyone can find a way for themselves. We just always have to ask ourselves: how can I help? How can I give something back?
How do you think we can bring people together to protect the environment and preserve wildlife?
The world is not as divided as it seems. The majority of people want the same thing. We want to be happy and healthy. Be loved. Have food on the table. We also like to believe that our children can have a better future than us and that we can still pass on to them a place to live. That is our planet Earth. 
That's why I encourage artists to come together on a global scale to show beauty to as many people as possible. That's the mission of art. I believe that by looking at beauty, we become it. We become more beautiful and more willing to do good.
Interview by Inna Logunova 
Photo courtesy of Roberto Dutesco