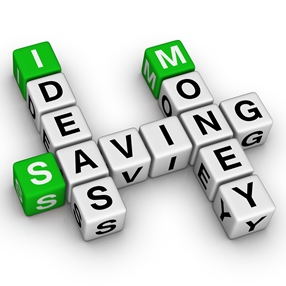 Whether it comes to sculptures, paintings, or pottery, moving fine art can be a difficult task for those who have never done it before. The truth is that while artwork is hard to create, it is very easy to destroy, especially during relocation. For this reason, it is never superfluous to enlist professional help from luxury moving specialists who know how to ship fine art safely. At Fine Art Shippers, we possess all the required skills and experience to handle artwork of any kind, be it a collection of fragile porcelain figurines or a huge stainless steel sculpture like those created by Damien Hirst. However, we understand that moving fine art can also be pretty expensive, so there is nothing surprising about the fact that you want to save some money. But is it possible without sacrificing the quality of fine art moving services? Well, if you apply the following tips, you are sure to save some bucks while providing your art with the protection it deserves!
1. Plan ahead
To plan your move ahead is always a wise solution. This will allow you to avoid any unforeseen complications and, as a result, save some money on your relocation.
2. Use high-quality packing materials
If you skimp on packing materials when moving fine art, you will not only lose money in the end but also find your valuables irreparably damaged. Packing art with the use of high-quality materials is crucial for any move.
3. Label your boxes
If you are packing fine art yourself, label all the boxes with the appropriate shipping labels. This will allow the movers to work faster and with more attention, thus protecting your artwork and saving you money on the hourly based move at the same time.
4. Request a free estimate
When it comes to moving fine art, your options are almost endless. You can request a free shipping quote from different companies to choose the one that suits you best. However, do not forget that the cheapest option is not always the best for your art.
5. Book in advance
Finally, always book in advance if you want to save some bucks on your relocation. This is especially true for the peak moving season that usually begins in April and ends in September.
At Fine Art Shippers, we can provide you with the safest and most cost-effective solution for moving fine art within the Tri-State area, across the country, and internationally. Just give us a call, and we will do our best to meet your needs and budget!