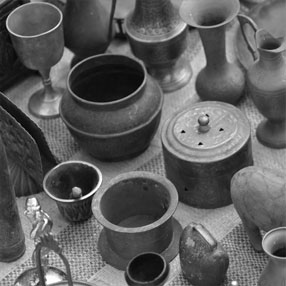 Fine Art Shippers being an experienced company in local and international transportation, art storage, as well as in providing packing and crating services can offer several time-tested ways that will keep your precious collection safe and healthy. In fact, these steps are the main basis for any comprehensive program of the collection care.
1. First of all, keep an inventory. You should always know what you have and where each item is located in order to make informed decisions concerning the following steps of caring for your fine art
2. Get it appraised even if you are not going to sell your works. In the New York or any other market prices change rather frequently. Thereby, remember that placing a value on each item is very importing as it keeps your art insurance coverage at the appropriate level.
3. Provide your insurer with a current schedule of your fine art works. This will protect you in the best possible way.
4. It's not a secret that different rings, hooks, and cleats degrade over time that eventually can cause the accident. Especially, it concerns old picture hanging hardware. So make the annual inspection of installation hardware to avoid problems with your next insurance claim.
5. Use only the trusted art storage facility. If you don't have one, Fine Art Shippers will be happy to show you how different artworks are stored in our secured warehouse equipped with modern intruder alarms and fire protection systems. It will help to make the right decision!