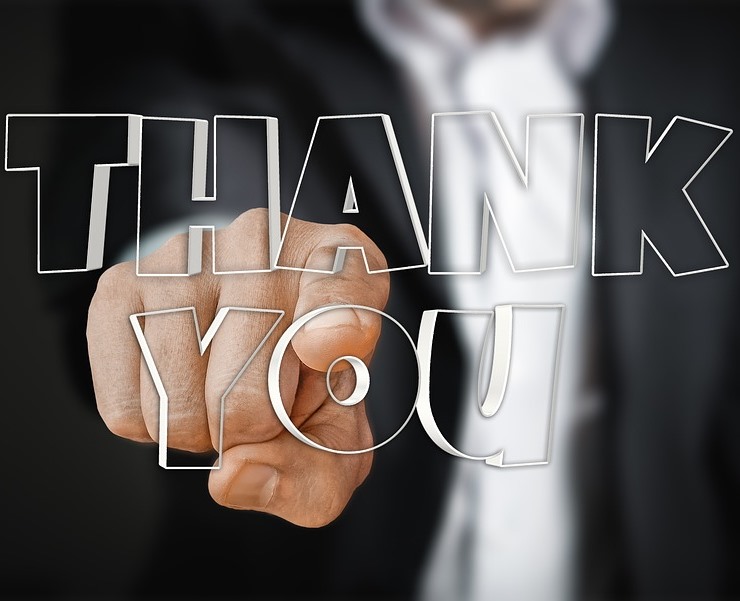 It is important that you remember to thank any client you work with, but it becomes even more critical when the client is important. With top clients, it is also pivotal that you thank them in the right way. When you do so, you can gain their loyalty for life.
Here are four of the best methods you should consider the next time you need to thank an important client.
Send a Gift You Know They'll Love
One of the most obvious ways of thanking important clients is also one of the best: send them gifts.
Any gift is sure to be appreciated, such as a bottle of wine or a bouquet of flowers, but if you really want to make an impression and gain a client's loyalty, you should tailor your gift to the recipient.
A good way of finding a more personable gift is to take note of the discussions you and your client have. For instance, a client could mention his or her favorite book; in which case, you could give a special edition of the book as a gift. You could even go all-out and give the first edition.
The key is to identify what the client would love to receive and will remember always. However, that can be easier said than done.
So, another great option is to use gifting services that help you select, send, and track the ideal gift to an important client on your behalf. With a gifting service, you can be sure you send the right gift every time you need to thank an important client.
Take Your Client Out
If your clients are local to you, a great way of thanking them is to take them out to dinner or to something like a theater show, art gallery, or museum.
By doing so, you will not only provide them with a night to remember. You will also get to know them on a more personal level.
You will still want to keep a professional boundary, but by actually spending time with clients doing something that they enjoy, it is your opportunity to form closer bonds and gain their lifelong loyalty.
If clients live far away, you could still give them tickets for the opera or a sports game, for example.
Send Your Client a Hand-Written Note
To gain important clients' loyalty, you do not always have to send them fabulous gifts or take them out for a five-star dinner. Sometimes, it is more important to simply demonstrate that you have taken the time to thank them personally.
If you send an email message thanking the client, it will be just the same as any other email thank you. On the other hand, if you write a hand-written note that honestly expresses how much you value your client, in this digital day and age, it will be very well-received by any client.
Make sure your note references what the client did for you before telling the client how much you appreciate his or her help.
A hand-written note proves that you have taken the time and effort to concentrate on the client, which means you can build trust.
Include a hand-written note in addition to a gift, and you will impress your clients even more.
Refer Business to Your Client
Thanking clients does not have to be about a one-time thank you in the form of a gift and letter. You can really show your important clients that you care by referring business to them.
Of course, you will not want to refer to any company that is your competitor. But there are lots of opportunities to refer business depending on the client's profession.
By putting business their way, you are sure to gain your important clients' loyalty and form closer relationships.