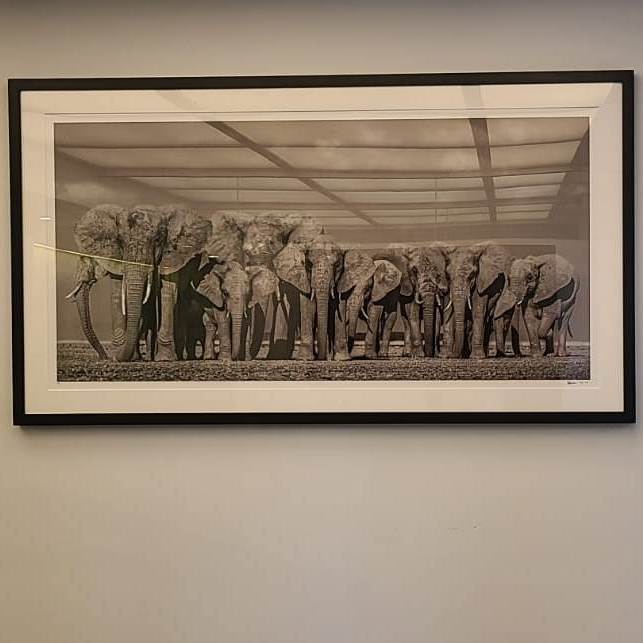 Over the last 25 years, Fine Art Shippers has worked with many amazing contemporary artists whose talent is indisputable. Painters like Tigran Tsitoghdzyan, sculptors like Henry Richardson, and photographers like Peter Lik make our job a truly enjoyable experience full of excitement and new accomplishments. In this blog post, we are delighted to tell you about one more talented contemporary artist we had the pleasure to work with – the prominent British photographer David Yarrow.
The Prominent British Photographer David Yarrow
David Yarrow (b. 1966) is a London-based fine art photographer known around the world. It was David Yarrow who took the historic picture of Diego Maradona holding the 1986 World Cup trophy. At the time, the young British photographer was only 20 years old, and it was the very beginning of his career.
Today, David Yarrow is one of the world's best fine art photographers, whose large monochrome images are on display in the leading museums and galleries across the United States and Europe. His limited-edition works also regularly appear at Sotheby's and other auction houses, being sold at high prices that often exceed the estimated cost. You have probably seen many of his amazing photographs of dangerous wildlife, even without realizing that they were taken by David Yarrow. The British photographer uses a remote-controlled camera to capture these evocative and immersive shots that have made him famous all over the world.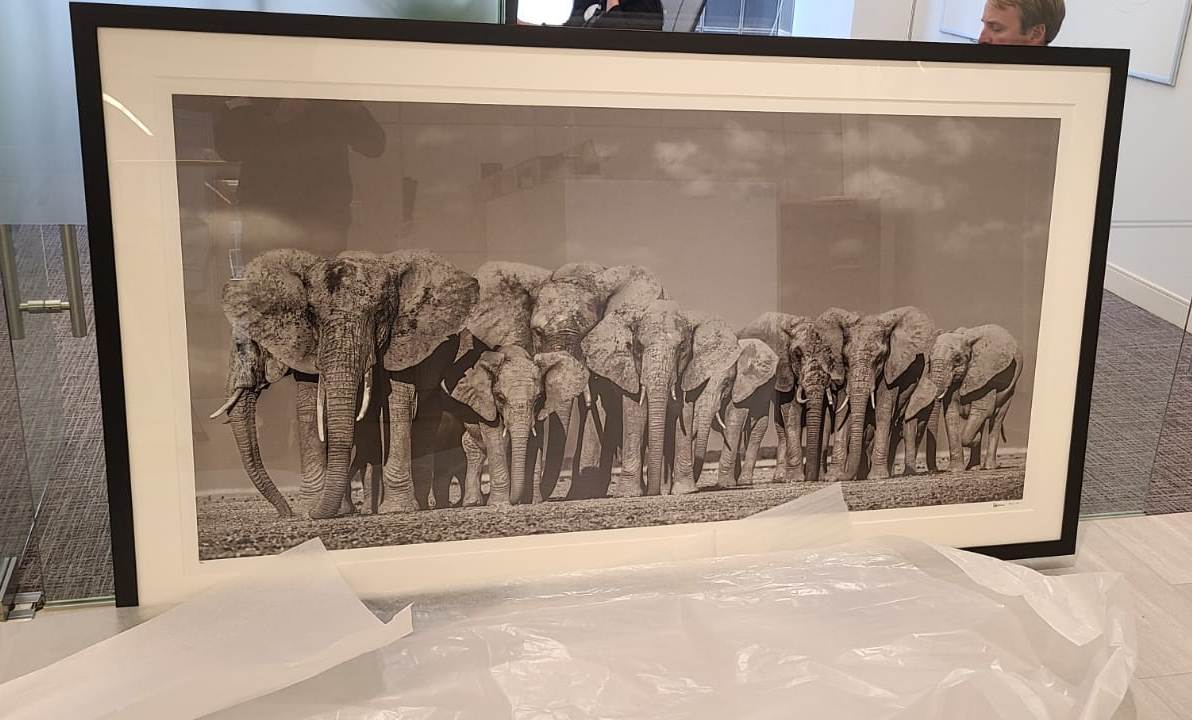 David Yarrow is also a man with a heart of gold, who tries to change the world for the better. For example, his work raised more than $4.5 million for conservation and philanthropic organizations in 2018 and 2019, not to mention his ambassadorial roles supporting a range of charities and initiatives. At Fine Art Shippers, we are truly honored to have worked with this amazing person who is, without a doubt, one of the best photographers of our time.