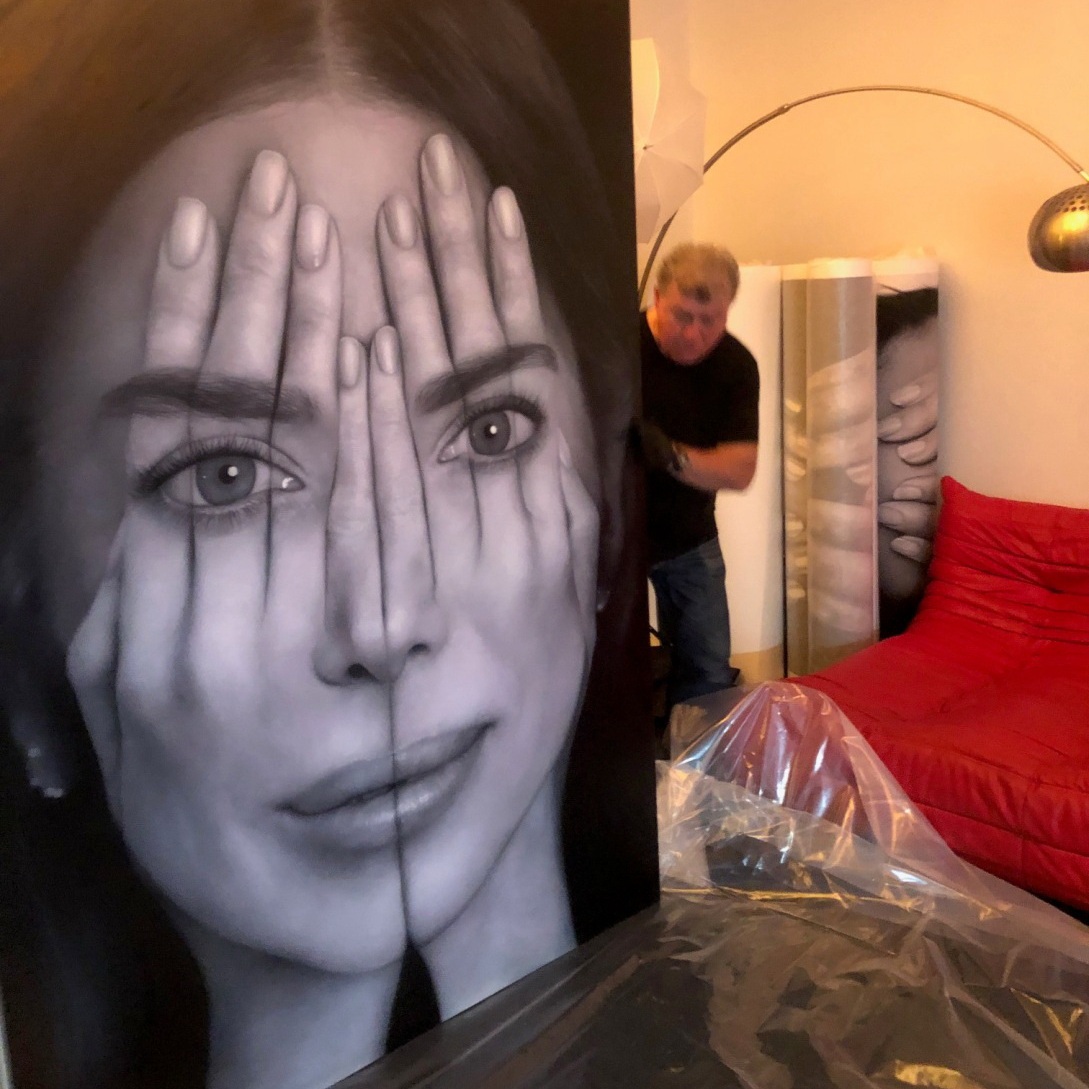 Contemporary art in New York is diverse and rich, and at Fine Art Shippers, we are incredibly happy to be in the very heart of it. Our team has the pleasure of knowing some of the best artists living and working in New York, and we take great pride in shipping fine art for them both nationally and internationally. Our specialization is large canvas art pieces, oversized sculptures, delicate antiques, and other fragile and valuable items that require special handling. We especially love working with the amazing paintings by Tigran Tsitoghdzyan, one of the most notable and sought-after artists of today.
Fine Art Shippers at the Art Studio of Tigran Tsitoghdzyan
Tigran Tsitoghdzyan is a master of hyper realistic art. His large uncanny portraits of women look like real black-and-white photographs but with one distinguishing feature. They are painted with an ethereal double exposure effect, thus blurring reality with fantasy, fact with fiction. As a result, his works seem like Photoshop-edited photographs, but actually they are huge oil paintings created by the artist in his beautiful studio in New York.
At Fine Art Shippers, we are incredibly proud to help Tigran Tsitoghdzyan with art logistics. Being in his studio is a great privilege because it is not that often that you can see the work of such a great master in progress. Besides, watching Tigran creating his masterpieces is a pure joy and a fabulous experience that we would be glad to repeat.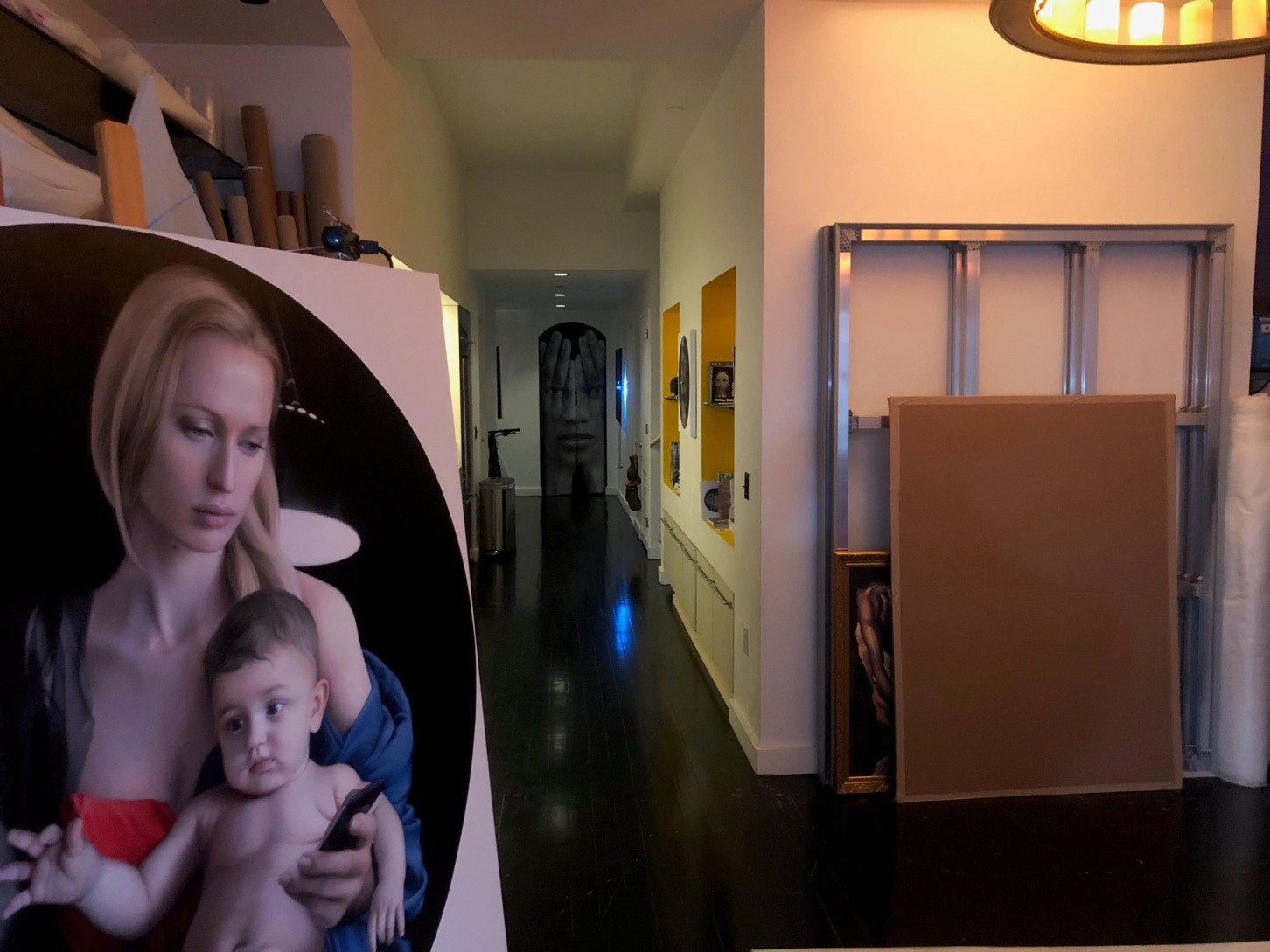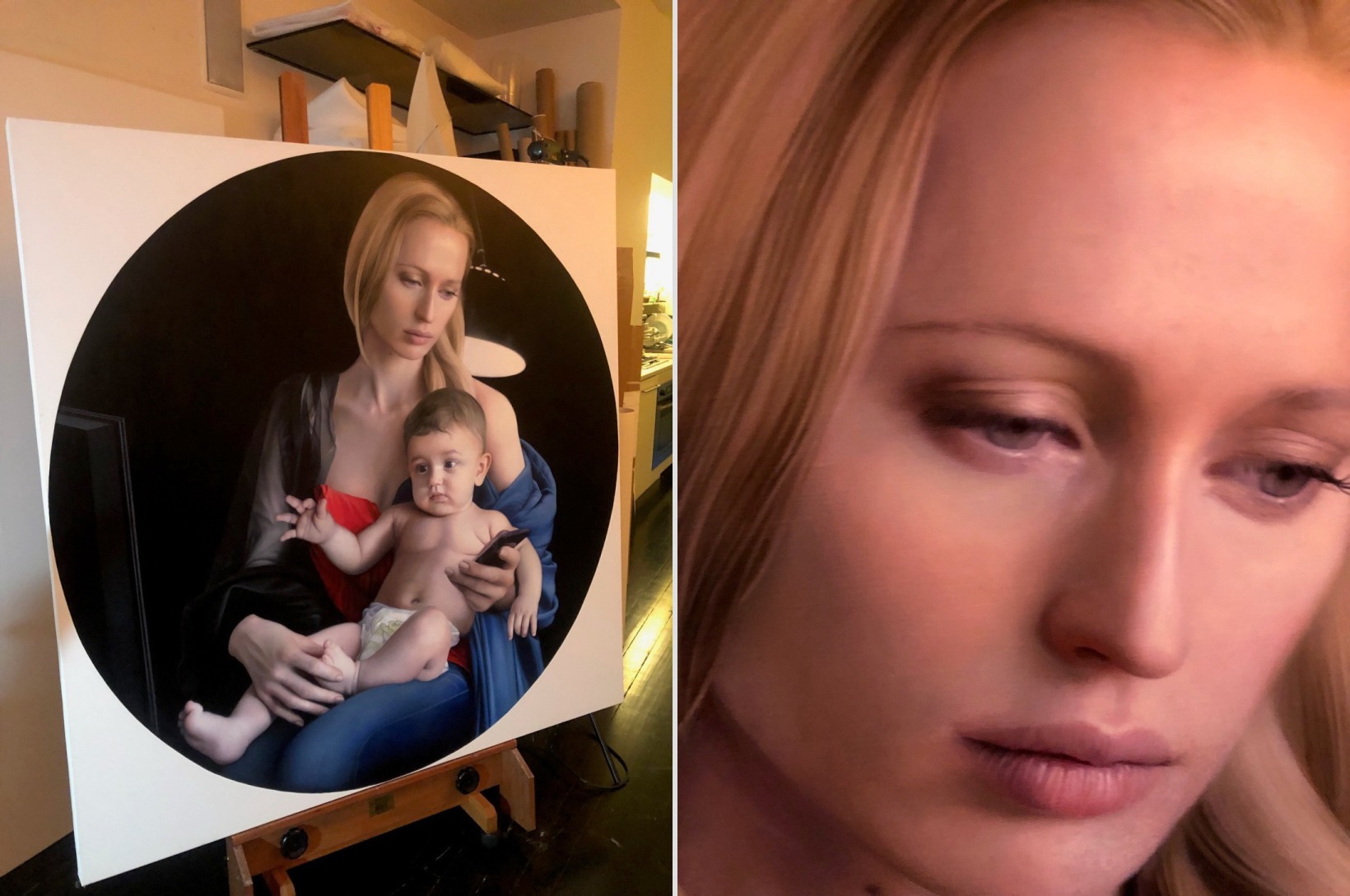 Works by Tigran Tsitoghdzyan have been exhibited at many national and international art exhibitions. One of the recent was held at Fremin Gallery in NYC, offering a new vision of Tsitoghdzyan's unique hyper realistic paintings from the iconic "Mirrors" series. Besides, earlier this year, Fine Art Shippers had the pleasure of shipping a collection of Tsitoghdzyan's works to Venice.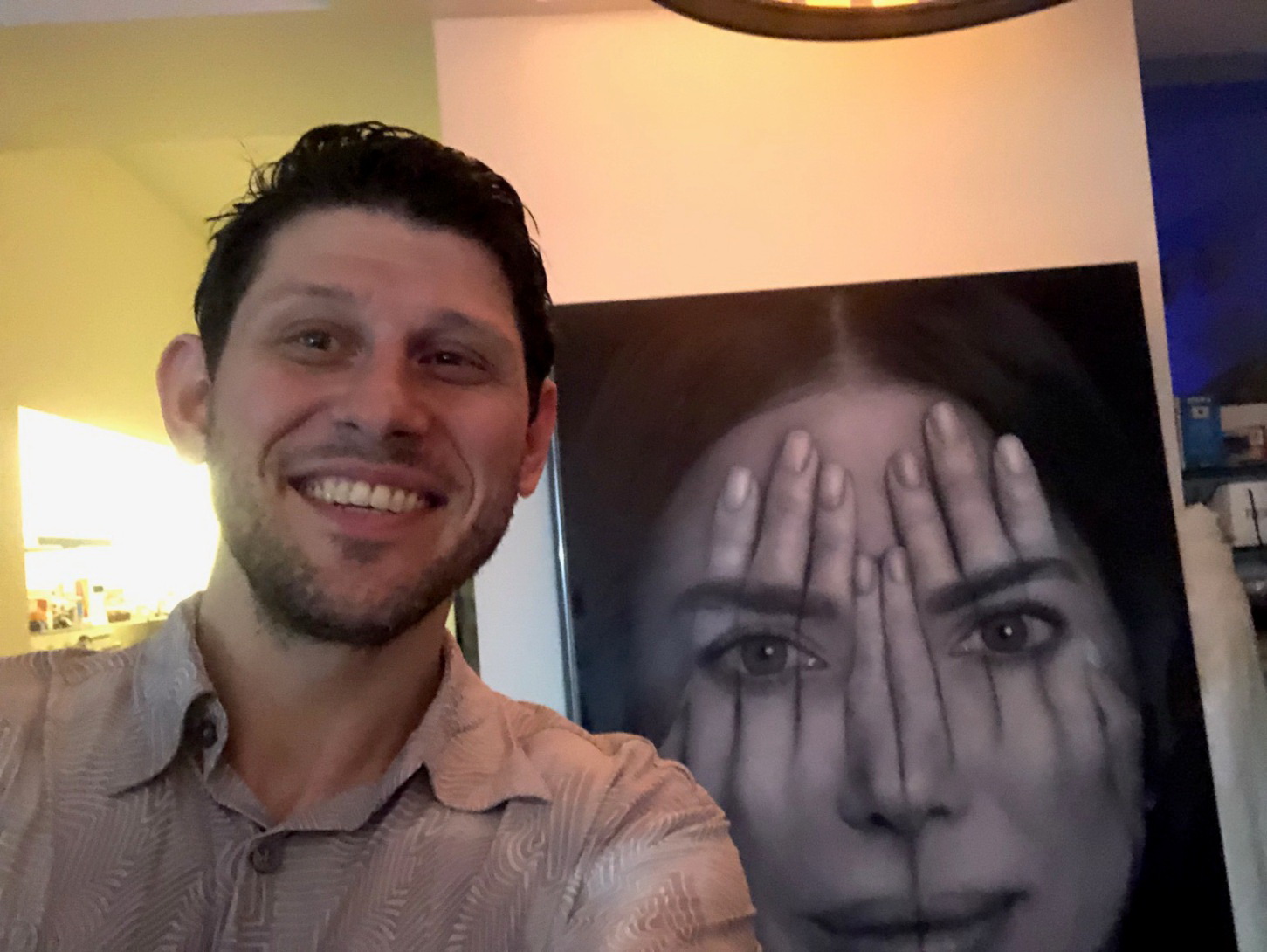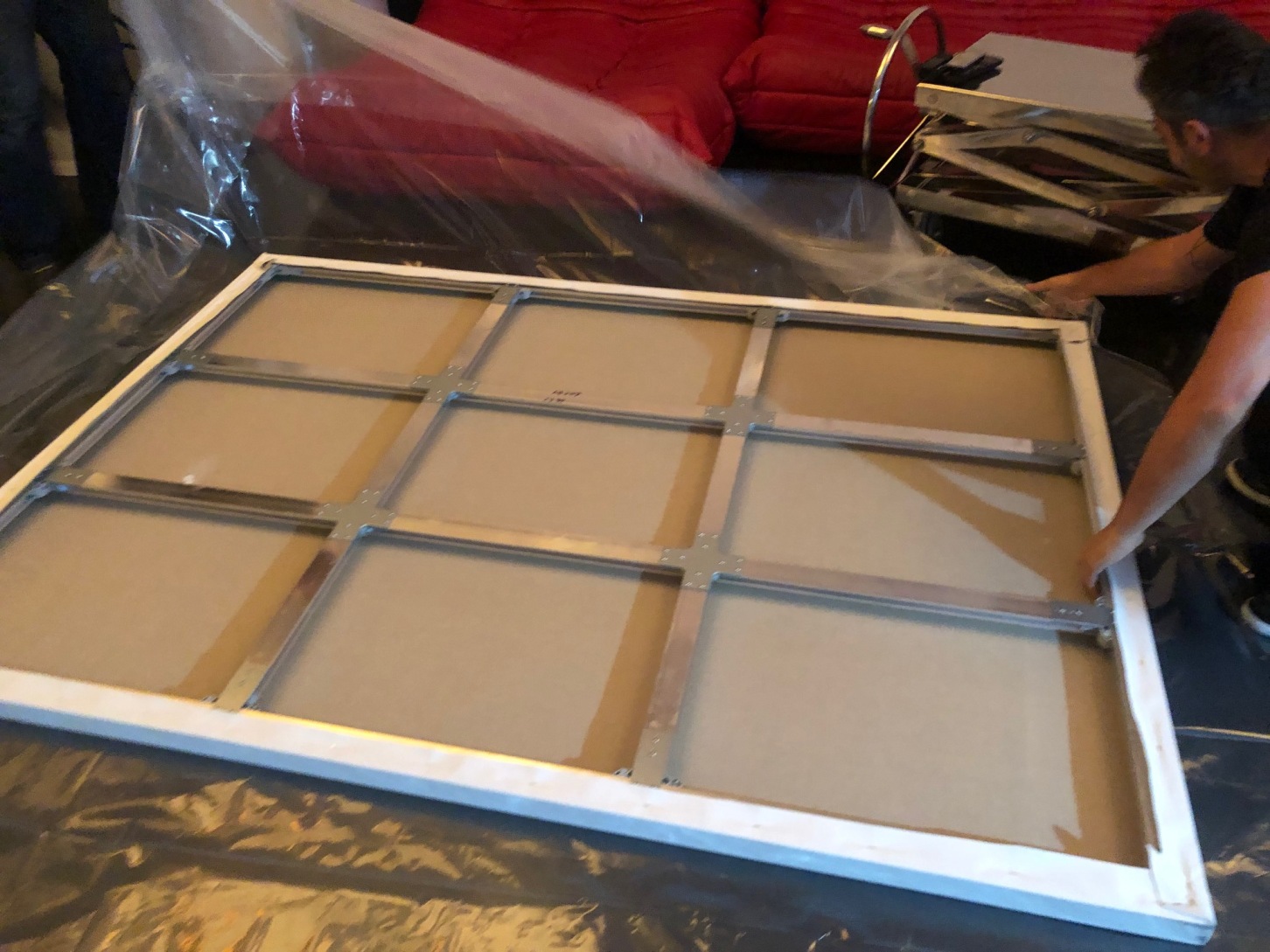 It is also important to note that we not only pack and ship Tigran Tsitoghdzyan's paintings to various exhibitions and private clients but also do art installations for the artist. His oversized portraits are very delicate and require special handling, making our work so much exciting and interesting.
If you ever have a chance to visit Tigran Tsitoghdzyan's exhibition, do it without hesitation. You will be amazed by the huge talent and mastery of this Armenian-born New York-based artist. Very recommended!