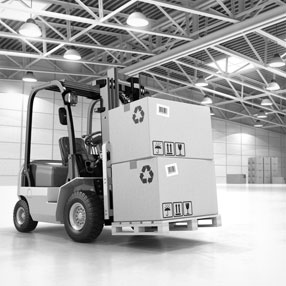 It's no secret that cultural values and works of art belong to a special category of goods that require special treatment, especially when it comes to their local and international transportation. After all, conditions of their shipping and documentary registration differ greatly from those associated with the standard cargo. Firstly, the very concept of cultural values is rather broad. In a nutshell, such items are the objects of material and spiritual culture that have artistic, historical, ethnographic, and scientific value; thereby, their safety is always in the first place. This statement is not just a part of the definition – it is the main rule that is always followed by our art shipping company. We take care of all the important nuances connected with the storage, handling, packing, and crating when transporting objects of art. Moreover, we have years of experience in shipping art in New York City and internationally, and that's why we can vouch for the safety of any precious object during the whole process of transportation. Fine Art Shippers understand that your precious possessions, whether it is a single painting or the whole exhibition, deserve special attention and approach, so careful handling is guaranteed. In any case, you should pay attention to the specialized insurance services to avoid the risk of loss, theft, fire, flood, natural disasters, or any other damage by reasons beyond our control.
So why choose Fine Art Shippers as your moving art NYC company? Here are several main advantages that set us apart:
1. Our employees are experienced workers who carefully do their job. They always look good and tidy, and they are always polite with the customers. This also applies to our highly professional drivers who will take care of the safe transportation of the most fragile items.
2. Our prices are very flexible and depend on each individual case, so you can be sure that we will find the best solution to meet your budget.
3. We can adjust to your individual schedule, as well as pick up and deliver all types of artwork at the time and place most convenient to you.
4. We have all necessary rigging equipment and different trucks for transportation of any art object.
5. You can get a free quote right now here, on our website!
In this way, our experienced specialists guarantee the best shipping services for all kinds of cultural values and objects of art, ranging from large sculptures and art installations to small, fragile items, at all stages of the transportation process that includes:
selection of the right type of the package;
custom crates;
organization of the safe cargo handling works;
selection of the type of vehicle and optimum route;
international transportation;
assistance in obtaining the allowing documents on import/export in public institutions;
customs clearance process;
fine art insurance;
art storage;
security services and cargo tracking.
Fine Art Shippers are always ready to perform the most complicated tasks! You can entrust us with shipping art in New York City, as well as international transportation of all fine art items, cultural treasures, or just art objects of mass production. Individual approach to any our client is the key to successful shipping! Do you have any questions? Do not hesitate to contact us!