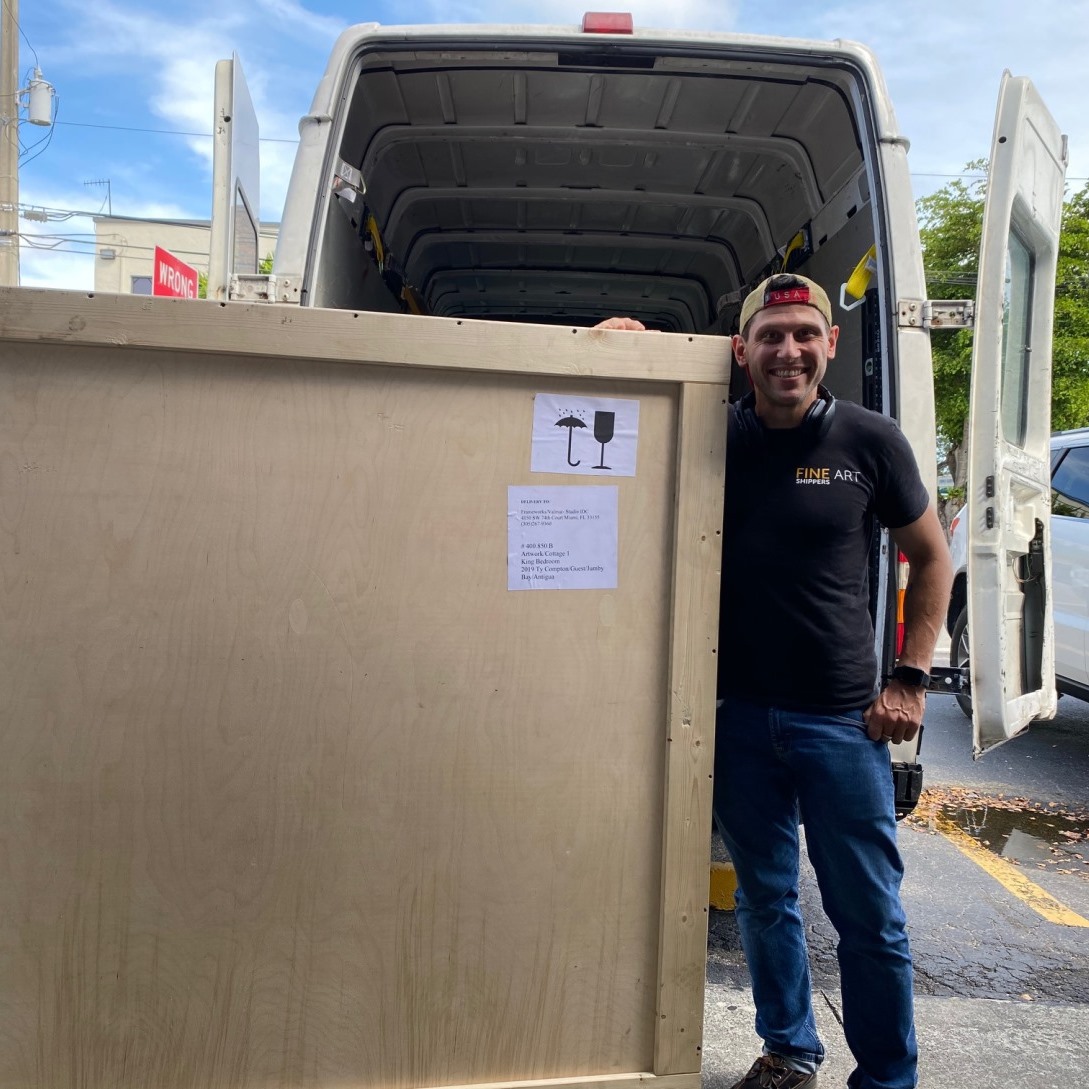 Our art shuttle can pick up and deliver any piece of art, including large framed artworks that are transported in wooden crates. We usually ship art in Mercedes-Benz Sprinter vans that are equipped to ensure that every item, no matter its size and shape, arrives at the destination in perfect condition. It is also important to mention that our art shuttle services cover almost the entire country, allowing Fine Art Shippers to serve clients in different parts of the United States. Florida is one of our most popular destinations, and we are proud to serve many local artists, collectors, and art businesses. For example, it is always a pleasure to deliver fine art to FrameWorks, a highly professional framing gallery in Miami.
White Glove Delivery of Fine Art to FrameWorks in Miami
Fine Art Shippers has been doing deliveries of fine art to FrameWorks for some time already, and each delivery is an incredible experience for our team. FrameWorks is probably the best place in Miami to come for professional art framing and design solutions. This amazing framing gallery was founded by Claire Lardner and Christine Sweeny, both Certified Picture Framers and Art Consultants, and has long been known for delivering excellent service at competitive pricing. FrameWorks serves public and private art collections, galleries, artists, residential clients, businesses, hotels, and even cruise lines, helping them bring their art projects – big and small – to life.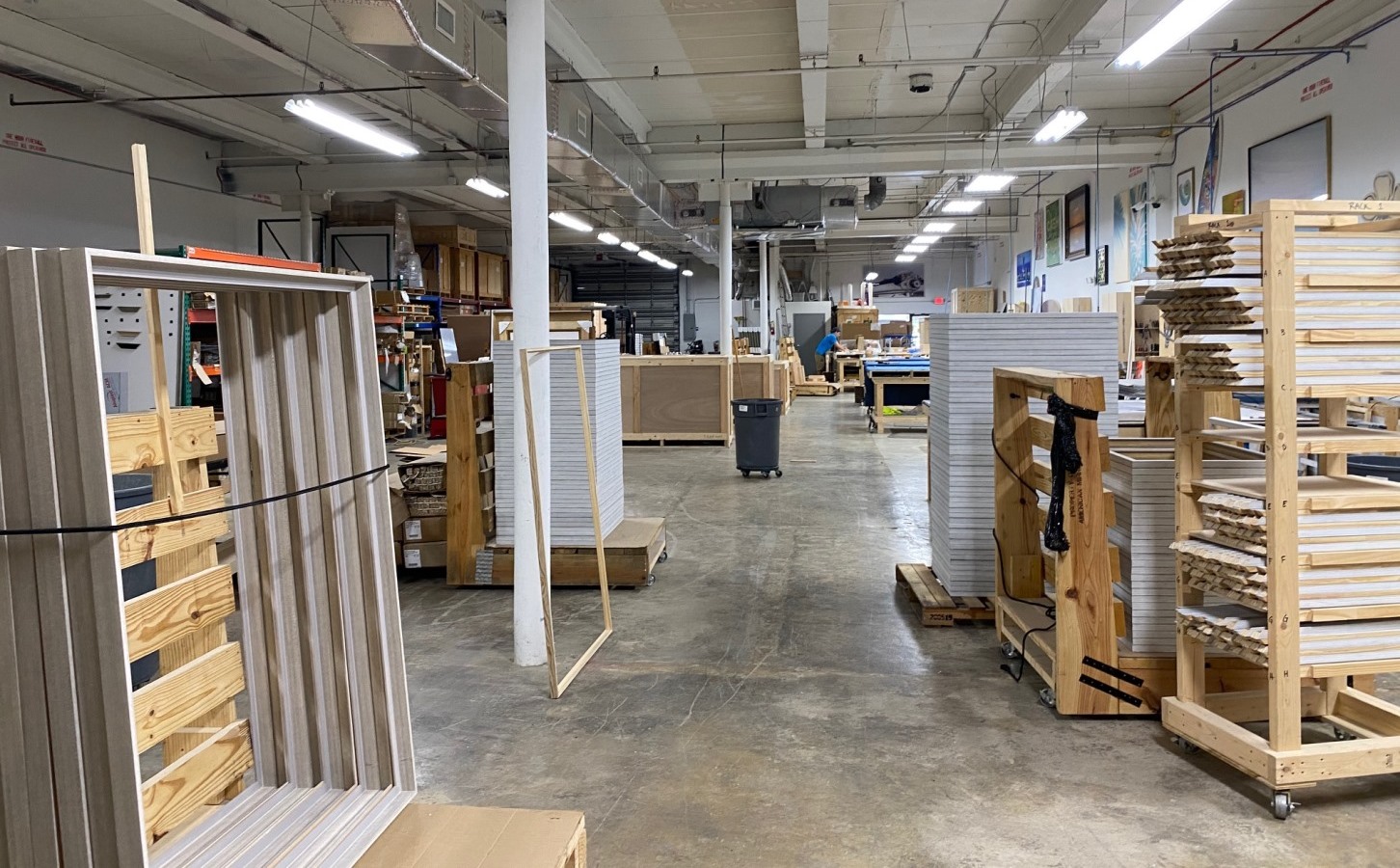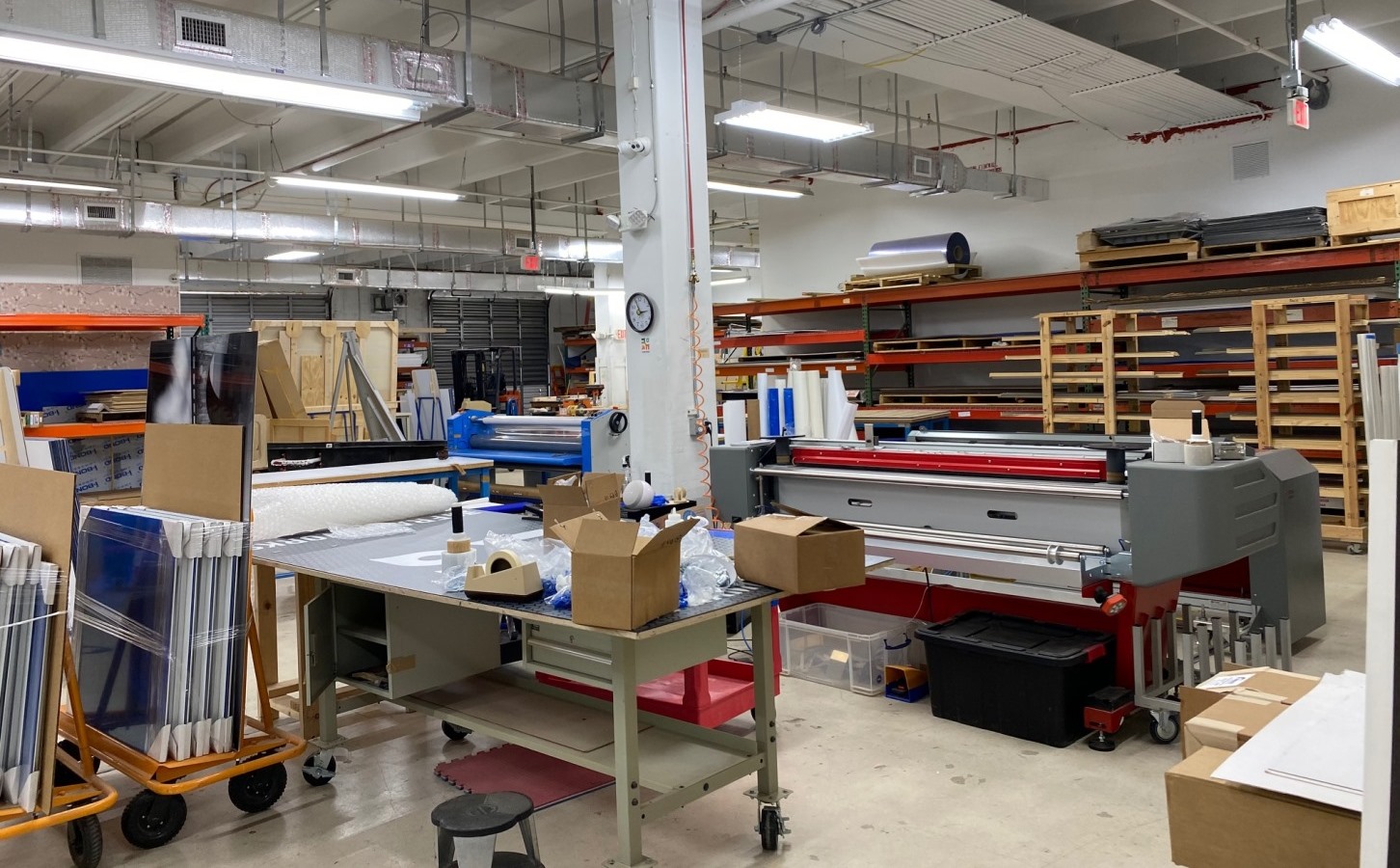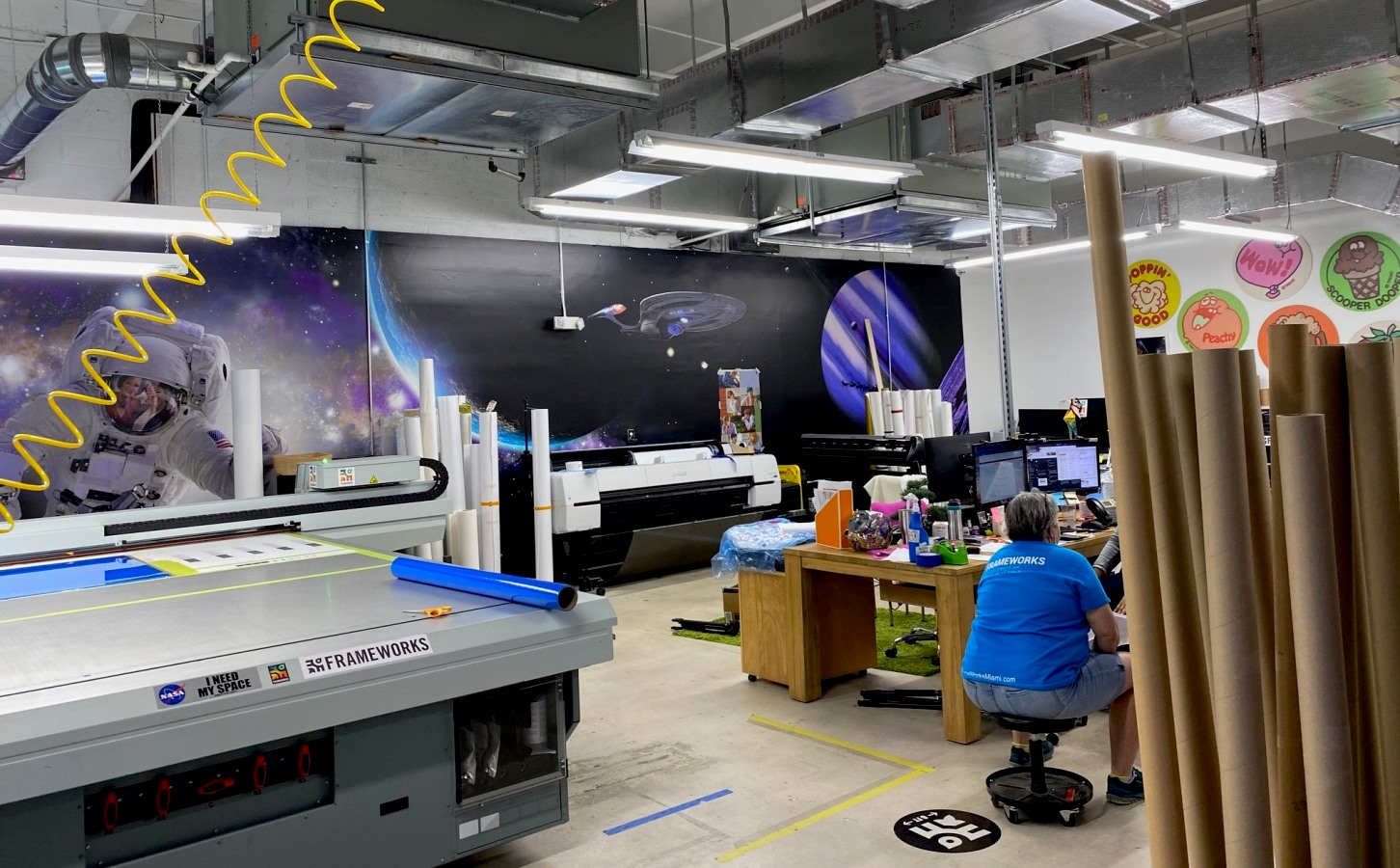 During one of our shuttle trips to Miami, we had the pleasure of delivering an exclusive work of art to FrameWorks Production Facility in the Bird Road Art District. The artwork was in a large wooden crate perfectly constructed to support the size and weight of the piece inside.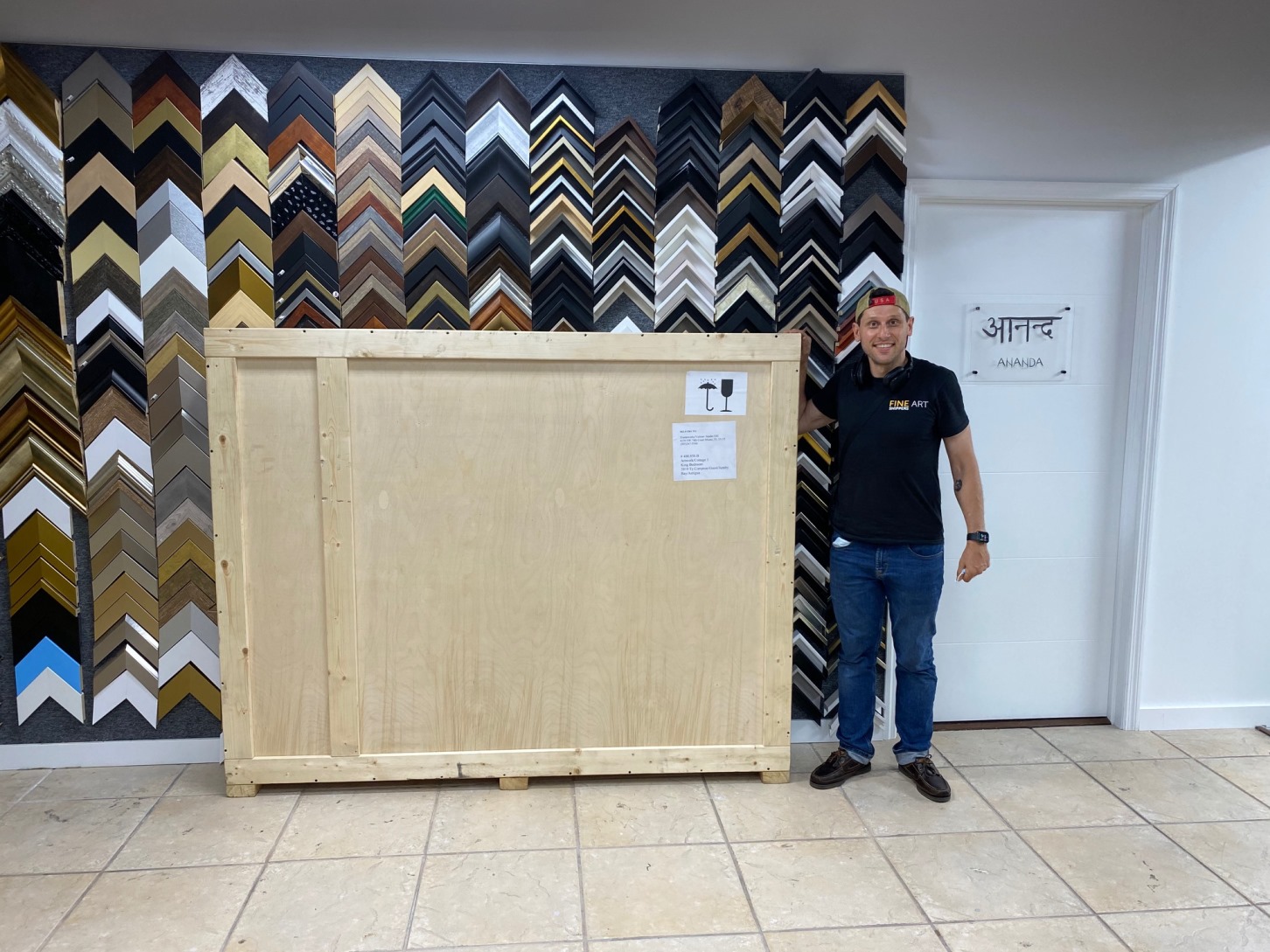 If you need professional art framing services in Miami, FrameWorks is the right choice, without a doubt. As for Fine Art Shippers, we look forward to delivering fine art to FrameWorks again in the future!