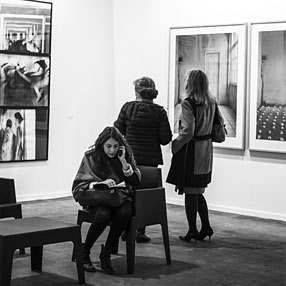 You are an organizer of the local or international exhibition and have to hold the whole event starting from transportation of exhibition equipment and exhibits themselves? Then you probably have many specific problems that should be solved immediately, for example, execution of documents, careful packing of museum items, safe shipping to the final destination, and so on. Do not know what art exhibit transport to use and where to start? Let the professionals take care of this process and everything will be done without delay! Just imagine, you no longer have to ensure the safety of the precious cargo, provide custom clearance papers, pack, and worry about transportation details! Fine Art Shippers are always ready to help you with the most difficult challenges!
One of the services provided by our company is the transportation of art exhibitions in New York, across the country, and internationally. Such kind of work refers to a separate type of shipping and requires greater attention. It is usually distinguished by limited delivery times, the fragility of the transported objects, and, in some cases, it is also connected with difficulties in customs clearance. Our company has extensive experience in transportation of museum exhibits, as well as exhibition stands, so our customers can be confident that both loading and transportation processes will be carried out in a professional manner and everything will be delivered just in time. In this way, we have certain rules of exhibition transportation that are strictly observed. Here are some of them as an example:
– we use special packing containers that protect works of art from acute changes in temperature and humidity, dust, and mechanical damages;
– wooden boxes for transportation are covered with moisture-proof paint;
– all boxes and packaging are marked for proper handling;
– especially unique items are placed in special metal boxes;
– exhibits are arranged so that they cannot move;
– boxes with museum exhibits are opened only a day after arriving at the destination – it is necessary for their acclimatization;
– and many other rules depending on the transported objects, material they are made of, art exhibit transport, special terms and conditions.
Moreover, our logistics specialists are well versed in the customs laws of each country and thereby can solve any problem arising in transportation. You can be sure, there won't be any delays or troubles! We will provide a perfect result reducing your costs and wisely allocating time. So, if you need professional and save transportation, packing, and storage services, you are always welcome to Fine Art Shippers! We will organize the whole process at the highest level, and you will only have to take part in the Big Event! Please feel free to contact us if you need more information.