VOLTA New York 2020 brought to the Big Apple over 50 contemporary art galleries from around the world. At Fine Art Shippers, we were happy to visit many of them to enjoy some of the most innovative and creative artworks of today. These include paintings by Mona Osman (C&C Gallery), incredible art installations by Paul Villinski (Jonathan Ferrara Gallery), cutting-edge lightworks by Robert Montgomery (JD Malat Gallery), re-imagined classical sculptures by Daniele Accossato (MonShareArt), photographs by Fabiano Parisi (The Cynthia Corbett Gallery), and many more. Among all the fabulous art presentations at VOLTA New York 2020, there was one more that deserves particular attention – a solo project by the Korean-born artist Jae Ko, which was presented by Gallery Roger Katwijk.
Gallery Roger Katwijk Presentation at VOLTA New York 2020
Gallery Roger Katwijk is a contemporary art gallery based in Amsterdam, The Netherlands. Located in the heart of the city, near the Stedelijk and the Van Gogh Museum, it has long been a go-to place in Amsterdam to enjoy and acquire original paintings and sculptures by many talented international artists. In addition to its own exhibition program, the gallery takes part in the most important art fairs, such as PAN Amsterdam and VOLTA in Basel and New York.
At the latest edition of VOLTA New York, Roger Katwijk presented an art project by Jae Ko, a Korean-born artist living on Maryland's Western Shore. Jae Ko works in a variety of media, from vinyl cord drawings to installation, but her true passion is paper art. The artist is known for experimenting with the color, width, thickness, and texture of paper, transforming this material into absolutely amazing sculptural artworks. Some of Ko's best creations made from rolled paper were displayed by Roger Katwijk at VOLTA New York 2020.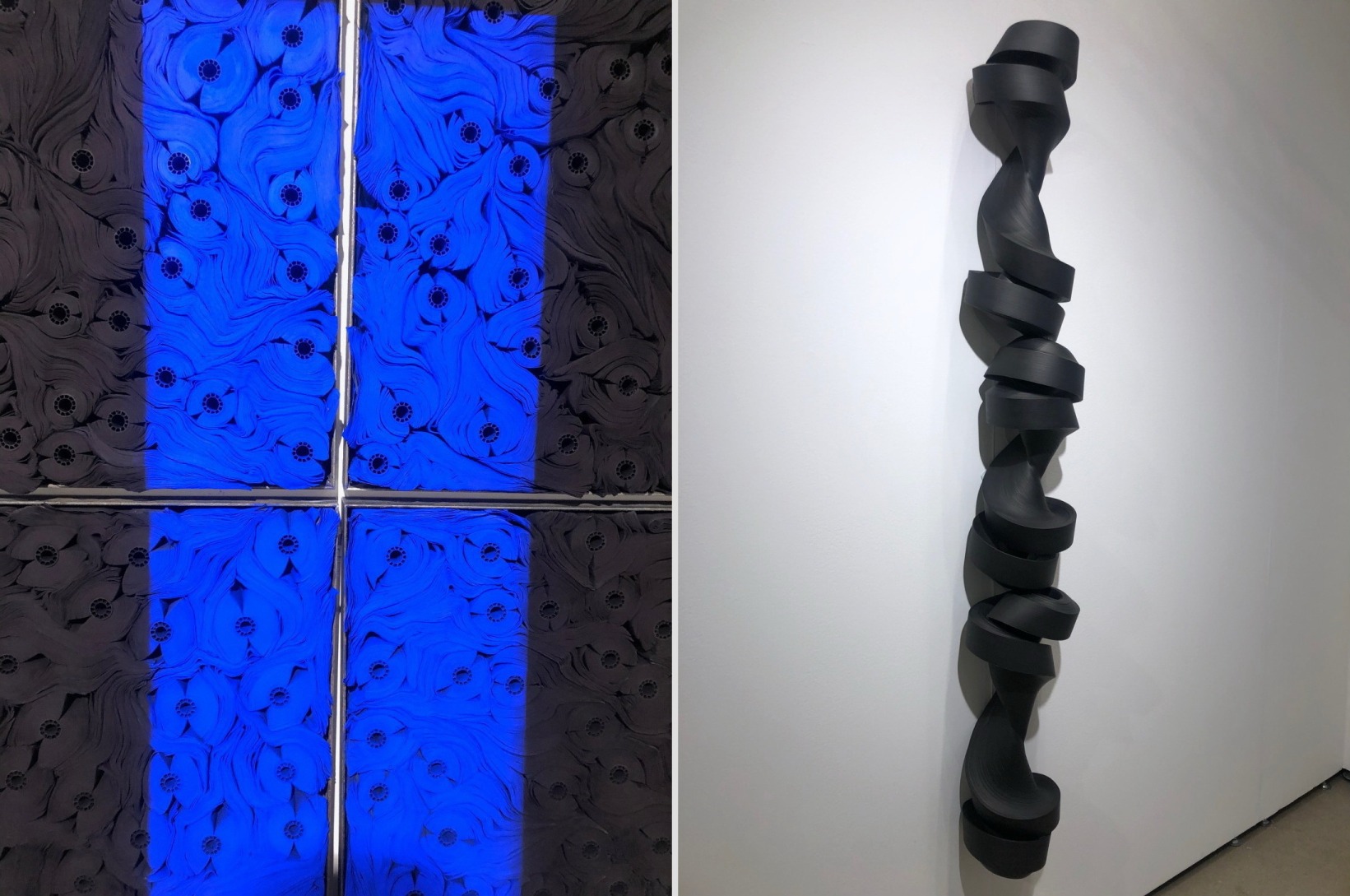 At Fine Art Shippers, we highly recommend that you learn more about the work of Jae Ko and visit Roger Katwijk in Amsterdam at your first opportunity!