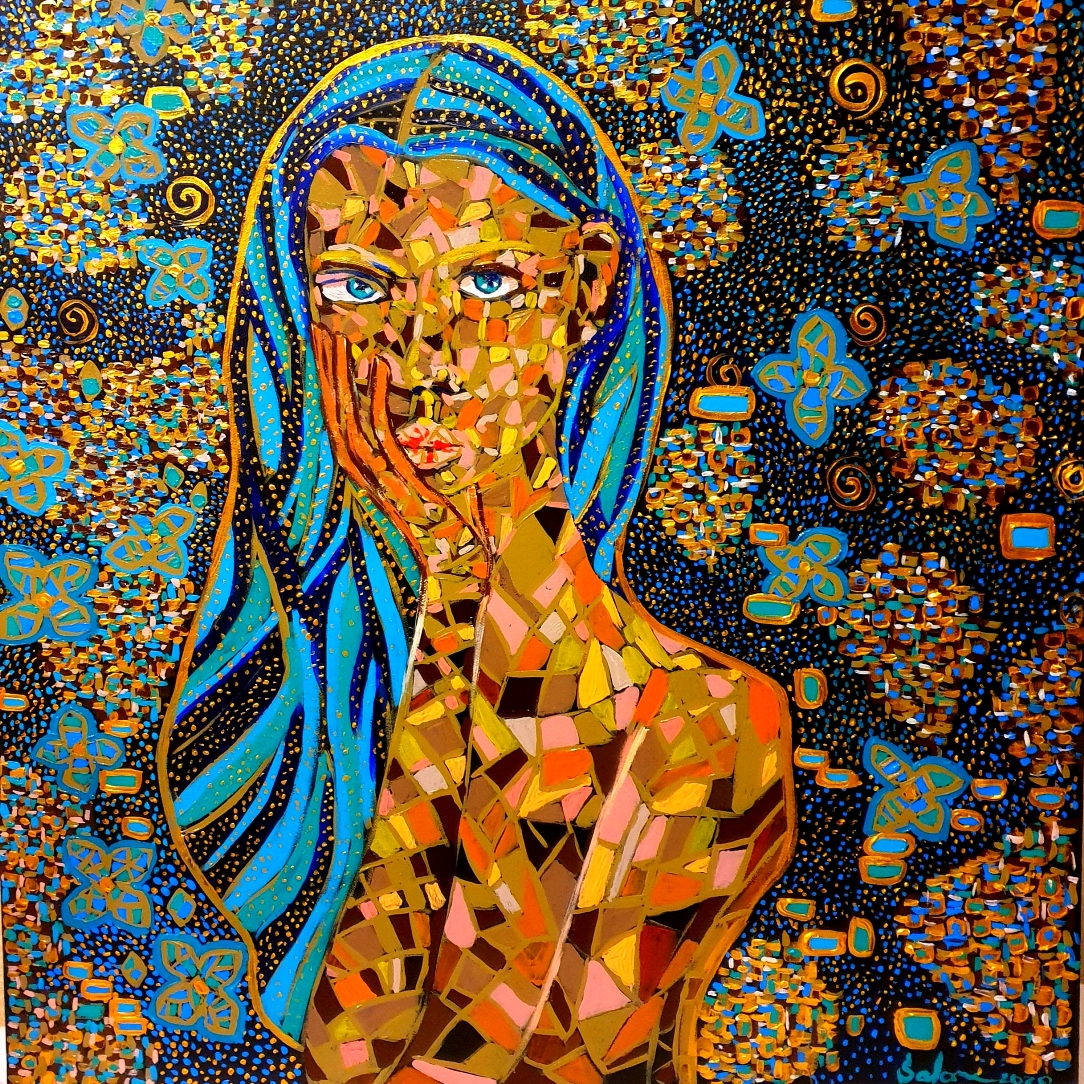 What is mosaic? In the traditional sense, it is an image or pattern made of many pieces of colored ceramic, glass, or stone, which are held in place by a certain binder. Mosaics were especially popular in the Ancient Roman world where they were used as wall and floor decoration. As for the contemporary world, mosaics are still popular. Moreover, this timeless art form has pushed the boundaries of the traditional understanding of what a mosaic is, introducing new levels of human creativity. In this blog post, we are happy to tell you about Salome Chelidze, a talented Georgian artist who creates unique oil mosaic paintings.
Unique Oil Mosaic Paintings by Salome Chelidze
Salome Chelidze is a self-taught artist and designer from a French-Georgian family. While she has never attended any specialized art school, she has been surrounded by art since childhood. Greatly influenced by the history of art and her cultural roots, Salome Chelidze tries to create positive emotions with her works that are always aimed at delivering the message of love and acceptance.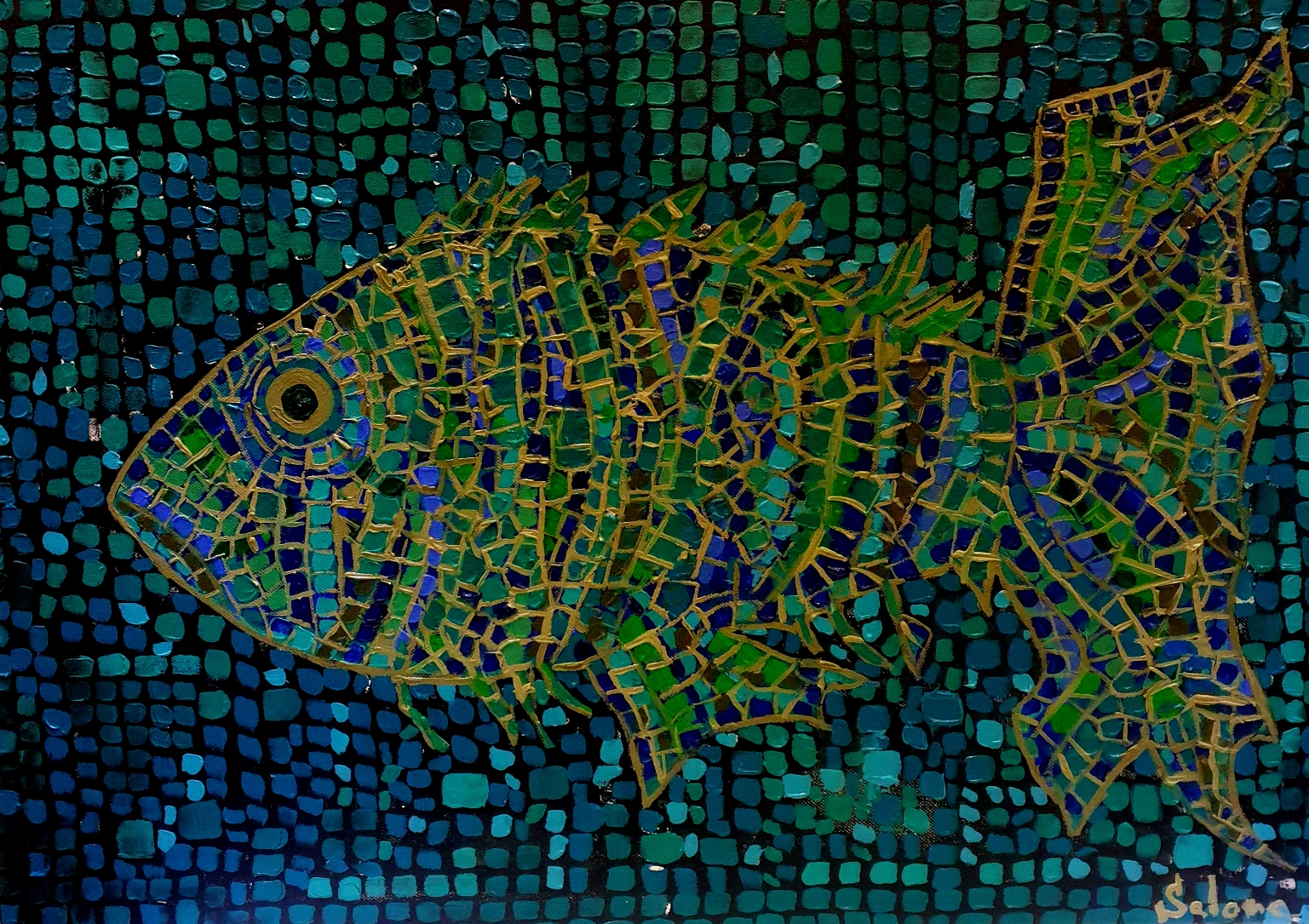 Salome Chelidze works in different styles, but her oil mosaic paintings are what she is most known for. Her artworks are distinguished by the dynamic gradation of the color gamut, which resembles the mosaic flow of traditional frescoes. Another unique feature of Chelidze's art is an abstract composition of miniature geometric figures painted with oil paints to form the final image and thus create a mosaic with a compelling surface.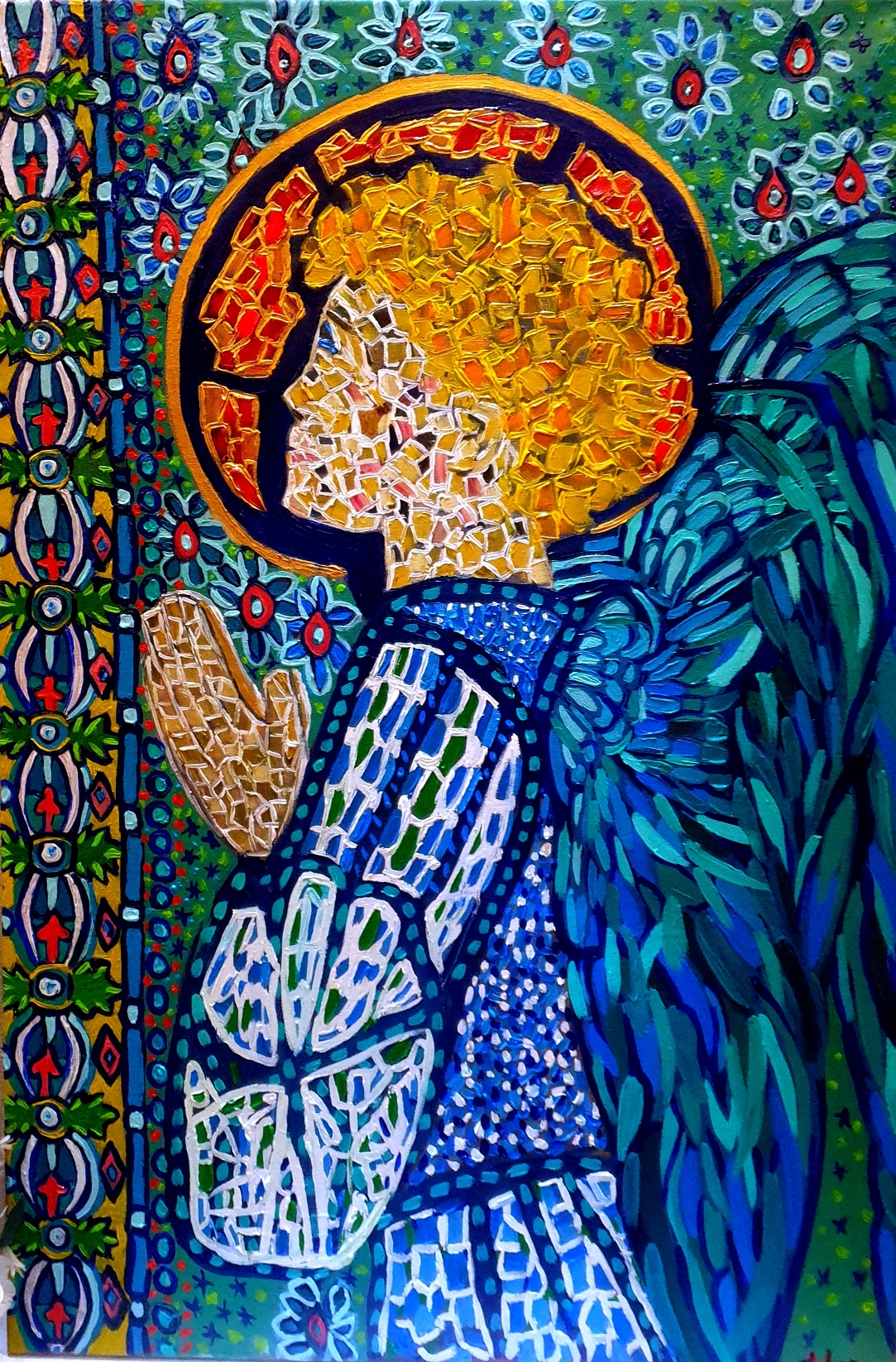 It is also interesting that Salome Chelidze fills almost all of her works with silver or gold contours, which is important for achieving a glass effect. The contours separate small colored particles, adding extra depth to the overall composition.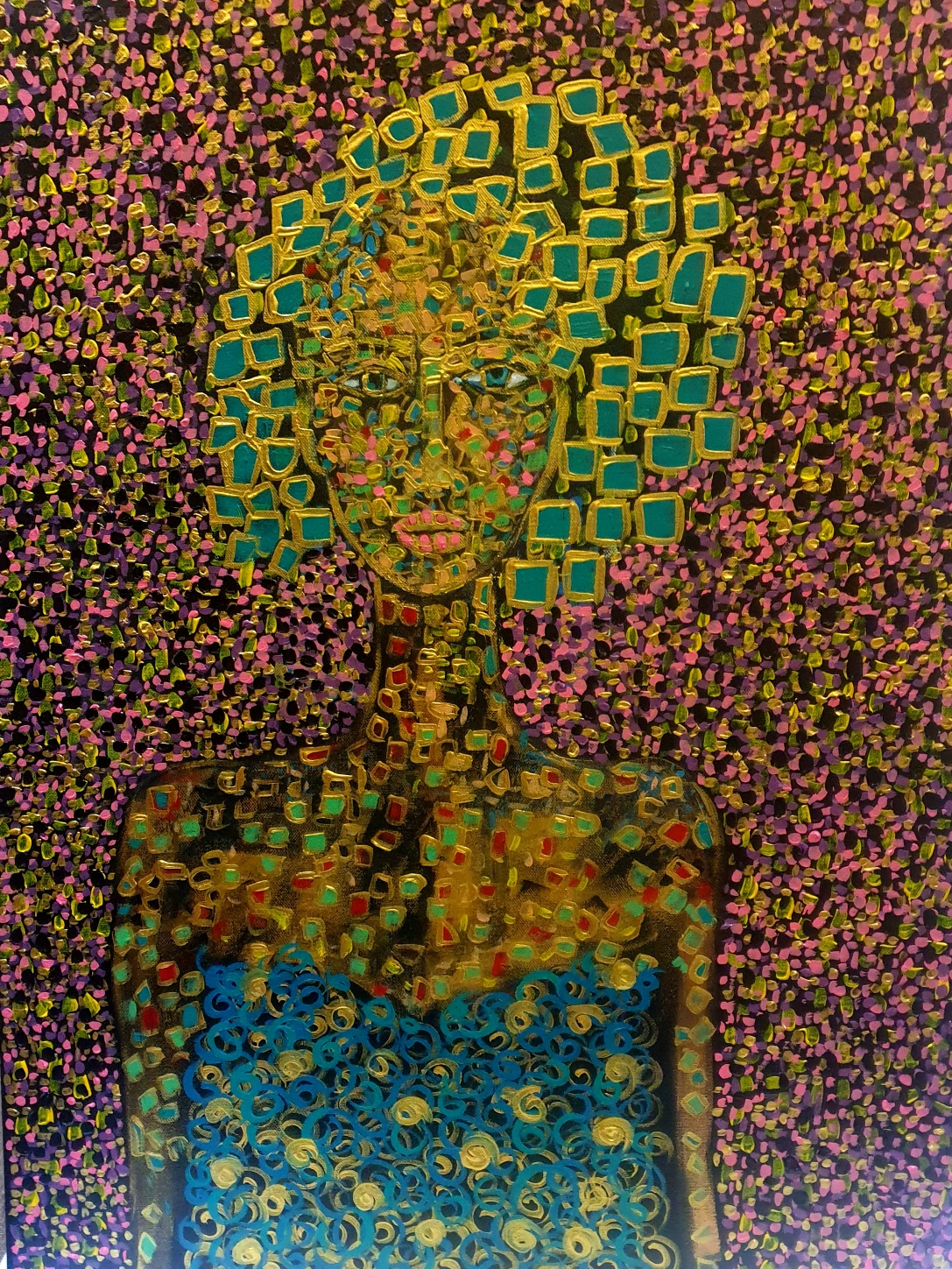 This fall, Salome Chelidze will be exhibited at the Collective Exhibition at Agora Gallery, which is scheduled for September 7-28, 2021. We look forward to seeing her unique oil mosaic paintings in New York!