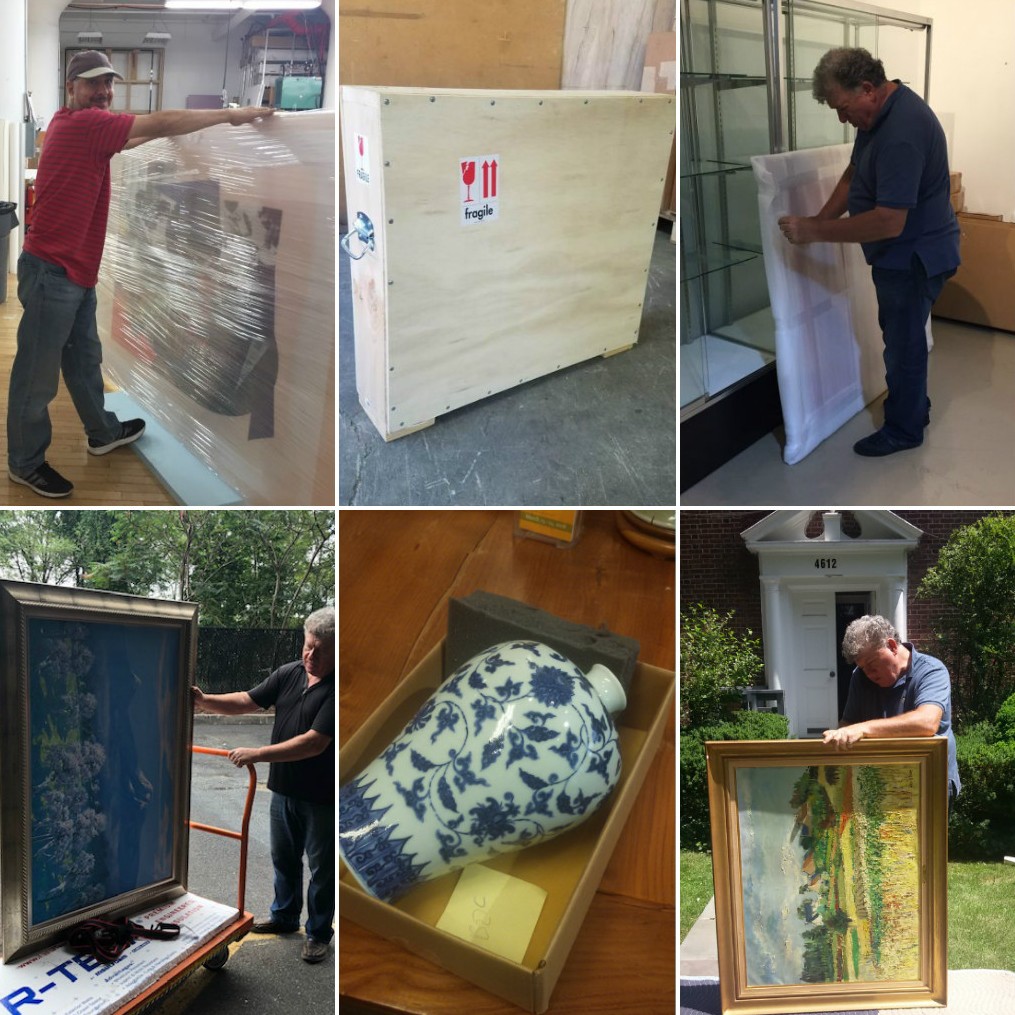 Fine Art Shippers works with many art dealers and private collectors purchasing art from Sotheby's, Christie's, Doyle, Bonhams, Philips, and other reputable places. In fact, anyone who buys works of art directly from auction houses and requires their safe delivery to any destination within the United States or to another country can turn to us for timely and professional fine art shipping services. We also work with Shapiro Auctions, Clarke Auction Gallery, iGavel Auctions, Roland Auctions, and other auction houses, as well as with many reputable art galleries, providing their clients with white glove art courier services and affordable same-day pick-up and delivery options.
In addition to our gallery and auction services, we work with many talented contemporary artists, moving their artworks and whole expositions within the country and internationally. Besides, Fine Art Shippers is proficient in organizing various art exhibitions and shows, providing exhibitors and visitors with moving, packing, art installation, and many other art-related services. We also take part in such big and important annual events as the Original Miami Antique Show and the New York Architectural Digest Design Show.
Fine art shipping is a delicate job that often demands customized solutions and individual approach. Sometimes, fine art items are so precious and fragile that they need conservation and careful handling throughout the whole shipping process. For this reason, we have established a comprehensive and very effective approach to artwork shipping, involving the personal pick-up of art and antique items, careful packing and crating, and timely delivery to the destination. Since this process requires much professionalism and attention to detail, we work with only experienced art shippers and skilled craftsmen who can design and build custom wooden crates according to all standards of engineering and safe construction. What is no less important, we are constantly present during the whole process of art moving and never outsource our work to other fine art shipping providers.
One more critical factor of our success as fine art shippers is that we take care of the art insurance, declaration papers, and documentation, providing our clients with the best artwork shipping experience ever. Overall, whatever your fine art shipping needs, we can get the job done quickly and in the most professional manner possible.