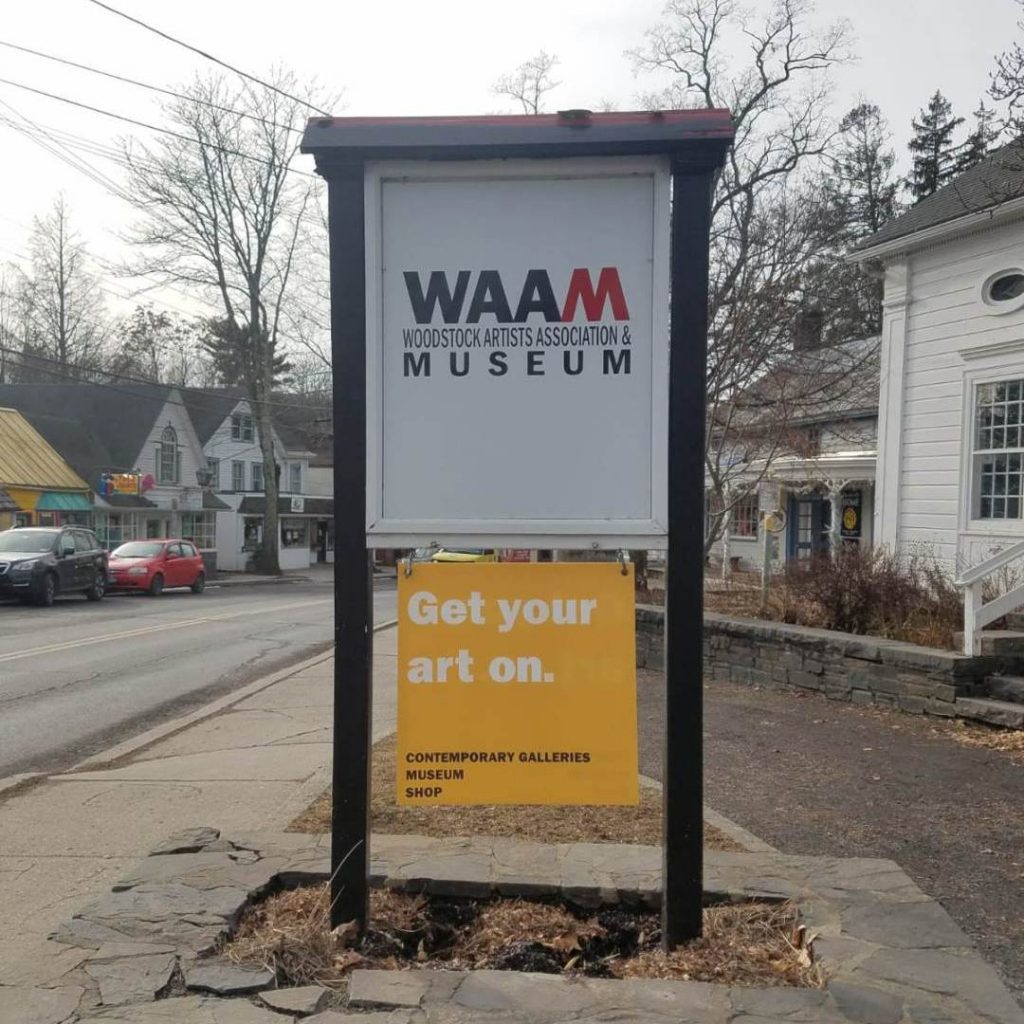 The Woodstock Artists Association & Museum, or simply the WAAM, is a contemporary art gallery and an art museum combined in one. Located in the center of Woodstock, a world-known free-spirited mountain town in New York, it is committed to collecting, exhibiting, and preserving works by local artists associated with the Woodstock Art Colony.
The Woodstock Artists Association & Museum was founded in 1919 with the aim to foster and promote Woodstock artists, art education, and visual arts through various programs and exhibitions while engaging the local community into the center's activities. The WAAM actively supports and collaborates with talented contemporary artists, as well as holds an impressive collection of artworks by many important American artists who lived and worked in the Woodstock region. In particular, these include paintings, sculptures, photographs, prints, and decorative objects by such prominent artists as Eugene Speicher, Peggy Bacon, George C. Ault, Bradley Walker Tomlin, Milton Avery, George Bellows, Philip Guston, and Yasuo Kuniyoshi. Overall, there are approximately 2,000 works in the permanent collection of the art museum, which can be enjoyed at the WAAM's location in Woodstock during special exhibitions and also online in the searchable HVVACC database. Highly recommended!
At Fine Art Shippers, we love the Woodstock Artists Association & Museum and the amazing collection of art it features. It would be an honor for our art logistics company to work with the WAAM, whatever art handling, art shipping, and art museum services needed!