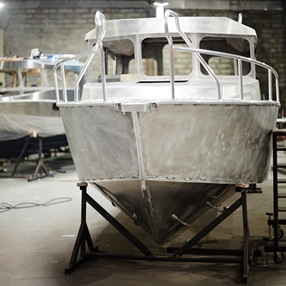 Whether it comes to heavy equipment, furniture, engines, motorcycles, or outdoor sculptures, shipping items like that is always a daunting task. Plus, it can be very expensive if you are dealing with the wrong crating and freighting company. The good news is that Fine Art Shippers can point you in the right direction and provide all the necessary shipping services at very attractive prices. Our quotes are always free, and we guarantee the highest quality and security at every level of the transportation process. After all, shipping large items across country is what we are proficient in!
As you know, at Fine Art Shippers, we ship fine art and antiques for galleries, auction houses, artists, dealers, and private clients on a daily basis. However, it does not mean that we ship only standard paintings, small figurines, and different porcelain pieces. Shipping large items across country and internationally is also an integral part of our work, and we are very proud to be experts in handling and moving oversized objects of any kind. These include antique furniture, grand pianos and other musical instruments, large sculptures including huge pieces made of metal and marble, art installations, home and office appliances, heavy equipment, and even vehicles of any type. In fact, Fine Art Shippers can ship absolutely any items, no matter their weight, shape, and size, making our freight delivery service a preferred option for many businesses and individuals.
Shipping large items across country
Our team of crating and freighting professionals makes the process of shipping large items across country a breeze. We can pick up your shipment at any location in the United States, perform onsite packing and crating if necessary, and deliver your freight to its destination as quickly and safely as possible. Plus, we can even do this job within a single day if you need your possessions to be delivered from, let's say, New York, NYC to Bridgeport, CT.
Overall, when it comes to shipping large items across country, you won't find a better and more affordable option than the one we can offer you at Fine Art Shippers. From moving the entire estates to national and local transportation of large and heavy art pieces, oversized shipping is our specialty, and we know how to handle items of any weight. Please, feel free to contact Fine Art Shippers if you want to find the most efficient and cost-effective solution to your shipping problem!