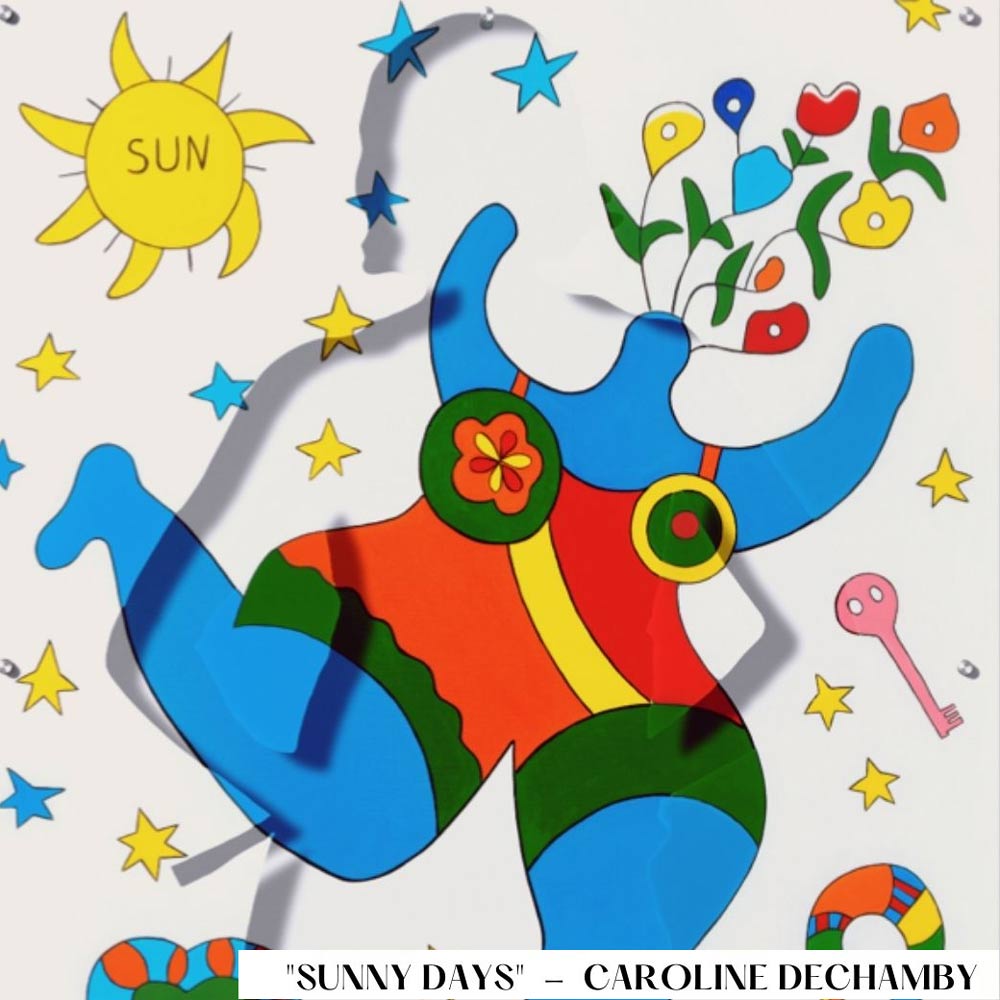 A new curated exhibition showcasing Paul Fisher Gallery and Carousel Fine Art will open at the Palm Beach Design Showroom on May 5. The featured show by Paul Fisher Gallery will present an array of artists, including Jordi Molla, Karl Momen, and Joseph Conrad-Ferm.
Palm Beach Design Showroom Features Curated Show by Paul Fisher Gallery
The Paul Fisher Gallery was established in West Palm Beach in 1990 and opened in a historic building near the Norton Museum of Art. Its founder and owner, renowned art expert Paul Fisher, is known for organizing hundreds of high-quality shows and numerous art events over the past 30 years. He conducts many of his projects in collaboration with his best friend Bruce Helander, an acclaimed art critic, curator, and artist.
The curated show at Palm Beach Design Showroom brings together the works of quite diverse artists but related on a deeper and more subtle level.
Thus, the work of celebrated Spanish actor and artist Jordi Molla is a film featuring alternating images of the artist himself and painted masks to the background of Beethoven's "Ode to Joy." Last December, Molla presented an NFT collection of digital masks based on the hand-painted versions that appear in the film.
Jordi Molla is a truly neo-renaissance man. As an actor, he has worked with prominent directors such as Almodóvar, Bigas Luna, and Fernando Colomo. He has also directed two short films and written two books. A self-taught artist, Molla has exhibited at PicassoMio Galleries, Sotheby's Gallery in Madrid, and Galeria Carmen DE la Guerra. No matter what medium he uses, he never ceases to fascinate viewers with his expressiveness and the multifaceted nature of his ideas and forms.
Joseph Conrad Ferm shares with Molla the path of a self-trained artist, albeit a different one. He was born in Connecticut in 1975 and did not begin painting until 2001. Having no formal art training aside from school classes, he felt the urge to create, which led him to discover his artistic voice. Twenty years later, Ferm's abstract paintings are in private and public collections around the world. He is a favorite of interior designers, with his work featured on television programs and in prestigious design publications.
Swedish artist and architect Karl Momen embodies the continuity between 20th-century avant-garde and contemporary art. He was born in Iran in 1934 and moved to Germany in the 1950s, where he collaborated with the master of surrealism Max Ernst and a pioneer of modern architecture Le Corbusier. The roots of Momen's work lie in postwar formalism. His loose but carefully constructed compositions, which combine simple geometric shapes in exquisite figure-ground connections, give new meaning to the concept of "significant form," originally proposed by British philosopher Clive Bell. Subtle color gradations, vibrant hues, and tactile textures give life to his deceptively simple works serving as a counterbalance to their architectural austerity.
Photo courtesy of Palm Beach Design Showroom