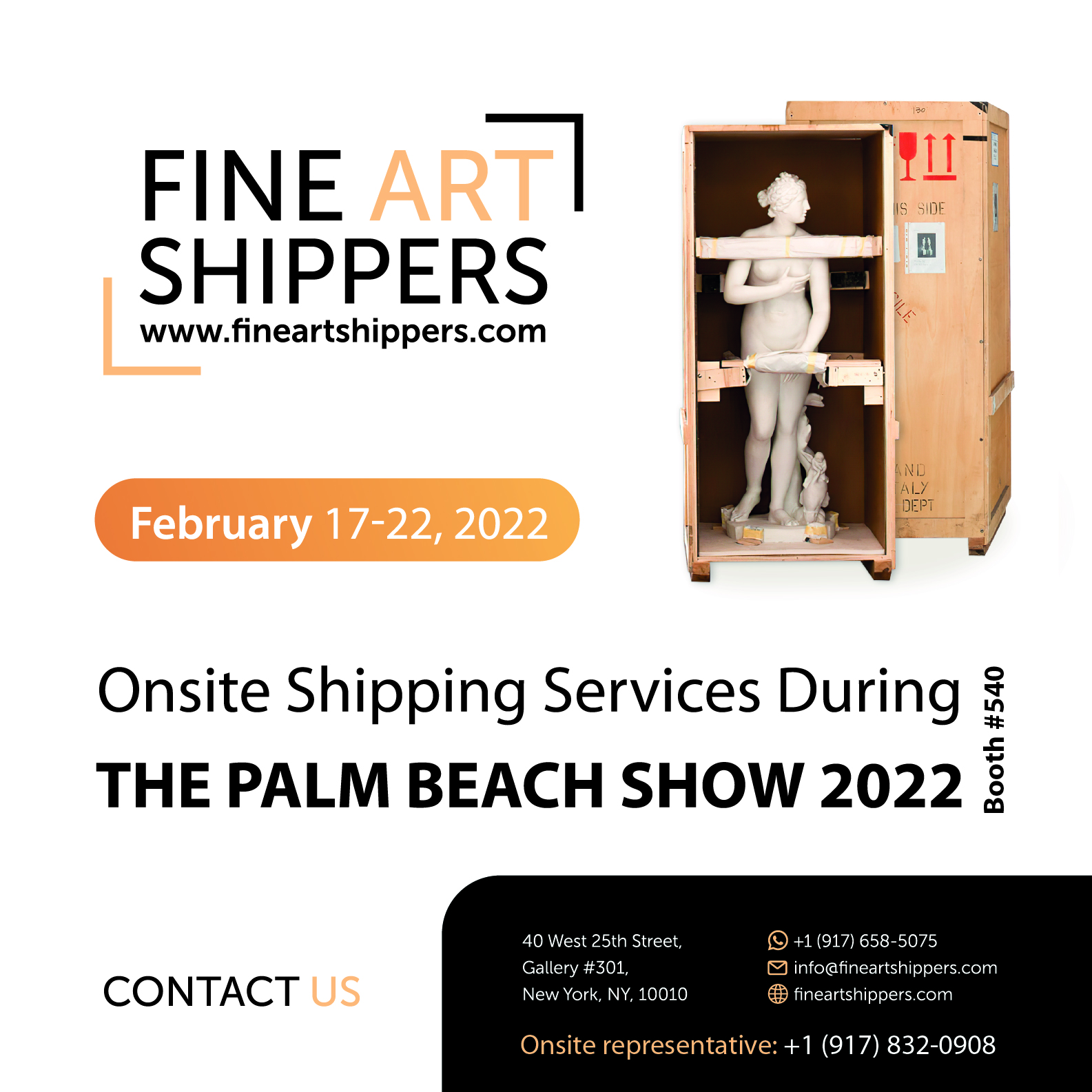 Fine Art Shippers is happy to share some amazing news. Our company will become the official onsite shipper at The Palm Beach Show 2022. The area's most prolific and high-end showcase of diverse and exclusive items will be held on February 17-22. It goes without saying that many art galleries, artists, art collectors, and dealers have been passionately waiting for the return of the beloved art show. The event will traditionally take place at the Palm Beach County Convention Center. Make sure to put your plans on hold and visit one of the most incredible happenings of this winter.
Fine Art Shippers to Become the Onsite Shipper at The Palm Beach Show 2022
Fine Art Shippers team is honored to provide customers and exhibitors of the show with expert packing and shipping services. We will be responsible for the safety of works of fine art that will be exhibited within venue booths. Not only is it a privilege to become part of a reputable exhibition, but it is also an exciting professional challenge that our trained team of art shippers is 100% ready to face.
The 19th annual edition of The Palm Beach Show will bring more than 140 exhibitors to the venue. Every art lover knows that the show has always been famous for its selection of the world's top art, antique, and jewelry dealers. This year will not be the exception. Everyone will have a chance to explore some of the most stunning art collections spanning different periods, styles, and genres. It is certainly not to be missed!
If you plan to visit The Palm Beach Show, please pay attention to the safety guidelines. The safety of exhibitors, patrons, and staff is the top priority of the show, so take care of yourself and others. See you on February 17!