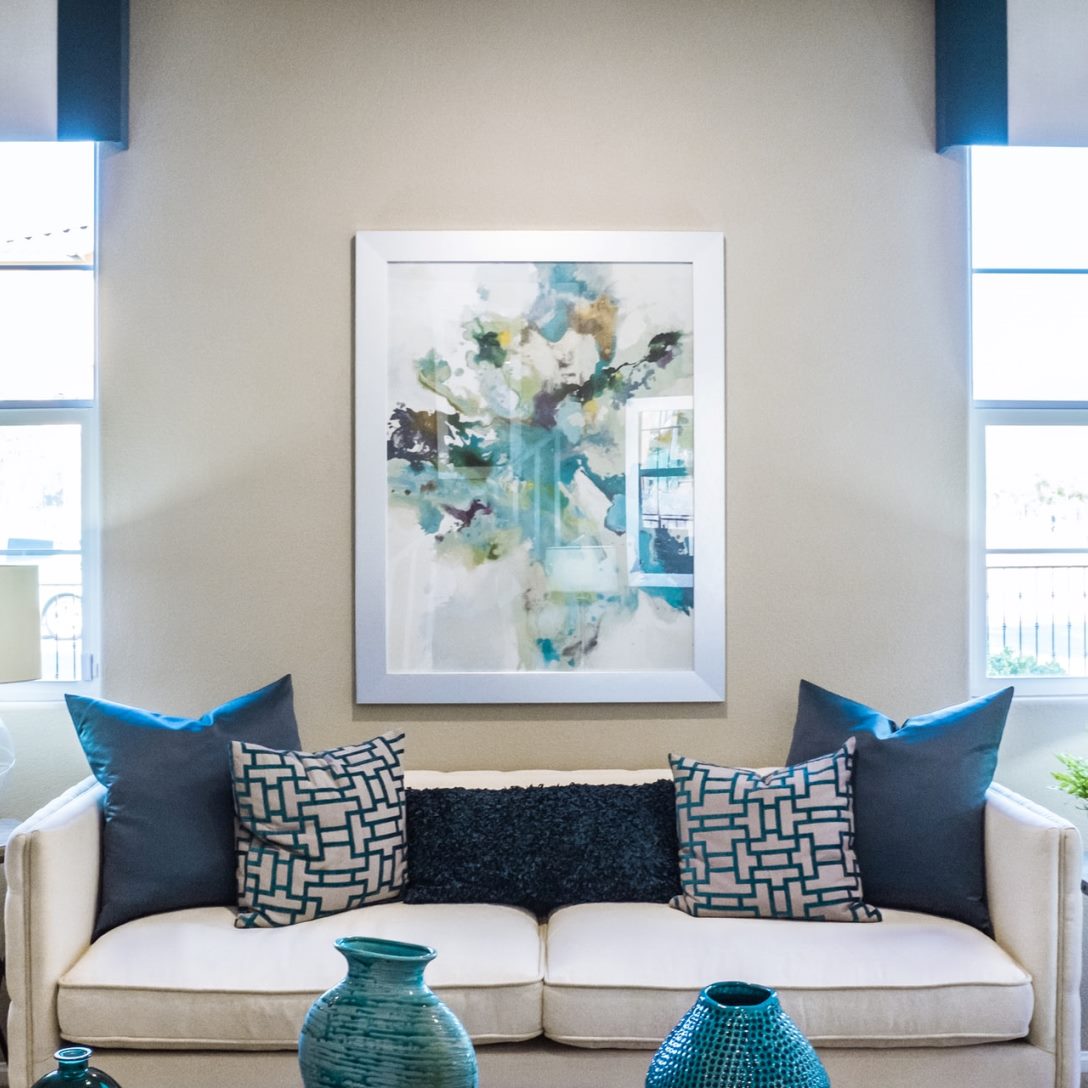 If you are fed up with tons of interior design tips on how to decorate your home and want to jazz up your space with something spicy, you should try abstract modern art. Art has always been a foolproof way to embellish a room, but abstract art deserves a special mention. Thanks to the unusual depiction of objects, dynamic composition, and rich color palette, it can become a highly valuable addition to your home décor. But first, you should know some basic decorating rules.
Why Abstract Modern Art?
In addition to its aesthetic beauty, abstract art has a number of benefits for your mental and emotional health. First and foremost, it stimulates the part of your brain that is associated with imagination and creativity. Unlike realism, abstract art makes your brain step out of its comfort zone, as your mind cannot recognize the objects and thus spends its resources to interpret what you see. According to doctors and scientists, such an experience has a salutary effect on you and your mindset.
Decorating Rules You Should Follow
Decorating your home with abstract modern art is the best way to challenge accepted interior design norms. In this particular case, the very best rule is that you have to create your own rules. Incorporating abstraction into space is an experiment itself, so let your imagination run wild.
Many people are afraid to combine traditional and contemporary art, but that is not an approach you will want to take. Mixed-media wall art allows you to display your inner sense of beauty because you can blend paintings of the most diverse styles, shapes, and sizes.
With the help of abstract modern art, you can impress people and give them an idea of what a person you are. Art is a reflection of reality, so why not create your own reality in your home?